Come Grow Your Career With Us
From underground miners to data scientists, we want you to bring your hard work, dedication and outside-the-box thinking here. At Rio Tinto, you can have a challenging, flexible and rewarding career that takes you exactly where you want to go.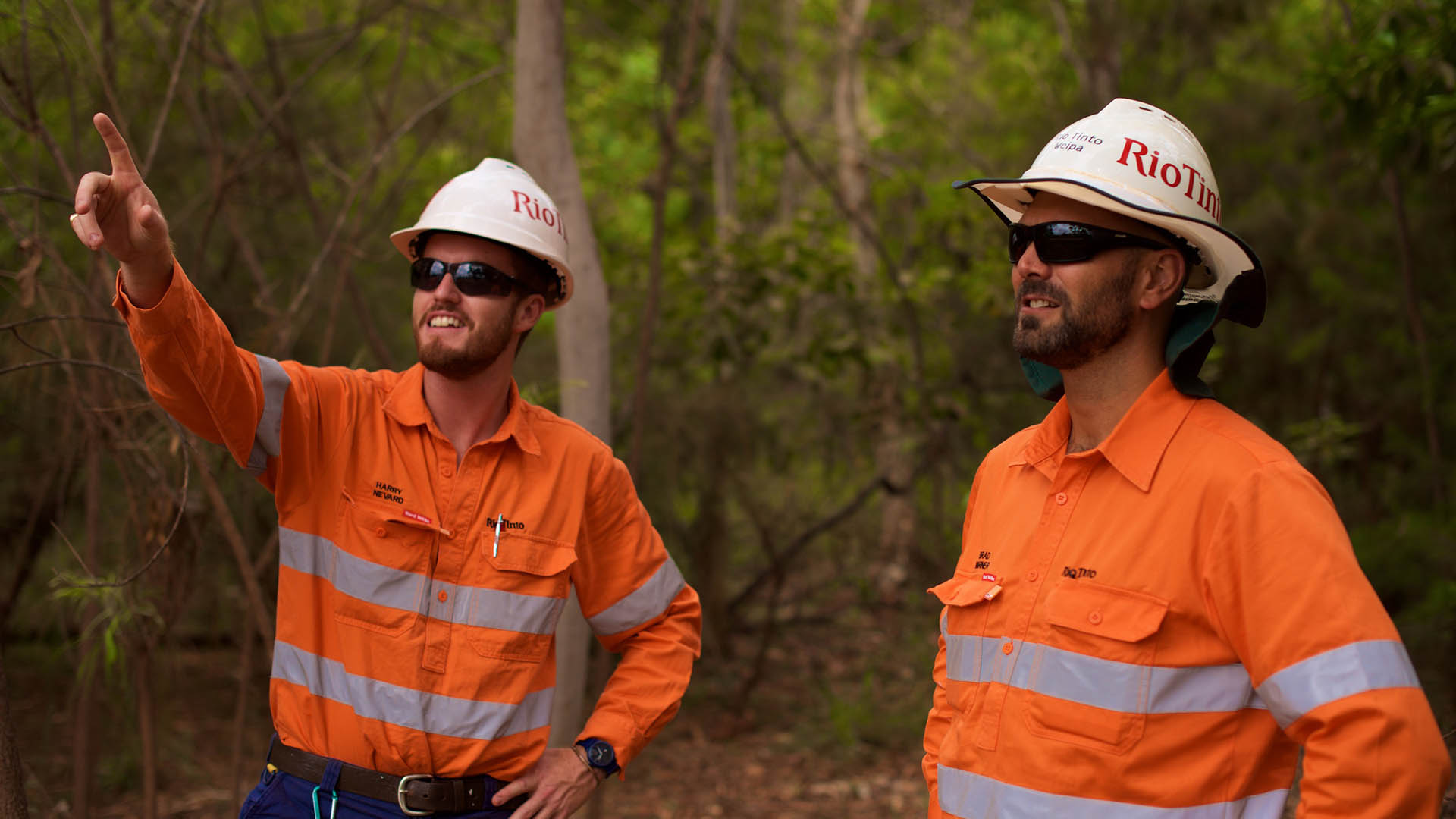 Born To Be Wild
Harry, Weipa Environment Team
I've always been interested in wildlife and the outdoors. I grew up on a nature reserve in far north Queensland and we used to care for injured wildlife and release them back into the wild once they were healthy.
More

"I knew I wanted to get into wildlife research and management when one time, mum found me down at the back of the garden throwing all my soft animal toys over the fence. When she asked what I was doing I said 'I've rehabilitated them, mum – so I'm releasing them back into the wild'.

"I've worked for a few different organisations so far, but the thing that drew me to Rio Tinto was the fact that we're the ones who get to come up with the programs. I'm the one who thinks up the ways to protect the wildlife in the area, without compromising our site's profitability, while still maintaining community function, and still meeting Traditional Owners' values. And that's always been something I find really interesting. Being able to do the land management and rehabilitation and make a difference not only from a conservation point of view, but also from a community point of view – that's just massive."

Harry (left) is part of our Environment team at our Weipa operations in Queensland, Australia.
Every Voice Matters
We are committed to an inclusive environment where people feel comfortable to be themselves. We want our people to feel that all voices are heard, all cultures respected and that a variety of perspectives are not only welcome – they are essential to our success. We treat each other fairly and with dignity regardless of race, gender, nationality, ethnic origin, religion, age, sexual orientation or anything else that makes us different.
We also aim for a diverse workplace – not just because it is good for our business, but because it is the right thing to do. We are not where we want to be on gender diversity, so we have established clear targets to improve the number of women in our organisation, at all levels. We have gender-neutral parental leave in all countries in which we operate and our policy on inclusion and diversity reinforces our expectations around behaviours and personal accountability. We set ambitious goals to increase our diversity year on year.
We are also a Founding Member of the Australian Male Champions of Change, a group established to elevate gender equality.