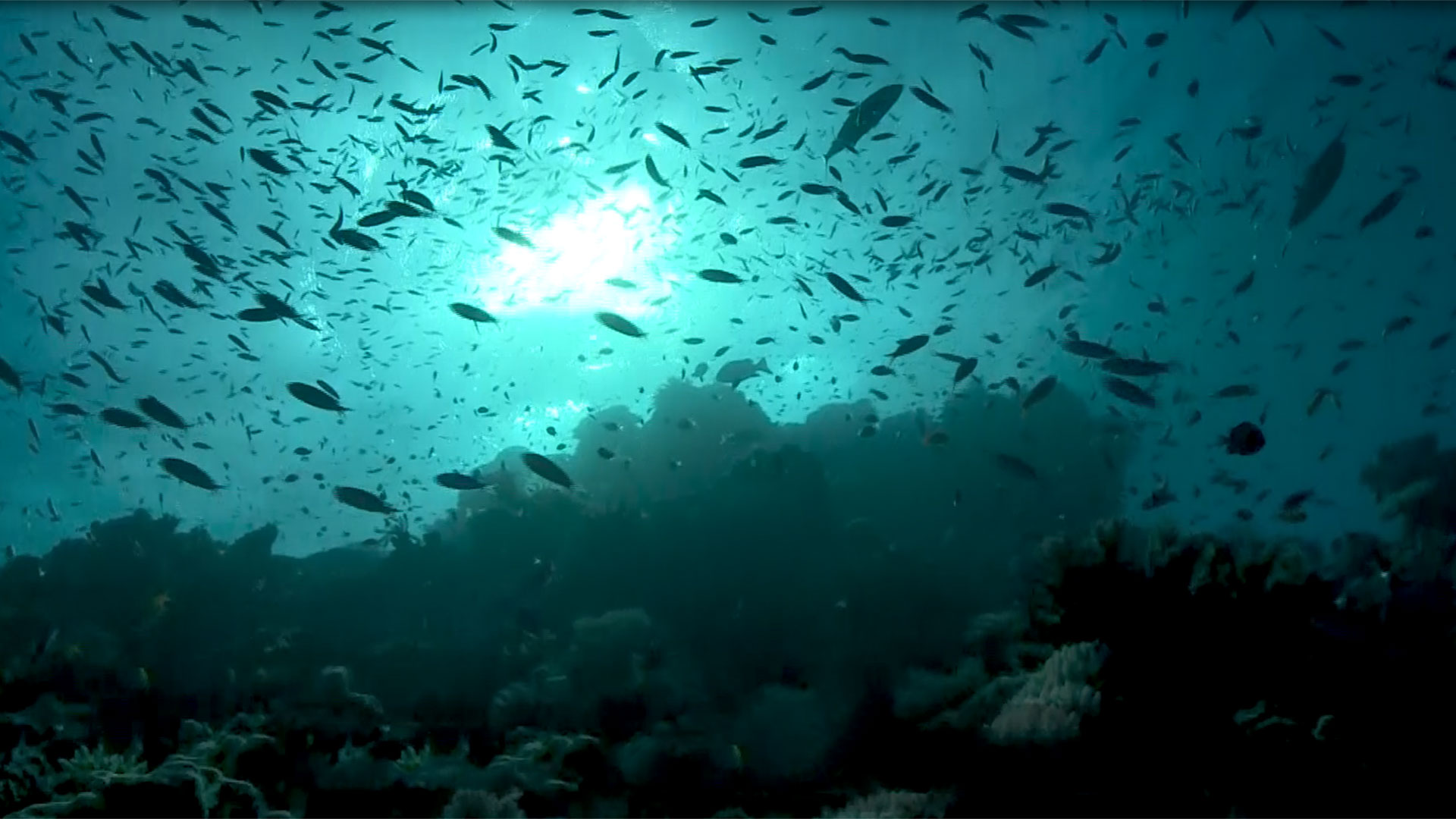 How can a ship of precious cargo help protect a national treasure?
We've turned one of our ships into a floating laboratory to monitor the Great Barrier Reef
---
A few times a month, a ship departs the mining town of Weipa in Queensland's far north with a curious cargo combo. She's carrying the mineral bauxite, bound for a refinery more than 2,000 kilometres to the south, and a laboratory for monitoring the ocean beneath: the Great Barrier Reef – one of the wonders of the natural world.
The ship is named RTM Wakmatha after a local Aboriginal man who was part of a team that discovered commercial quantities of bauxite on Aboriginal lands at Weipa. His great-grandchildren are working on site at Rio Tinto's Amrun mine today in the Land & Sea team.
Since 2013, scientists have been hitching a ride on the ship. They're monitoring rising acid levels along the length of the Great Barrier Reef Marine Park and are playing a vital role in preserving this UNESCO World Heritage-listed site. The data gathered in Future Reef 2.0, as the alliance is called, will provide a greater understanding of the Reef's health.
Monitoring our changing environment
Dr Bronte Tilbrook and his team from Commonwealth Scientific and Industrial Research Organisation (CSIRO) says that acidification is due to the increased quantities of carbon dioxide absorbed by the ocean from the atmosphere.
"There's a lot of experimental evidence that shows that many organisms are affected by these changes in the water chemistry," explains Bronte.
"It could have significant impact on the overall health of the Great Barrier Reef by reducing coral growth and weakening reef ecosystems.
So the monitoring programme supported by Rio Tinto is providing invaluable data for the long-term efforts to preserve the Reef.
- Dr Bronte Tilbrook, CSIRO
"What we have on board the Wakmatha is a very sophisticated observing platform that you would find on a dedicated research ship.
"Future Reef 2.0 is the only programme that I am aware of that does repeat sampling along this huge coral reef system. It provides really valuable data that allows us to understand how ocean acidity can influence the growth of corals and other marine organisms."
Future Reef 2.0 – a clever collaboration
Anna Marsden, managing director of the Great Barrier Reef Foundation, describes the Reef as "an underwater treasure" that Australia has a privilege and a duty to protect.
She is also full of praise for her organisation's alliance with Rio Tinto and CSIRO, which she describes as "extremely clever".
"What we really love about Future Reef 2.0 is that it is both providing the data we need to better manage the Great Barrier Reef as well as inspiring other corporates to get involved in protecting our fragile world," says Anna.
"This is not exclusively a government concern. Everybody has a role in saving coral reefs around the world. I hope that the more people understand about Future Reef 2.0 the more they want to get their corporations involved and give coral reefs a better chance of survival."