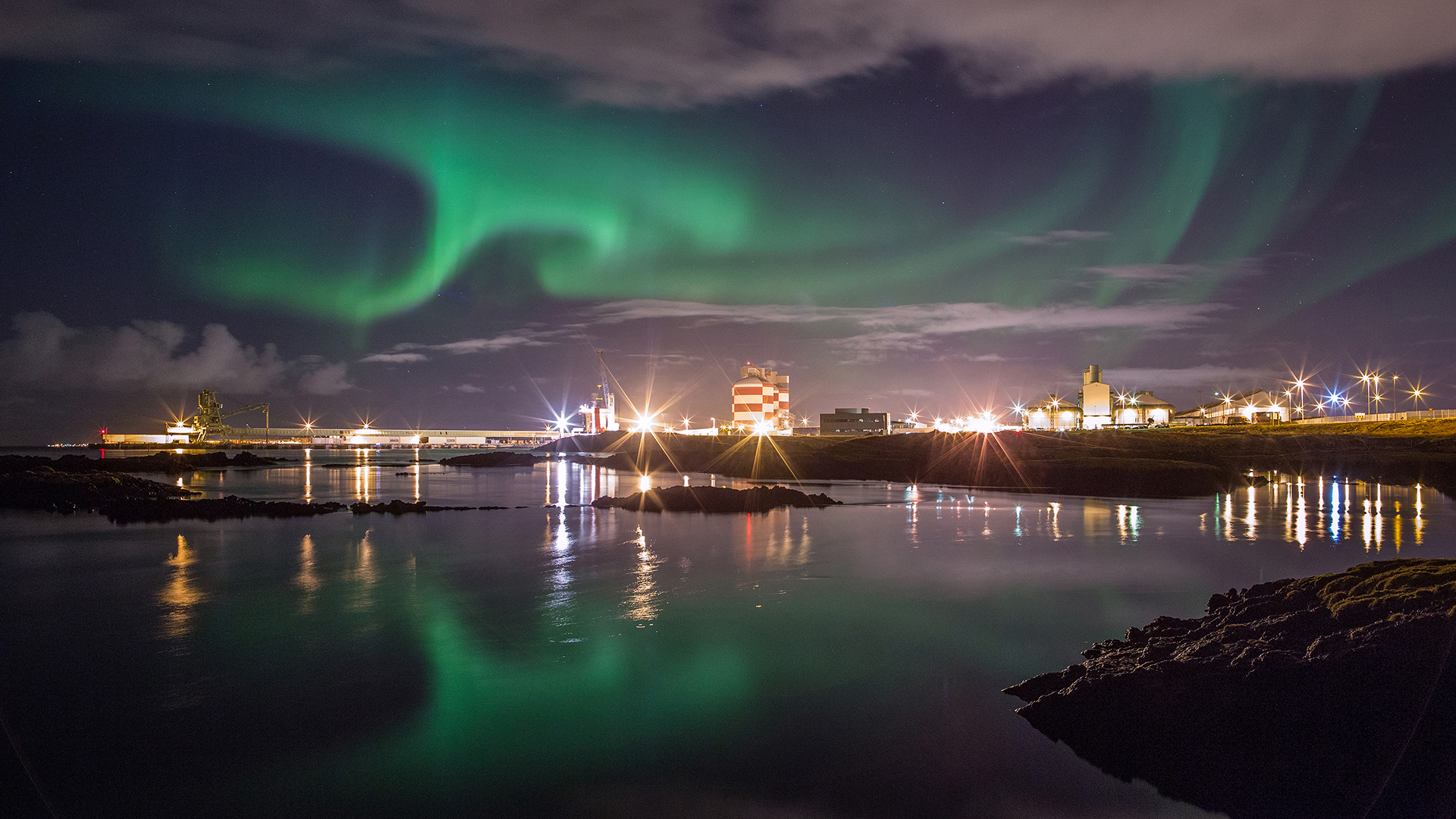 Hafnarfjörður
Our ISAL

aluminium smelter in Hafnarfjörður in Iceland began operations in 1969. Today, it produces 184,000 tonnes of some of the highest quality, lowest carbon footprint aluminium in the world, with 100% of our electricity generated from clean, renewable hydropower, supplied by the power company Landsvirkjun.
Reducing emissions
We are committed to continually finding ways to reduce our impact on the environment. One of the ways we do this is by focusing on reducing our emissions of carbon dioxide. Through ongoing education, improved maintenance and use of technology, we have, since 1990, reduced such emissions by around 75% per tonne of aluminium produced.
ISAL communities
We support and partner with community-led initiatives in Hafnarfjörður. Most of our support and sponsorship focuses on sports development for young people.
We also sponsor the annual Icelandic Optimist Award. The award has a long history in Iceland – it was established in 1981 – and is awarded by the President of Iceland to an Icelandic artist who, through their art, has contributed to an optimistic outlook on life, inspiring others.