Swapping red for rainbow
A conversation with Vera Kirikova, Human Resources Group executive and Caroline, co-chair of Rio Tinto's LGBTI+ committee
---
Caroline: Vera, today is the International Day against Homophobia, Transphobia and Biphobia (IDAHOBIT), so to kick things off – could you explain what this means here at Rio Tinto?
Vera: Absolutely. We've said for a long time at Rio that inclusion and diversity – and respect! – are not just something we do. It's part of what we really strive to be, every day. And this is one area where we can honestly say our work will never be done. It's just that important. And to me, our support of our LGBTI+ employees is part of this effort.
IDAHOBIT to us is a day to celebrate all of that. This year, we also wanted to do something to demonstrate our values and our focus on inclusion – and also to show our support for our LGBTI+ employees.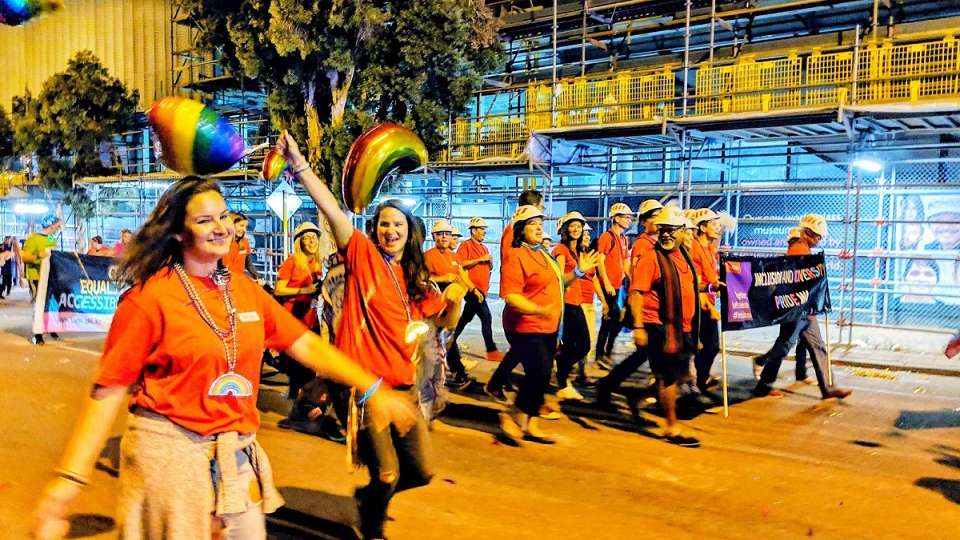 Caroline: Why the rainbow logo?
Vera: You might know this already Caroline, but the request for a logo incorporating the logo actually came from our LGBTI+ employees! We are in the process of launching a LGBTI+ employee group – thanks again for co-chairing that, Caroline – and already have one online. People in both wanted something they could use when they marched in Pride parades – Rio Tinto and our employees take part in these from Perth to London to Montreal – and so that we could be visible with our support at other appropriate times, like today. So we can't take credit for the idea.
Caroline: And why now?
Vera: Good question. Look, we have supported the LGBTI+ community for a long time, so there should be no question about that. We offer benefits, including parental leave, to same-sex partners, for example. We have been hearing from our employees, who are telling us they would welcome Rio taking more opportunities to be more visible about our support and the values that underpin that support. So we listened.
Vera: I have a question for you now, Caroline. What does it mean to you to work for a company that openly supports its LGBTI+ employees?
Caroline: Thanks for asking that, Vera. For me, it's really important to work in an organisation where people can be themselves. It takes energy to hide, and it's hard to build connections with your workmates if they don't know what's important to you. Think about how you would answer "What did you do on the weekend?" if you didn't feel safe talking about your partner, your family, or your community – just you.
I'm a pretty reserved person, and have always been choosy about who I share details of my life with. One thing changed that. I was invited to a social event with a group of people from my extended team who I didn't know well, and who didn't know I was gay. But I brought my partner with me, which is always an effective way of telling people!
Afterwards, I got a message from someone else who was there. It wasn't actually intended for me, but it was a happy accident that I got it – this person said to a colleague how nice it was to see a leader introduce her partner to a group of people like it wasn't a big deal. This person is also gay – I had no idea. That made me realise that being myself doesn't just benefit me, it makes it easier for others too. For a young engineer in a company like Rio to realise they weren't alone, and that you could be out and no one cared – that really had an impact.
So to answer your question – to know that you work somewhere that openly, visibly supports you for who you are, it just makes all the difference in the world.