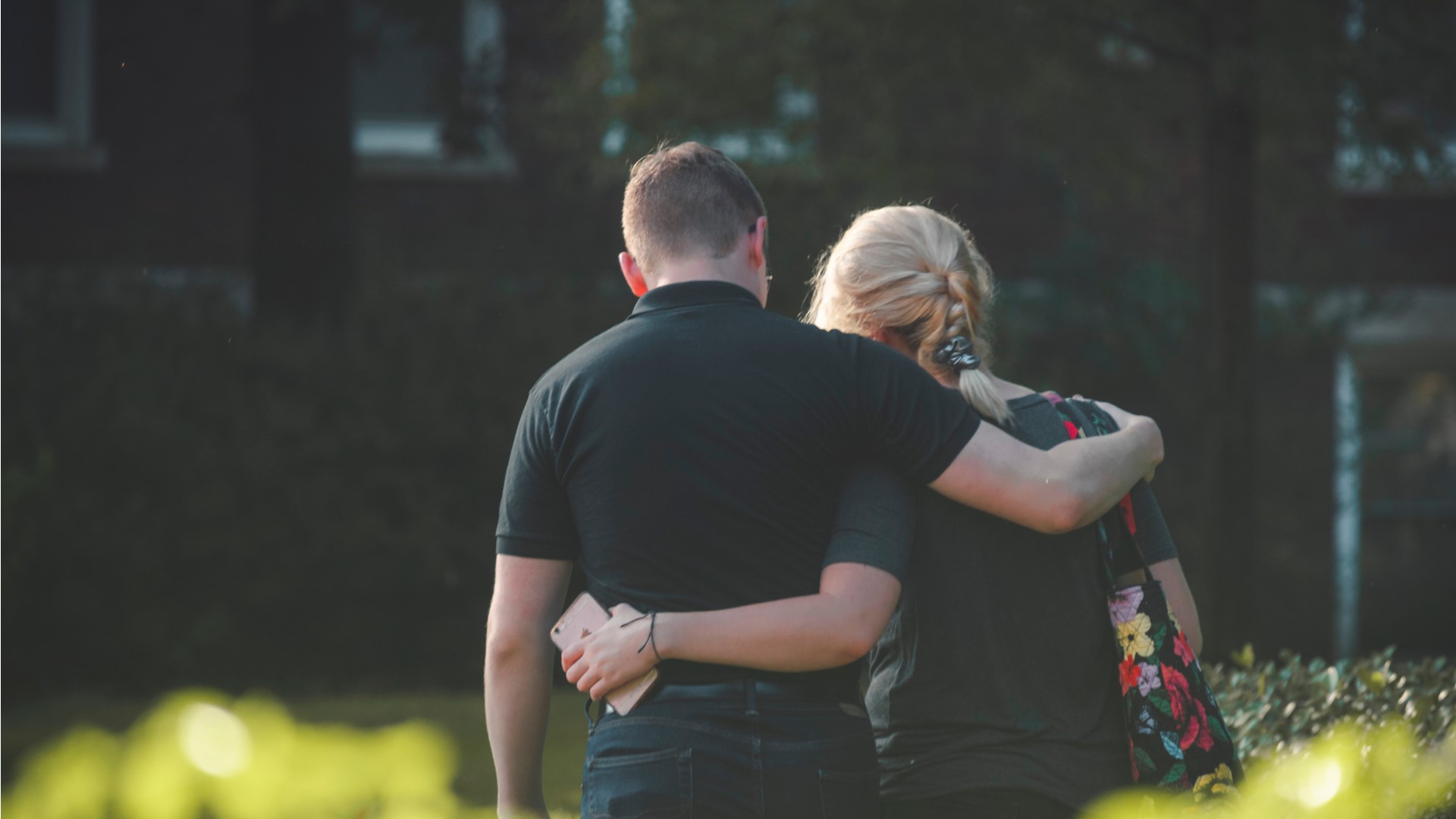 Let's talk about domestic violence
Taking a stand against gender-based violence
---
We want our employees to be safe at work and at home.
In 2020, we extended our domestic violence support to a further six countries, covering 98% of our employees globally – and we're continuing to expand it further. Our policy provides access to extra paid leave, emergency accommodation and financial support to employees if they ever need it. We also provide training to employees, so they're equipped to step in and help – safely and effectively.
98%
of employees have access to special leave, emergency accommodation and financial support
Elise is part of the team who organises our family and domestic violence training in Australia. By talking about domestic violence, she says, we can help drive change:
"Three years ago, if you stood up at work and talked about domestic violence you could feel people getting uncomfortable. We've come a long way since then.
Today at Rio, we have people all around the business doing something to tackle the problem in their own way: employees living in the Pilbara in Western Australia got together in a walk against violence. At many of our sites teams have put up anti-violence signs – they're even on trucks. Leaders talk about it at prestart meetings. These are signs of a huge cultural shift – I'm so proud of the way everyone is playing a part.
When I was growing up, my mum ran a not-for-profit centre in our neighbourhood to help people caught up in negative cycles – for some it was financial struggles, for others it was drug or alcohol dependency. It showed me that it's so important not to judge but to listen and support them in finding a new path. So, when I was asked to identify and organise domestic violence awareness training it was a no-brainer.
In 2019 we introduced 'bystander training', which helps people recognise different types of family and domestic violence and gives you tools you can use to step in appropriately and safely, if you ever need to. It's confronting at times. Whether you're an introvert or an extrovert, comfortable with confrontation or prefer to remain anonymous, there are different ways you can stand up and be someone who does something. One of the best tips I learned was that if you're out and you see something that's not right, it can be as simple as approaching them and asking for the time or directions – you'd be amazed at how it can change the energy of a situation.
It's really important that we all talk with our family and friends about what a healthy relationship looks like and if you hear something that doesn't sound right, speak up. The more we learn and talk about domestic violence, the safer our communities – and homes – will be."
About Allison's Gift MATE bystander training
Allison's Gift by The MATE Bystander Programme tells the story of Allison Baden-Clay, who – after many years of abuse – was murdered by her husband.
The programme aims to educate people on the signs of domestic and family violence and harmful situations along with the tactics to intervene appropriately. The programme raises awareness of the level of abusive behaviour in our culture and the smaller issues that support harmful and abusive environments.
We were the first company in Australia to roll out the programme, and since then around 500 employees have participated in the training. Following COVID-19, we are delivering the training in a virtual format. This has meant colleagues from other part of our business – like India and Mongolia – have been able to participate too and are now looking at how they can roll out similar training locally. We also offer training to our business partners, so they can see it for themselves and hopefully implement it in their own organisations.
Our global support
We stand up for safe and respectful communities and are proud to support shelters and other organisations helping families affected by domestic violence.
In Canada, we have donated more than C$360,000 to 12 organisations. These include Hope Haven, a transition house in Labrador providing shelter to women and children fleeing violence, and the Women's Y Foundation in Montreal, which provide services to women, girls and their families – from legal information to housing services.
In Australia, we support a range of organisations providing critical services in the communities near our operations. These include:
In the Northern Territory we donated A$50,000 to Crisis Accommodation Gove (CAG), Northern Territory, to help provide outreach services needed during the COVID-19 pandemic and to support mental health of CAG employees.
In Queensland, we support the Men Towards Equal Relationships (MenTER) in Gladstone – a programme designed for men who are committed to changing their patterns of abusive behaviour.
In Western Australia, we support Zonta House Refuge Association and the Pat Giles Centre for Non-Violence which provide a range of services including crisis accommodation, counselling and legal and employment support.