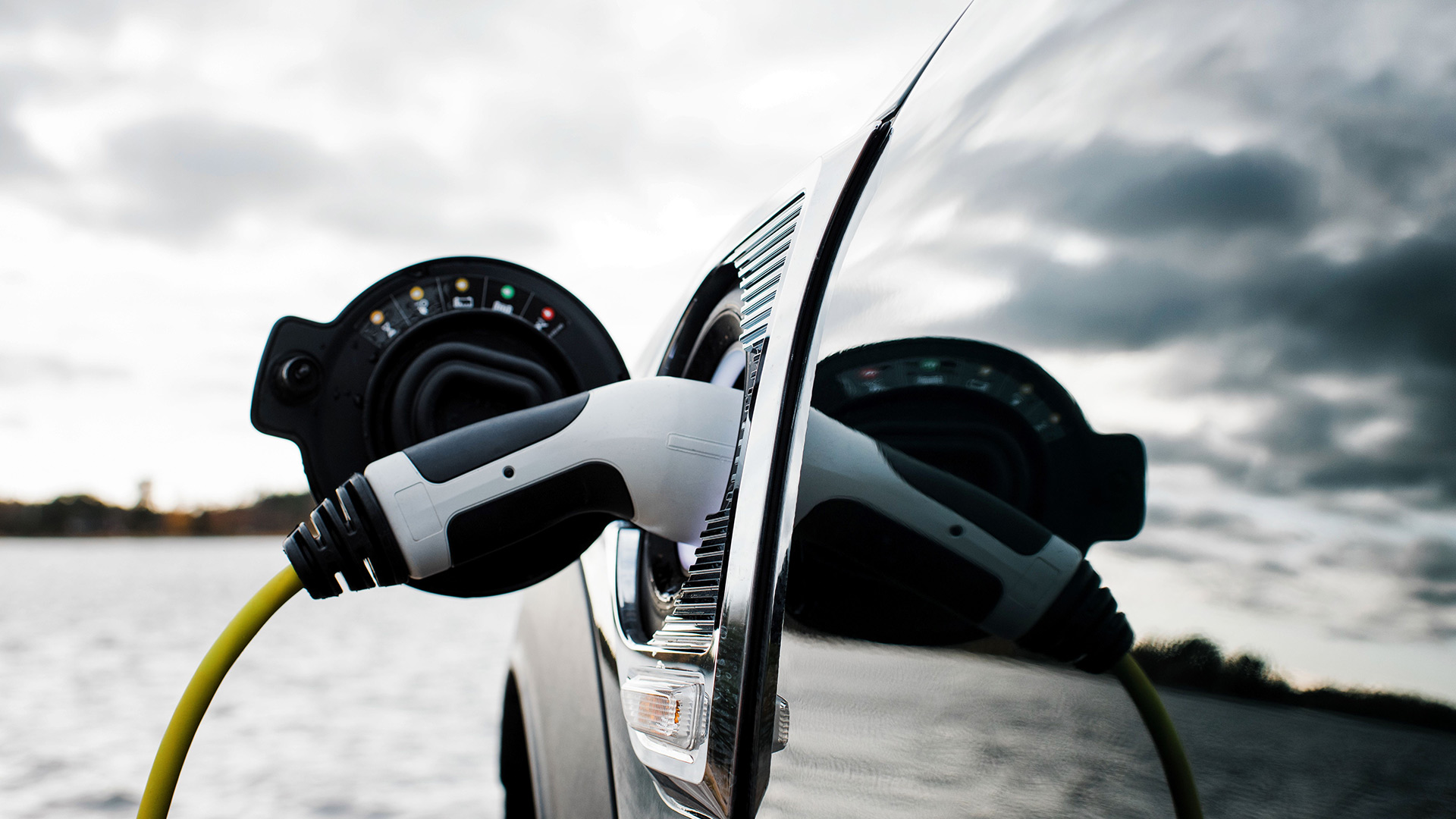 Creating a sustainable supply of minerals for a decarbonised future
The role of technological breakthroughs and the circular economy
---
Last updated: 16 May 2022
---
Opinion: Sinead Kaufman, Chief Executive Minerals at Rio Tinto
Global metal and mineral production has increased significantly in the past century to meet growing demand generated from urbanisation, and more recently from the accelerating transition to renewable energy and transport.
Public discussion on combating climate change largely focuses on the 'shop window' – that is, the new technologies we all see contributing to CO2 reduction like batteries, electric cars and wind turbines.
But it's equally important to watch the 'back end', because if the materials that make renewable energy possible cause more harm in production than their products offset, nobody benefits. So sustainably and responsibly sourced materials are even more important when it comes to renewable infrastructure like wind turbines, solar panels and batteries.
Clean-energy technologies often require more critical minerals than their traditional counterparts. An electric car, for example, uses around five times more minerals than a combustion engine, and a wind farm on land uses around eight times more minerals than a conventional gas-fired power plant with the same capacity.
So demand for critical minerals will grow rapidly as governments and businesses take action to meet the goals of the Glasgow Climate Pact under the Paris Agreement – and the projections are breathtaking. In 2020, the World Bank estimated that to meet increasing demand for clean energy technologies, minerals such as graphite, lithium and cobalt could increase production by nearly 500% by 2050. And to achieve the target of below 2°C global temperature rising, they estimated that wind, solar and geothermal power generators and associated storage infrastructure will need over three billion tons of minerals and metals for deployment.
A mining company like ours must take a long-term view and factor this context into our strategy and our investments. And given our size and scale of operations, mining companies are uniquely positioned to have a significant impact on decarbonisation.
But we need to act fast be part of the solution.
Doing our part
Decarbonisation is now at the heart of our business strategy – from what we mine and how we mine to who we partner with. We know the clock is ticking on climate change, and we know we have a long way to go, and quickly, to make a meaningful difference on the journey to net-zero emissions.
More

We're accelerating our own decarbonisation, switching to renewable power, electrifying processing, and where possible, running electric mobile fleets.

We're also increasing our investment in R&D to speed up the development of technologies that will enable our customers to decarbonise.

Technology and partnerships will play a key role, as will prioritising growth capital in commodities that are essential for the drive to net zero, such as battery materials.

Image: Sinead Kaufman, Chief Executive Minerals at Rio Tinto
Value lies in waste
Given that mitigating climate change will rely heavily on reducing waste, the mining industry has a vital role to play in the 'circular economy' – a system where we reuse and recycle materials as much as possible at every stage of mining, production and manufacturing.
Establishing a 'circular economy' ecosystem for critical minerals will take clever investments in mining capacity, partnering with other responsible companies, and responsible sourcing to stabilise the market and reach net-zero emissions by 2050. Creative collaborations and partnerships will be key.
One area where we will see the mining, metals and recycling industries coming closer together is in battery materials. The International Energy Association states that the amount of used electric vehicle batteries reaching the end of their first life will surge after 2030. While recycling won't eliminate the need for continued investment in new supplies, by 2040, recycled copper, lithium, nickel and cobalt from used batteries could reduce combined primary supply requirements by around 10%. This offers relief to the supply of critical minerals at a time when they are forecast to be stretched to breaking point by the demands of the green energy transition.
Meeting this need is why we established our Battery Materials business, which focuses on finding, producing, and refining critical minerals through targeted investments in assets, technology and partnerships.
In April 2021, we began producing battery-grade lithium from waste rock at our demonstration plant at our Boron operations in California in the US. Recovering this critical mineral will potentially allow us to extract additional value out of waste piles from nearly 100 years of mining at the operation. Through this, we have the capacity to produce enough lithium for about 70,000 light vehicles.
Further downstream, we are supporting the development of a battery ecosystem in Europe through a partnership with InoBat, a European-based battery technology and manufacturing company. This investment will support InoBat's research and development centre and pilot battery line in Slovakia.
In Canada, we have a commercial-scale demonstration plant producing high-quality scandium oxide from the waste streams created by our existing titanium dioxide production, without the need for any additional mining. This will make us one of the largest producers of scandium in the Western world, supplying about 20% of the global scandium market.
With proper processes in place, emerging waste streams from clean energy technologies like batteries and wind turbines could prove extremely valuable.
Listening to communities
We have an important role to play in ensuring the green energy transition is progressed in a fair and socially inclusive way. And we know producing essential materials such as lithium cannot come at the expense of people's health and wellbeing, or the environment.
More

We recognise that in progressing projects, and in our ongoing operations too, we must listen to and respect the views of all stakeholders. We must uphold the highest environmental standards and look for ways to build sustainable futures for the communities we operate in.

As we further evolve our business strategy to contribute to a low-carbon future, we will work to understand any potential impacts – positive and negative – on human rights, particularly those of vulnerable groups. We also need to look for opportunities for continued access to decent work, good health and sustainable livelihoods.
Working together is essential
There's no doubt we have work to do to reach our goals.
Forming partnerships to help pioneer solutions will be essential to the future of our business, given we are still discovering new ways to mine minerals that are essential to a net zero future.
Our Research and Development Centre in Sorel-Tracy, Canada and our Technical Development Centre in Melbourne, Australia, underpin our partnership approach to developing technologies that will assist in achieving the world's transition to a low carbon economy. In partnership with academia and other scientific institutions, we have operated these centres for more than 50 years, investing in technical capability, researching process improvements and developing new products. We are playing the long game, and we know we will need to innovate to overcome many roadblocks along the way.
The process behind our boron lithium project in the US, for example, was pioneered by our Technology Development Centre in Melbourne, drawing on our long-standing partnership with the US Department of Energy's Critical Materials Institute. And our scandium project was achieved in partnership with the Government of Quebec.
Collaborating to achieve breakthroughs is our industry's biggest opportunity. Partnerships like these will pave the way to developing diverse and sustainable sources of critical minerals for the future.