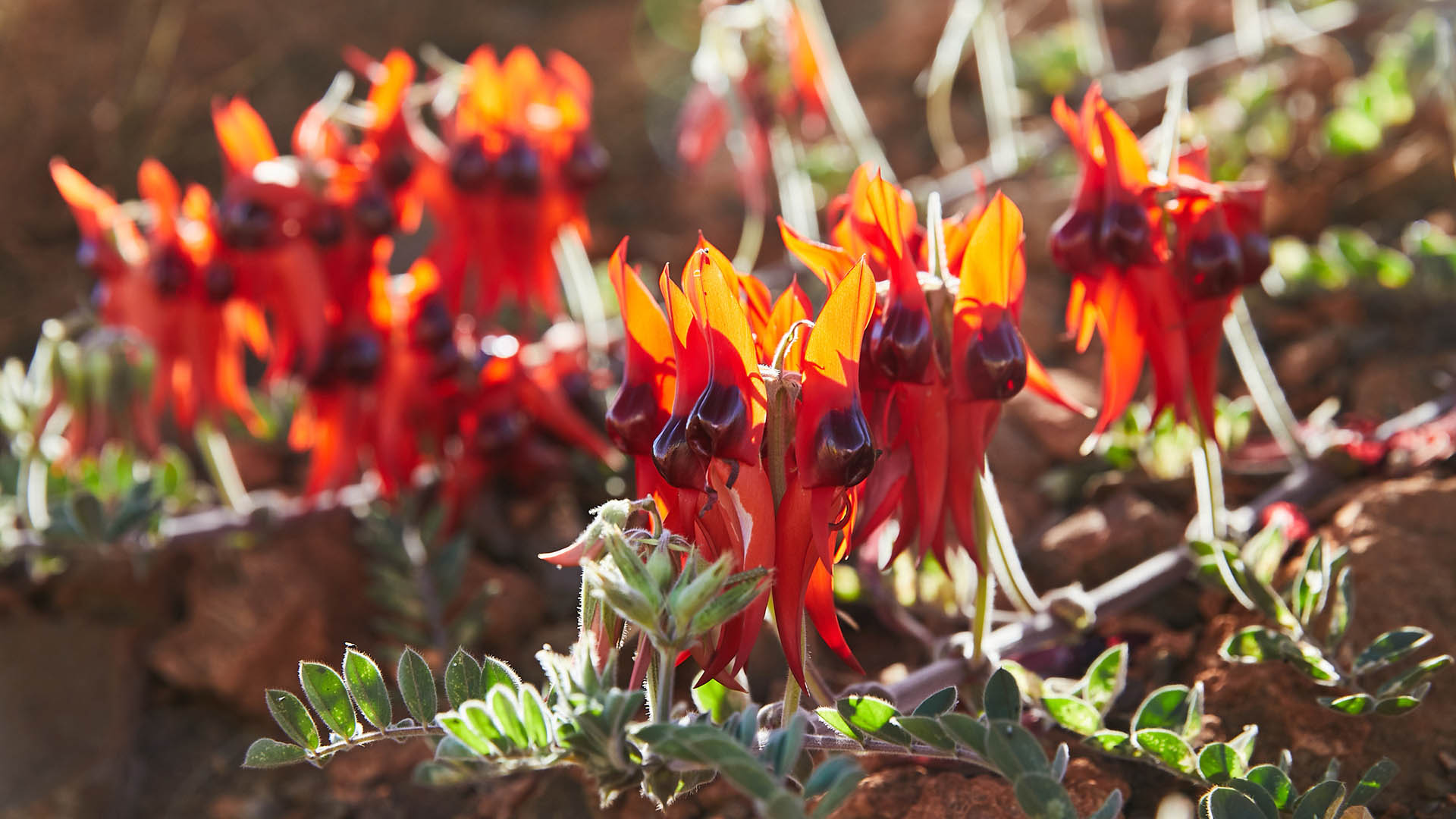 We are acutely aware of the interconnected challenges of climate change and biodiversity loss, and the significant risks these have for the environment, wildlife and humanity as a whole. We recognise our operations inherently pose a risk to biodiversity, as well as to the communities that rely on the environment – directly and indirectly – for their lives and livelihoods. Our aim is to avoid such harm when possible and mitigate it when we cannot avoid it.
Protecting biodiversity, therefore, is an important part of our commitment to communities and our employees, as well as to the environment. We are committed to minimising our risks and impacts to biodiversity through the application of the mitigation hierarchy, with the ambition of achieving no net loss to biodiversity at our assets. 'No net loss' means striking a balance between negative impacts on biodiversity and positive outcomes through mitigation.
To that end, we have been engaging with several external programmes to develop both our roadmap for disclosure and target-setting approach for biodiversity and land. For example, in 2020, we joined the Informal Working Group on the Task Force on Nature-related Financial Disclosures, which will help steer business towards positive outcomes for nature.
2020 performance
This year, to further sharpen our biodiversity management processes, we assessed all our managed operations using an approach developed in 2019 by experts from the UN Environment Programme World Conservation Monitoring Centre (UNEP-WCMC). Using this methodology – combined with global biodiversity datasets of threatened species and conservation and protected areas – we prioritised our operations based on their biodiversity sensitivity. Twenty-eight managed operations were identified as being within a five kilometre radius of a Protected Area; we confirmed 12 high-priority sites.
Also in 2020, we also assessed the implementation of our biodiversity protection and natural resources management standard across all of our operations. The review indicated that the completion of risk assessments for biodiversity features, development of action plans and monitoring programmes across our operations is tracking well. In 2021, we will focus on ensuring all priority sites have their monitoring programme independently reviewed – another key requirement of the standard.
Assurance processes such as these allow us to identify good practices for replication across the business, while also ensuring assets receive the right support and expertise to match their level of risk.
The figure below summarises the implementation of key components of the biodiversity protection and natural resources management standard for all managed sites with a focus on the high-priority sites.
Australia
In Australia, because many of our operations are situated on the coast, we invest in marine research to address potential impacts.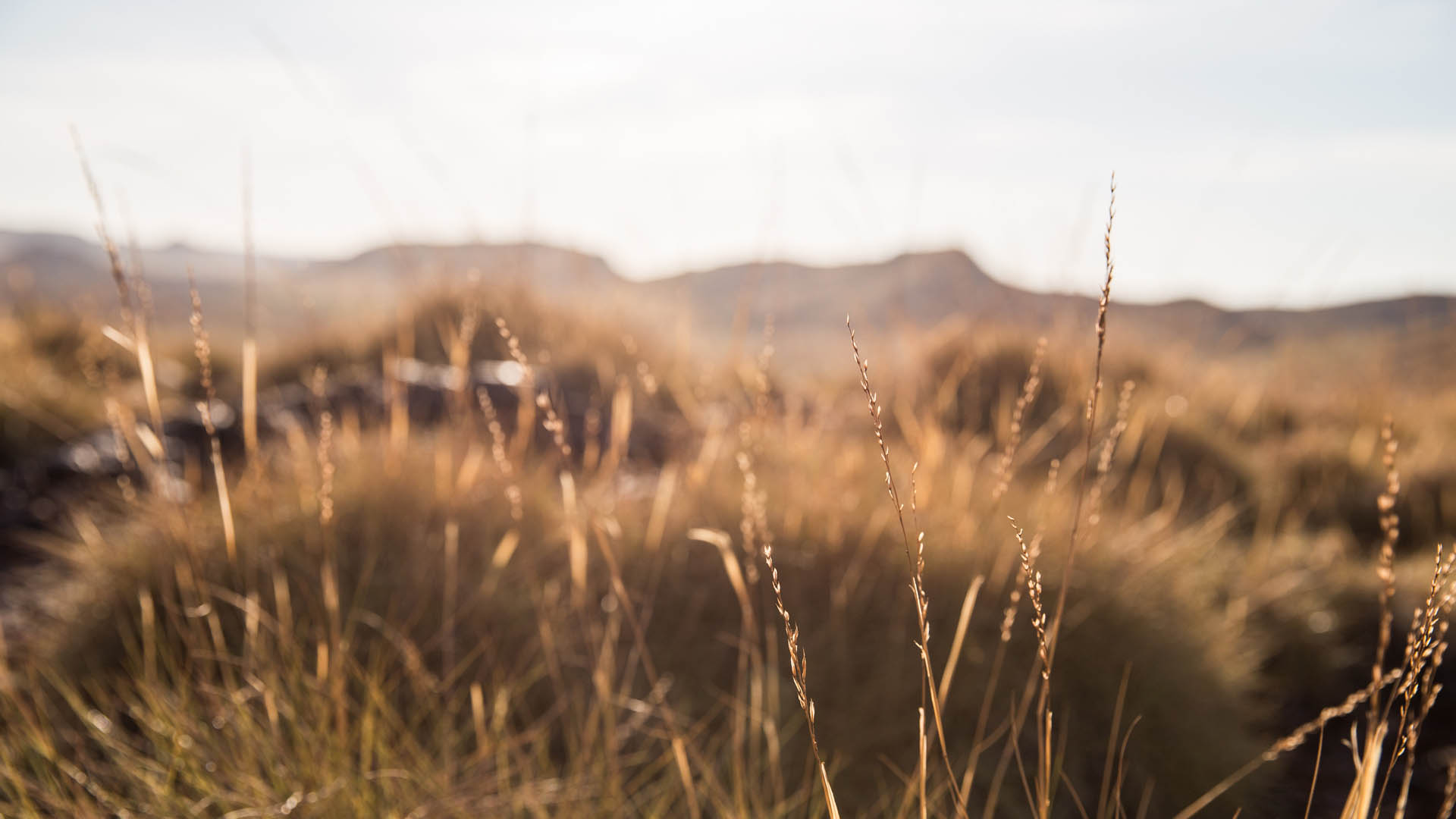 More

For example, our Cape Lambert port, in Western Australia, is next to Bells Beach, a regionally significant mainland rookery for the threatened flatback turtle. Since 2002, we have conducted annual field work at Bells Beach, Delambre Island and other regional sites to monitor the visiting turtle populations. To protect these breeding grounds, we adopted measures such as feral animal control, light management and dune protection. We do this work in ongoing partnership with the local community, regulators and the Ngarluma people – the area's Traditional Owners. Sharing the programme learnings is one way we help others support the conservation of these marine turtles.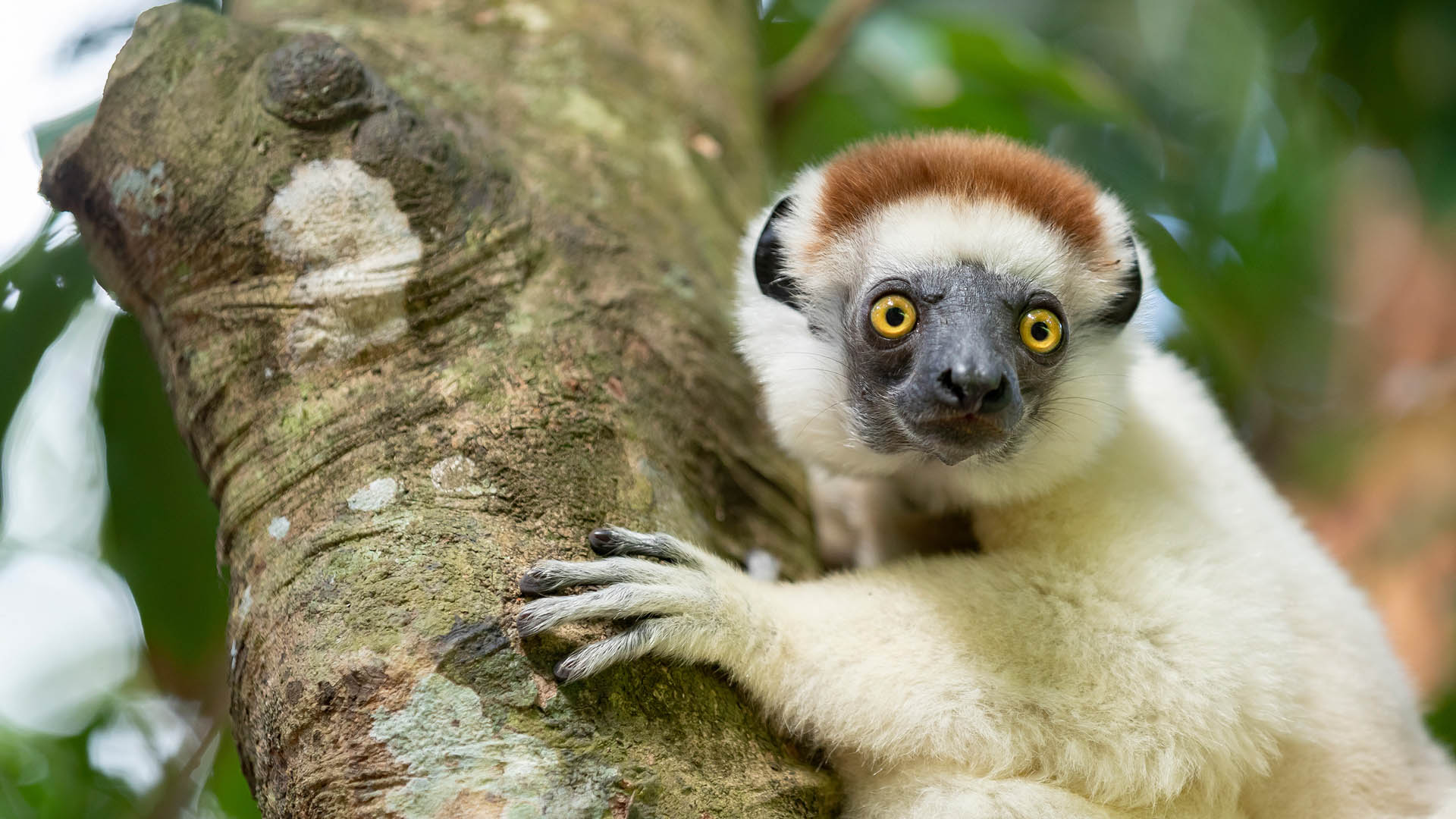 Madagascar
At QIT Madagascar Minerals, we have established three protected conservation areas – around 2,095 hectares of forest – within the region.
More

These areas, which are home to unique plant and animal species like lemurs, are carefully managed in partnership with local civil society organisations and community groups, helping further mitigate biodiversity impacts and ensuring availability of natural resources for communities.

One such species is the millipede – a critically important species for the health of the local forest ecosystem. Madagascar's littoral forests grow on low-nutrient sands flushed by heavy rains, and so millipedes play a key role in decomposing leaves and other plant matter, to produce natural fertiliser for plant growth. By establishing conservation zones, we can help protect the millipedes as well as the healthy ecosystem they support.
California
In California, we use a local beekeeper to rehouse bees found onsite, helping keep both the bees and our employees safe.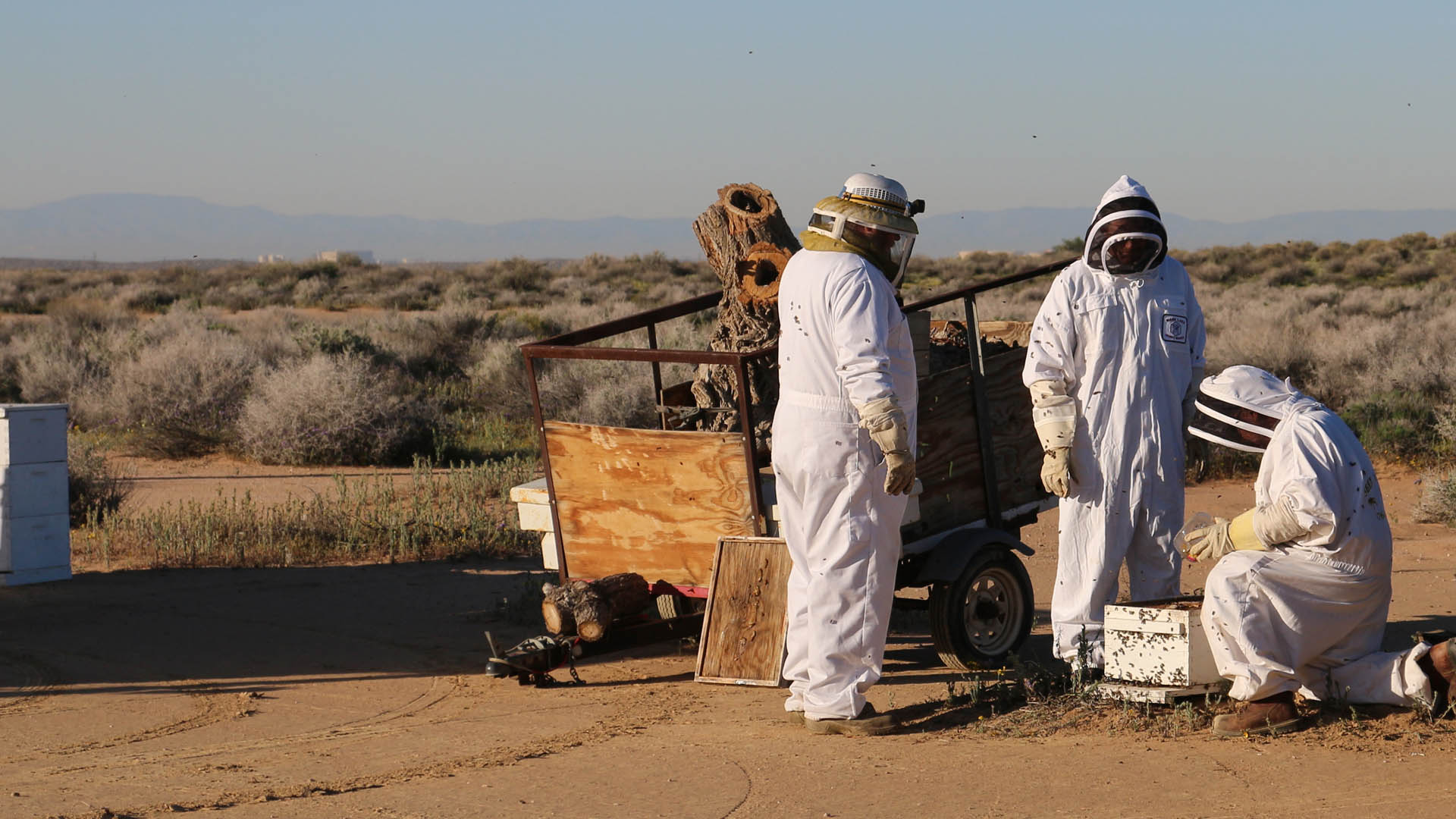 More

Like many other insects, honeybee populations around the world are experiencing sharp declines: threats such as intensive farming, climate change, pesticides, diseases and invasive species are combining to create a hostile environment. So conservation efforts, such as those at Boron, are more important than ever.

The bees' role as a pollinator is of enormous value both in stimulating natural biodiversity and in making many crops viable. At Boron, we move the bees to the operation's 31 km2 (nearly 12 square miles) conservation land, adjacent to the mine, where they can forage on wildflowers and pollinate the local flora. They are later moved near commercial orchards to help pollinate crops like almonds, cherries, plums and avocados.
Working in partnership
Our environmental standards guide the way we identify and manage environmental risks. They are developed using international best practices, often with the help of academic, civil society and Indigenous partners. We also work closely with local communities and Indigenous Peoples to plan for, and monitor, potential impacts from our operations and carry out mitigation activities. At our Weipa operations in Far North Queensland, Australia, for example, we set up the Land and Sea Management programme, which employs Traditional Owners to help monitor and manage cultural heritage, plants and land and marine wildlife to ensure minimal disruption.
We have also set up a number of independent panels at some of our sites to guide and help us. At QIT Madagascar Minerals, for example, we have established a Biodiversity and Natural Resources Management Committee – which the International Union for the Conservation of Nature facilitates – that includes experts in biodiversity and community management of natural resources. This committee helps us implement and monitor our biodiversity work and balance the natural resource needs of local communities.
We also contribute to regional biodiversity research and conservation efforts, such as the Nechako White Sturgeon Recovery Initiative in British Columbia, Canada. The Nechako White Sturgeon is a survivor from the age of dinosaurs and the largest freshwater fish in the country. We were a founding member of the Initiative – a partnership between all levels of government, environmental groups and First Nations peoples – which aims to prevent further declines of Nechako White Sturgeon numbers, ultimately rebuilding a self-sustaining population.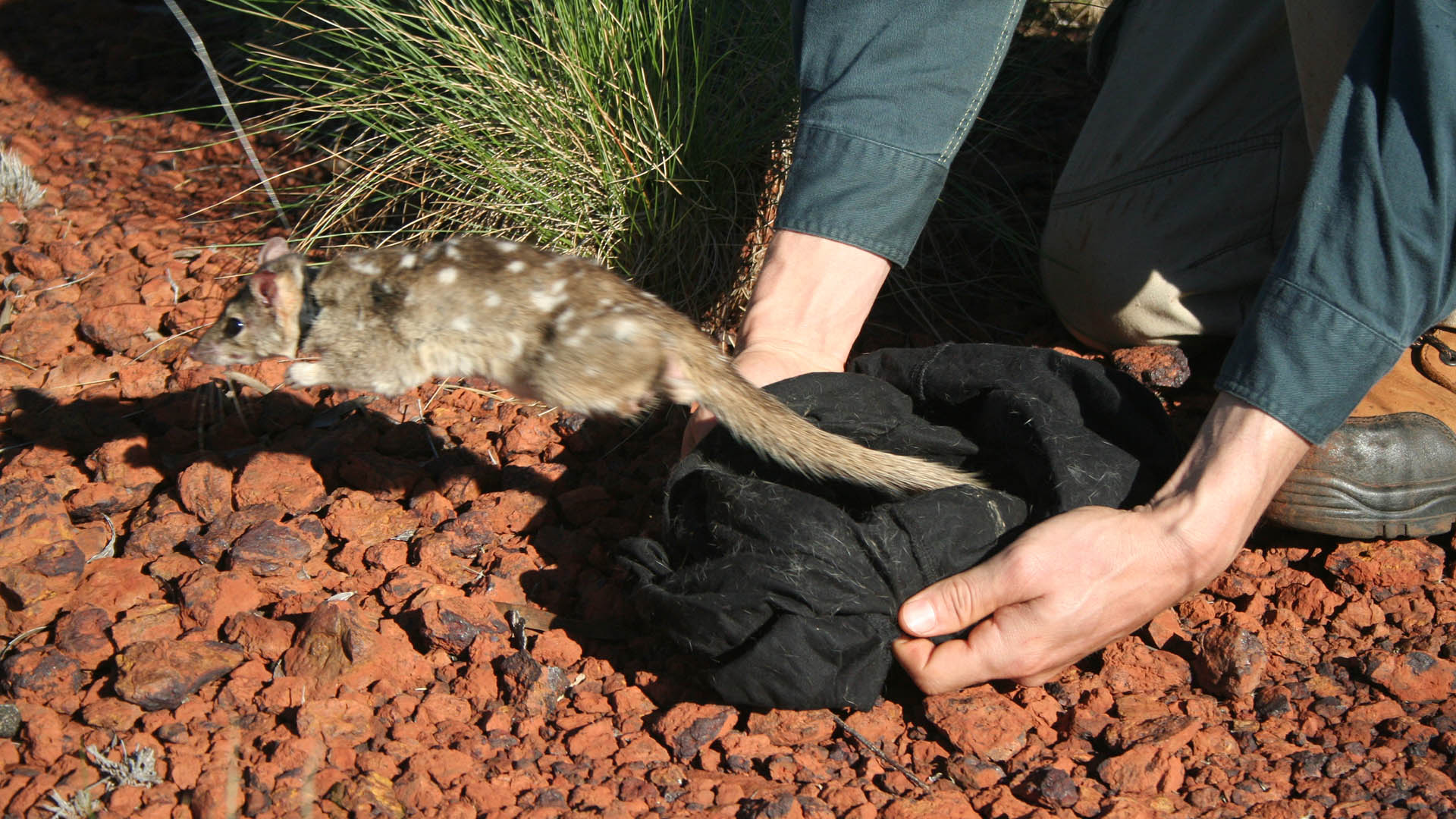 Improving our Quoll-ifications
Australia's northern quolls, a small spotty marsupial, are doing it pretty tough – so tough, in fact, they are listed as an endangered species.
More

Quolls were once a common sight in Australia, but over the years introduced species like poisonous cane toads and feral cats have decimated these cute, furry creatures. So when we found a small population of quolls living at our Weipa bauxite operations, in far northern Australia, our team went to work to protect them.

We found and recorded a number of quolls as part of our regular baseline ecological surveys.
- Brad Warner, a biodiversity and land specialist in our Environment team.

"The find was actually really exciting, as we took the opportunity to carry out further research on the quoll. With the data we collected, we were able to demonstrate the importance of the area, which meant that mining was excluded from that part of the lease."

As well as avoiding disturbance in the area where the quolls were found, we have been working with ecologists and the local Nanum Wungthim Land and Sea Rangers to learn more about the northern quoll populations in the area. This includes monitoring the population using motion sensor cameras, and conducting tracking studies to follow the movements of quolls fitted with radio emitting collars. Both programmes have provided valuable insights into northern quoll ecology and how we can help protect these beautiful animals.

"At the end of the day, we are both working towards the conservation of the species. Working side by side has delivered a far greater outcome for biodiversity in the area."
Monitoring our impact
As part of our commitment to being a wise steward of the land on which we operate, we continually monitor our impacts and redefine our approach. If we need to make changes to the design of our operations, we re-evaluate our land management and rehabilitation plans and adjust them accordingly.
One such risk, particularly in more tropical climates, is the spread of invasive species – either by directly or indirectly creating environmental conditions that encourage them to thrive or by introducing them to a new area. Since the time of explorers, the movement of goods and people has resulted in some species establishing themselves where they interfere with naturally occurring species. In such cases, the best way to protect biodiversity is to eradicate invasive species and ensure that we do not introduce new ones as a result of our activities.
It is therefore important that we constantly monitor these species to ensure that control measures are working.
For example, in Gove, in Australia's Northern Territory, Yellow Crazy Ants are considered to be one of the world's worst invasive ant pests. The ants pose a major threat to Australia's biodiversity, out-competing and displacing native insects, which are crucial for ecosystem health. Since 2003, we have been working with the Commonwealth Scientific and Industrial Research Organisation (CSIRO) and Yolngu Business Enterprise on eradicating the Yellow Crazy Ant through detection and baiting.
We even use dogs: Gove Operations Rehabilitation Specialist Faye Lawton, who has been part of the eradication project since the start, says that having detection dog Jet on the team is a huge benefit. "Jet has been trained as a wildlife conservation detection dog and is fantastic at finding where a particular species – in this case Yellow Crazy Ants – might be hiding. Trials show that detection dogs are able to locate targeted species up to 300% more effectively than humans, so we are extremely lucky to have him here helping our environmental team map any Yellow Crazy Ant locations," she said. Jet's ability to detect the species is amazing and has meant that the team have been able to assess the monitoring results and tailor the programme to ensure the species is on the way to eradication.
Using the mitigation hierarchy
We use the mitigation hierarchy – a well-established method to address biodiversity risks – to ensure that we effectively manage our risks and impacts on the areas where we work. This includes:
We look for opportunities to change or stop an activity to preserve biodiversity. For example, by avoiding disturbing an area where threatened species are found. At our QIT Madagascar Minerals Mandena mine site, we have committed to exclude 430 hectares of littoral forest from our mine plan as a community-managed protected area.
Where we cannot completely stop an activity or avoid an area, we look for ways to reduce our impacts. This includes things like speed limits on our haulage roads to protect wildlife, adding bird deflectors to transmission lines – as we do at our Oyu Tolgoi operations in Mongolia – and maintaining wildlife corridors and buffer zones in areas where we are operating – like at Richards Bay Minerals in South Africa.
We progressively revegetate disturbed land wherever possible, such as at our heavy mineral and our bauxite mining operations in South Africa and Madagascar, and Australia, respectively. Where this is not possible until closure, we have detailed rehabilitation plans for when mining in the area is finished. This includes working with scientists and local Indigenous people to make sure we are restoring land the right way.
These are actions we can take to address significant residual impacts we cannot avoid, minimise or restore. At our Weipa Operations in Far North Queensland, Australia, for example, we established an offset area, which includes sensitive ecosystems and is managed in partnership with Wik and Wik-Waya Traditional Owners.