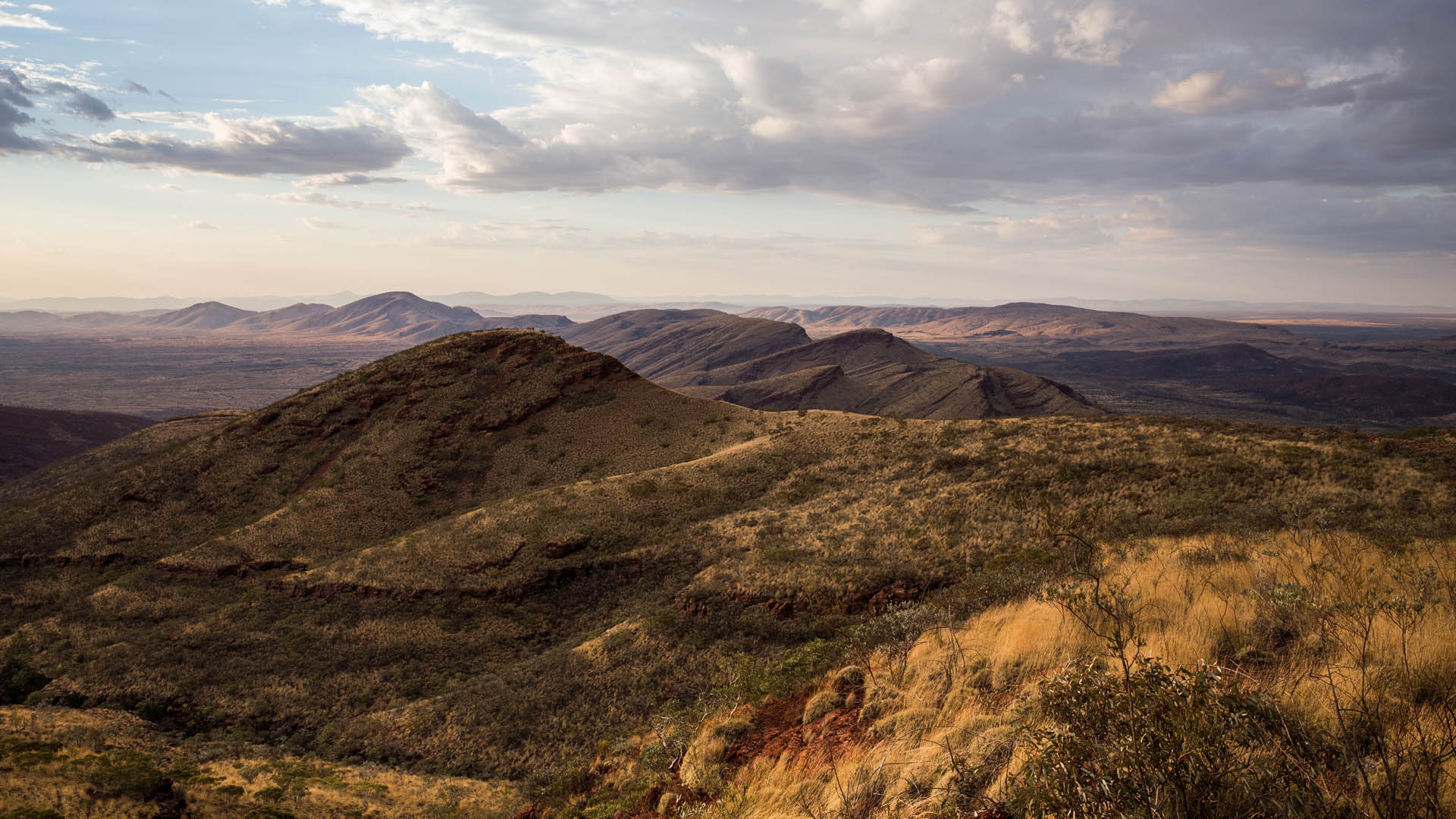 12%
of our residential workforce is Pilbara Aboriginal People
2020 figures. Employees includes temporary employees and 100% of Joint Venture operations.
The Pilbara, Western AustraliA
In the Pilbara region of Western Australia, we own an integrated portfolio of iron ore assets: a world-class, integrated network of 16 mines, four independent port terminals, a 1,700 kilometre rail network and related infrastructure – all designed to respond rapidly to changes in demand. We are one of the world's leading producers and exporters of iron ore.
Our Pilbara mines

Tom Price, Paraburdoo, Channar, Eastern Range, Marandoo, Brockman 2, Brockman 4, Nammuldi, Western Turner Syncline, Silvergrass, West Angelas, Hope Downs 1, Hope Downs 4, Yandicoogina, Robe Valley (Mesa A), Robe Valley (Mesa J).

Ports

Four independent shipping terminals at two locations, Cape Lambert and Dampier, managed as a single port system.

Rail network

The largest privately-owned and operated rail system in Australia, including the world's first automated heavy-haul rail network, AutoHaul™. Services 16 mines via mainline systems of more than 1,700 kilometres.

Power plants

Four power plants; Paraburdoo, Yurralyi Maya, West Angelas and Cape Lambert power stations.
Innovation at Pilbara
Our integrated iron ore network is supported by our Operations Centre in Perth, a state-of-the-art facility that enables all the autonomous trucks, trains and drills at our mines, ports and rail systems to be operated from a single location. The Centre incorporates visualisation and collaboration tools to provide real-time information across our demand chain and allows us to optimise our mining, maintenance and logistic activities across the Pilbara in a way never before possible.
In 2019, we launched the world's first automated heavy-haul rail network – named AutoHaul™ – capable of moving about one million tonnes of iron ore a day. AutoHaul™ improves safety by reducing risk at level crossings and through automated responses to speed restrictions and alarms, eliminating the need to transport drivers to and from trains mid-journey, which in turn saves almost 1.5 million kilometres of road travel every year. It also improves cycle times by using information about network topography to calculate and deliver a safe, consistent driving strategy.
About one-third of our haul truck fleet across our Pilbara sites is also autonomous. These trucks, which use pre-defined GPS courses to automatically navigate haul roads and intersections, and which continuously track actual locations, speeds and directions of other vehicles, allow us to move more material, more efficiently and safely, increasing productivity.
We are a global industry leader in autonomous haulage and are the only organisation in the world to operate two different Original Equipment Manufacturer (OEM) Autonomous Haulage Systems (AHS).
We also continue to expand our Autonomous Drilling System (ADS), now with a fleet of 26 production drills across seven sites including the recent deployment of an additional three production drills at Hope Downs 4. ADS allows us to monitor multiple drills from different manufacturers across multiple sites from a single remote drill console in Perth.
Working together, staying apart
Daniel's Story
Daniel is a mining engineer at our Marandoo iron ore mine in the Pilbara, Western Australia. Here's how his team is using technology to stay apart and stay safe.
More

"I'm a mining engineer on site at Marandoo, but my job is as much about working with people as machines. So, like everyone, I've had to rethink the way I work in response to COVID-19.

We have some engineers that work remotely, and so our team thought: 'what can we learn from them?'

It made us focus on how we were using technology. For some reason Pac-Man came to mind. I think it's because, just like Pac-Man eating all the dots in its path, we need to get and use as many of the technology options we have available. We are constantly asking ourselves – do we really need to be physically present to do this? How can we use technology to do it more safely and efficiently?

One example of what we've done is the ramp-up of our drone flights – we're now doing them daily. We're also using our mine pit cameras more to monitor progress, and give us up to date information. That means we need to visit the mine less in person.

Our health and safety teams have been busy putting other safeguards in place around site: all our rooms have been measured and marked out so we know the maximum number of people that can be in an area at one time. And we have crosses marked on the floor too to help us keep a safe distance when we are in the room.

We're doing 'hazard hunts' to find ways we can improve, and we're learning from other teams too. I think it's up to us, all of us, to change the way we do things – so we can all make a difference."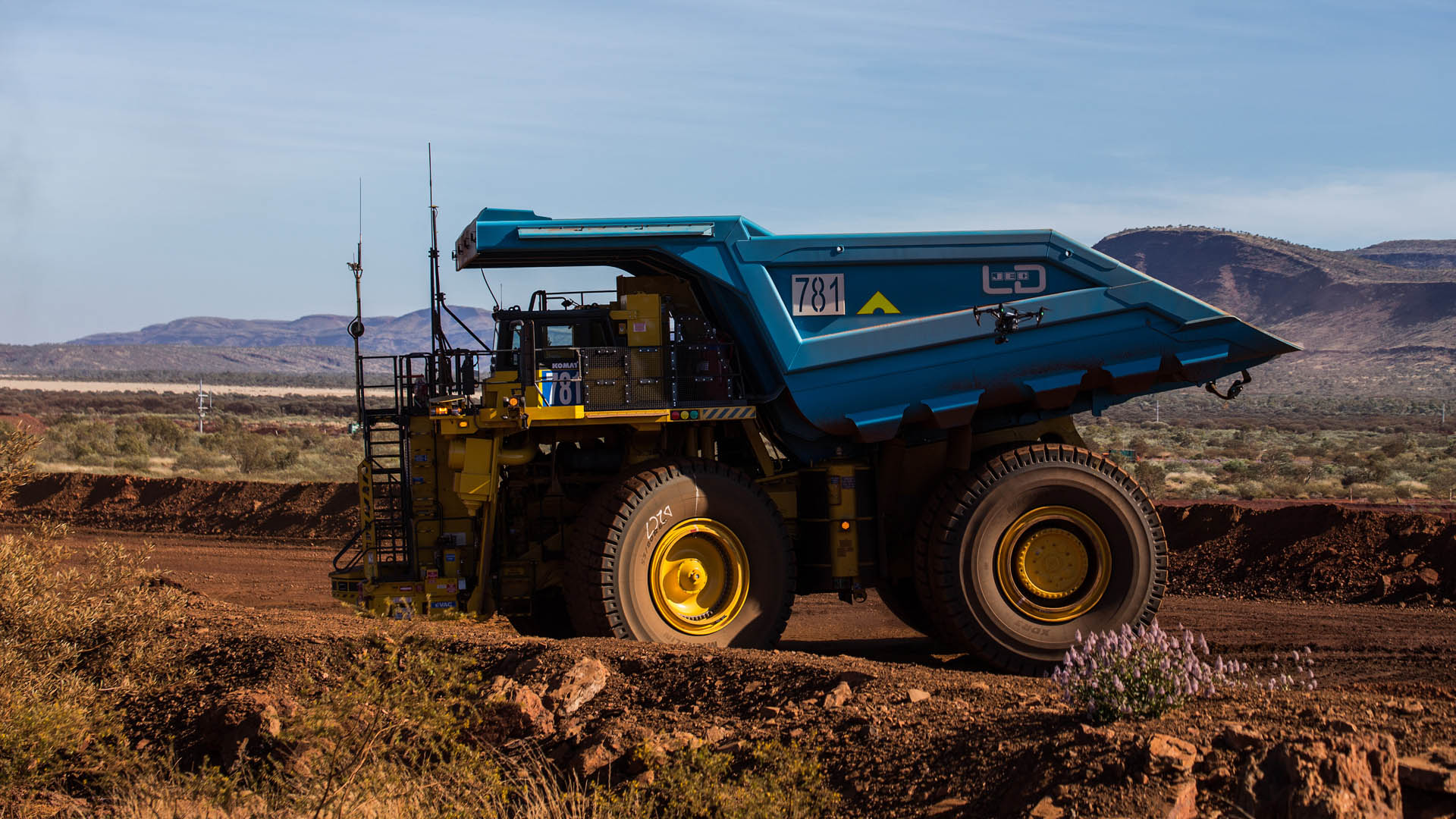 Growth
We are continually investing in our operations in the Pilbara, introducing next generation technologies that can deliver greater efficiency, lower production costs and improved health, safety and environmental performance.
In 2018, the Rio Tinto board approved $2.6 billion in funding for Gudai-Darri (Koodaideri), set to be our most technologically advanced mine, as well as a high-quality, long-life, low-cost and expandable asset. For the very first time, we will leverage technology already in use across our business, such as autonomous trucks, trains and drills, and implement systems that connect all components of the mining value chain.
When fully operational, in its first phase Gudai-Darri will produce up to 43 million tonnes of iron ore a year, contributing to our flagship product, the Pilbara Blend™. It will also become a new production hub for our iron ore business, incorporating a processing plant and infrastructure including a 166-kilometre rail line connecting the mine to our existing network.
Gudai-Darri will also create jobs and business opportunities in Western Australia, including for Traditional Owners and Indigenous people. The construction phase will create over 2,000 jobs; when operational, we expect the mine to employ about 600 people.
Applications for Indigenous scholarships now open for Western Australian students
Are you in enrolled in full-time study at a Western Australian university, for your first undergraduate degree? Are you studying a mining related discipline?*
If the answer is yes, you're eligible to apply for a Rio Tinto Indigenous scholarship.
Applications close 29 January 2022
*Pilbara Traditional Owners can also apply if studying a non-mining related discipline.
Applications for our Indigenous Cadetship Programme now open
Warumilang, in partnership with Rio Tinto, is seeking applicants for their Indigenous Cadetship Programme. The Rio Tinto Indigenous Cadetship Programme supports Aboriginal and Torres Strait Islander students to complete their undergraduate degree and gain professional work experience within the organisation.
The programme includes provides a study allowance and 12 weeks of paid vacation work.
Applications close 29 January 2022
Office
152-158 St Georges Terrace
Perth WA 6000
Australia