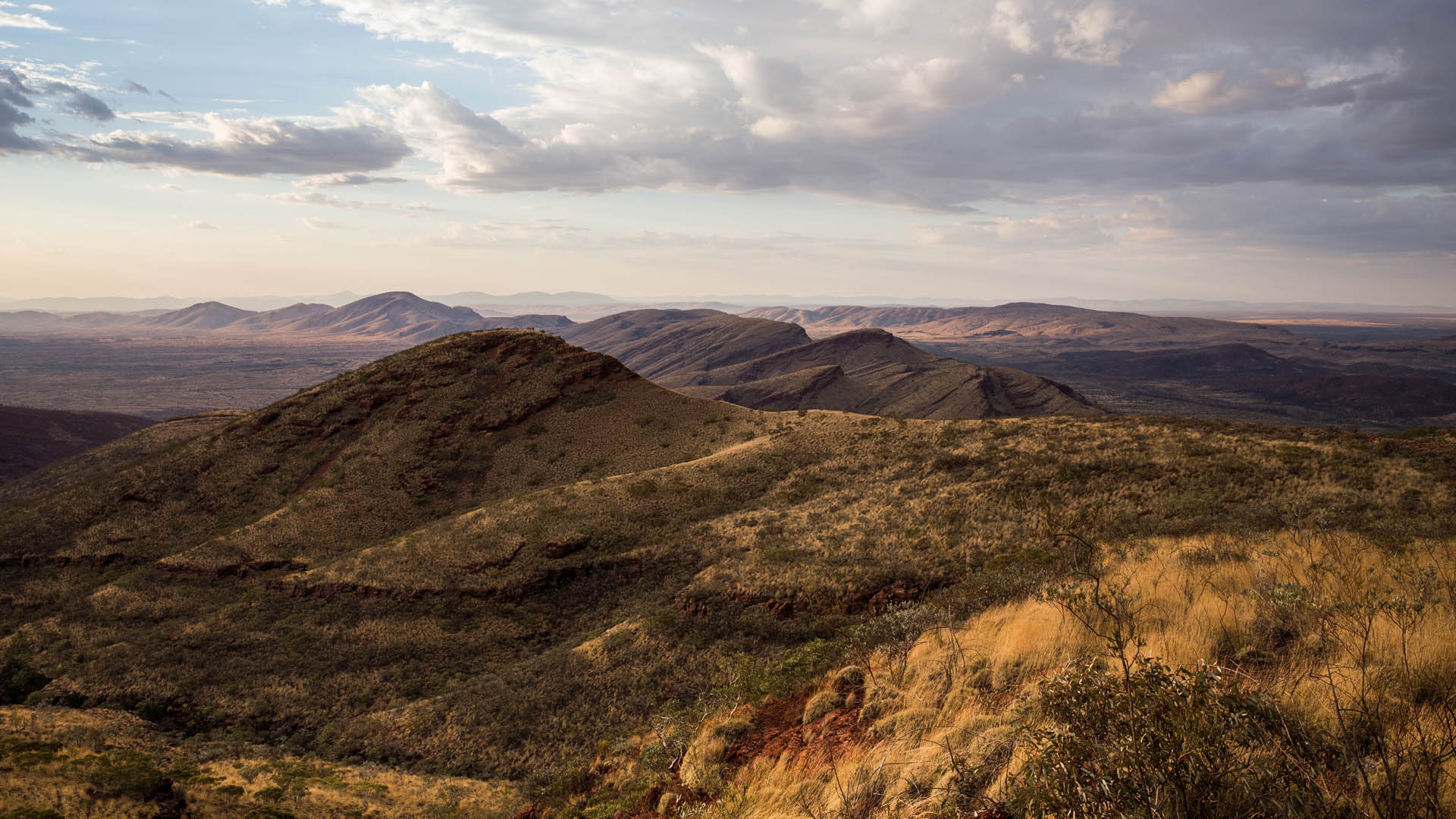 12%
of our residential workforce is Pilbara Aboriginal People
2021 figures. 7.3% Australian Indigenous employment.
The Pilbara, Western Australia
In the Pilbara region of Western Australia, we own an integrated portfolio of iron ore assets: a world-class, integrated network of 18 mines, four independent port terminals, a rail network spanning nearly 2,000 kilometres and related infrastructure – all designed to respond rapidly to changes in demand. We are one of the world's leading producers and exporters of iron ore.
Gudai-Darri: Our most technologically advanced mine
In addition to technology already in use across our operations – such as autonomous trucks, trains, and drills – Gudai-Darri's design is also far more automated and digitised, including advanced data analytics. This level of automation allows us to operate equipment and vehicles remotely from Perth, improving safety and efficiency. Significant innovations include a digital replica of the processing plant that's accessible in real time by workers in the field; fully integrated mine automation and simulation systems; an autonomous refuelling system; and an automated workshop. Several of Gudai-Darri's innovations are also world-first, including autonomous water carts; a patented rotable bucket wheel; a laboratory that's fully automated and integrated with the mine; and field mobility. With more than 70 design innovations in scope, Gudai-Darri will set a benchmark for our industry in terms of automation and using real-time data to drive decisions – making mining safer and more productive.
Gudai-Darri

Automated water carts are one of our world-first innovations at Gudai Darri. These carts have a 160,000-litre tank, a 33% increase on our previous largest water carts.

Gudai-Darri

Gudai-Darri's private wireless data network improves site safety by giving our people access to relevant and current information while in the field.

Gudai-Darri

A 34MW solar plant at Gudai Darri will reduce our carbon dioxide emissions by about 90,000 tonnes per year – equivalent to taking 28,000 cars off the road every year. About 83,000 solar panels will be installed, backed up by a lithium-ion battery energy storage system being constructed in Tom Price.

Gudai-Darri

Traditionally, reclaimer maintenance requires a piece by piece removal of components while the machine is out of service, resulting in shutdowns which are high pressure and high risk for our people. Our patented, world-first rotable bucket enables the entire bucket wheel module to be changed out for maintenance, improving safety, and reducing scheduled loss.

Gudai-Darri

Located around 110 kilometres north-west of Newman in Western Australia, Gudai Darri is a remote mine site nestled in the heart of the beautiful Pilbara region.

Gudai-Darri

Gudai Darri's fleet of autonomous haul trucks allow us to operate equipment and vehicles remotely from Perth, improving safety and efficiency.

Gudai-Darri

Gudai Darri achieved first ore in 2022, and will reach full capacity in 2023. Our stockyards, shown here, will store 43Mt of iron ore during the life of the mine.
Innovation at Pilbara
Our integrated iron ore network is supported by our Operations Centre in Perth, a state-of-the-art facility that enables all the autonomous trucks, trains and drills at our mines, ports and rail systems to be operated from a single location. The Centre incorporates visualisation and collaboration tools to provide real-time information across our demand chain and allows us to optimise our mining, maintenance and logistic activities across the Pilbara in a way never before possible.
In 2019, we launched the world's first automated heavy-haul rail network – named AutoHaul™ – capable of moving about one million tonnes of iron ore a day. AutoHaul™ improves safety by reducing risk at level crossings and through automated responses to speed restrictions and alarms, eliminating the need to transport drivers to and from trains mid-journey, which in turn saves almost 1.5 million kilometres of road travel every year. It also improves cycle times by using information about network topography to calculate and deliver a safe, consistent driving strategy.
About one-third of our haul truck fleet across our Pilbara sites is also autonomous. These trucks, which use pre-defined GPS courses to automatically navigate haul roads and intersections, and which continuously track actual locations, speeds and directions of other vehicles, allow us to move more material, more efficiently and safely, increasing productivity.
We are a global industry leader in autonomous haulage and are the only organisation in the world to operate two different Original Equipment Manufacturer (OEM) Autonomous Haulage Systems (AHS).
We also continue to expand our Autonomous Drilling System (ADS), now with a fleet of 26 production drills across seven sites including the recent deployment of an additional three production drills at Hope Downs 4. ADS allows us to monitor multiple drills from different manufacturers across multiple sites from a single remote drill console in Perth.
Our Pilbara mines

Tom Price, Paraburdoo, Channar, Eastern Range, Marandoo, Brockman 2, Brockman 4, Nammuldi, Western Turner Syncline, Silvergrass, West Angelas, Hope Downs 1, Hope Downs 4, Yandicoogina, Robe Valley (Mesa A), Robe Valley (Mesa J) and Gudai-Darri.

Ports

Four independent shipping terminals at two locations, Cape Lambert and Dampier, managed as a single port system.

Rail network

The largest privately-owned and operated rail system in Australia, including the world's first automated heavy-haul rail network, AutoHaul™. Services 17 mines via mainline systems of nearly 2,000 kilometres.

Power plants

Four power plants; Paraburdoo, Yurralyi Maya, West Angelas and Cape Lambert power stations.
Working together, staying apart
Daniel's Story
Daniel is a mining engineer at our Marandoo iron ore mine in the Pilbara, Western Australia. Here's how his team is using technology to stay apart and stay safe.
More

"I'm a mining engineer on site at Marandoo, but my job is as much about working with people as machines. So, like everyone, I've had to rethink the way I work in response to COVID-19.

We have some engineers that work remotely, and so our team thought: 'what can we learn from them?'

It made us focus on how we were using technology. For some reason Pac-Man came to mind. I think it's because, just like Pac-Man eating all the dots in its path, we need to get and use as many of the technology options we have available. We are constantly asking ourselves – do we really need to be physically present to do this? How can we use technology to do it more safely and efficiently?

One example of what we've done is the ramp-up of our drone flights – we're now doing them daily. We're also using our mine pit cameras more to monitor progress, and give us up to date information. That means we need to visit the mine less in person.

Our health and safety teams have been busy putting other safeguards in place around site: all our rooms have been measured and marked out so we know the maximum number of people that can be in an area at one time. And we have crosses marked on the floor too to help us keep a safe distance when we are in the room.

We're doing 'hazard hunts' to find ways we can improve, and we're learning from other teams too. I think it's up to us, all of us, to change the way we do things – so we can all make a difference."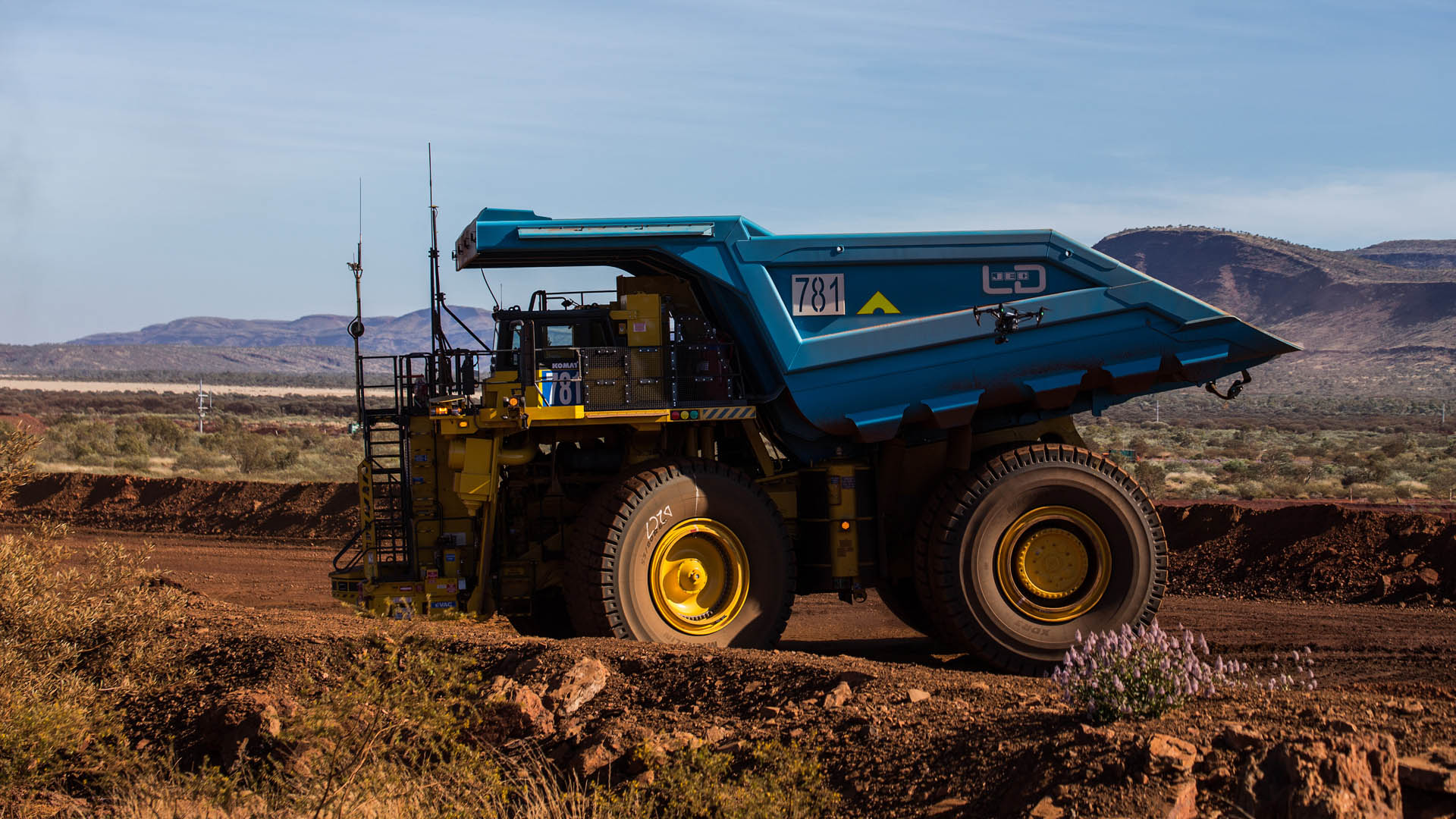 Growth
We are continually investing in our operations in the Pilbara, introducing next generation technologies that can deliver greater efficiency, lower production costs and improved health, safety and environmental performance.
In June 2022, we announced the production of first ore at Gudai-Darri, our first greenfield mine in the Pilbara, Western Australia, in more than a decade. With an expected life of more than 40 years and an annual capacity of 43 million tonnes, Gudai-Darri will underpin future production of our Pilbara Blend™ product.

The mine's commissioning and ramp-up is expected to increase our iron ore production volumes and improve our product mix from the Pilbara in the second half of 2022. We will continue to ramp up production from the mine through the remainder of 2022, and we expect to reach full capacity during 2023. We are also progressing a feasibility study to support an expansion of this new hub. The development of Gudai-Darri supported more than 3,000 jobs during the construction and design phase. The mine will support around 600 ongoing permanent roles.
"I'd like to acknowledge the support of the Traditional Owners, the Banjima People, on whose country Gudai-Darri is situated. We have worked closely with the Banjima People to progress this project and we look forward to partnering with them into the future.

The commissioning of Gudai-Darri represents the successful delivery of our first greenfield mine in over a decade, helping to support increased output of Pilbara Blend, our flagship product. It sets a new standard for Rio Tinto mine developments through its deployment of technology and innovation to enhance productivity and improve safety."
Simon Trott, Iron Ore Chief Executive
Office
152-158 St Georges Terrace
Perth WA 6000
Australia