We Welcome the New Global Industry Standard
We are an active member of the International Council on Mining & Metals (ICMM), which co-convened the Global Tailings Review with the United Nations Environment Programme and the Principles for Responsible Investment to establish an international standard for tailings management.
We fully support the new Global Industry Standard on Tailings Management (GISTM), which will bring more consistency and rigour to the way the entire mining industry manages tailings.
As of 5 August 2020, all ICMM members including Rio Tinto committed to implement the Global Industry Standard on Tailings Management. All tailings facilities operated by Rio Tinto with "Extreme" or "Very high" potential consequences will be in conformance with the Standard by 5 August 2023. All other tailings facilities operated by Rio Tinto not in a state of safe closure will be in conformance with the Standard by 5 August 2025.
We have standards, systems and processes in place to protect the health and safety of people, the surrounding environment and preserve water everywhere we operate. We are in the process of reviewing and refining these to ensure they are in line with the GISTM.
Responsible use of the world's resources is key to a sustainable future for all. Land degradation threatens countries' security and development. Between 1998 and 2013, one fifth of the Earth's land surface that is covered by vegetation showed declining levels of productivity.
We contribute to a more sustainable world through providing the materials essential for human progress in a responsible way. Part of that is how we manage the waste from mining operations.
We are committed to being transparent with our stakeholders about our tailings facilities and how we manage them. This includes our employees, the communities we operate in, governments and regulators, partners and NGOs.
2019 Performance
There were no tailings or water storage facility-related failures at our managed operations in 2019. We have strong systems in place to manage tailings storage facilities (TSFs), which we assess regularly using internal and external assurance processes. After the tragedy at another company's tailings storage facility in Brumadinho, Brazil in January 2019, we completed additional technical risk reviews at every one of our TSFs between 2019 and the first half of 2020.
Also in 2019, we published a list of all our managed and non-managed TSFs. And in response to a request from a group of our investors, we disclosed detailed information on each of our global tailings facilities and published both the company's Standard and Group Procedure for Management of tailings and water storage facilities.
As a member of the International Council on Mining & Metals (ICMM), we are working to strengthen the monitoring and surveillance of TSFs, and to find new solutions and technologies for tackling tailings-related challenges.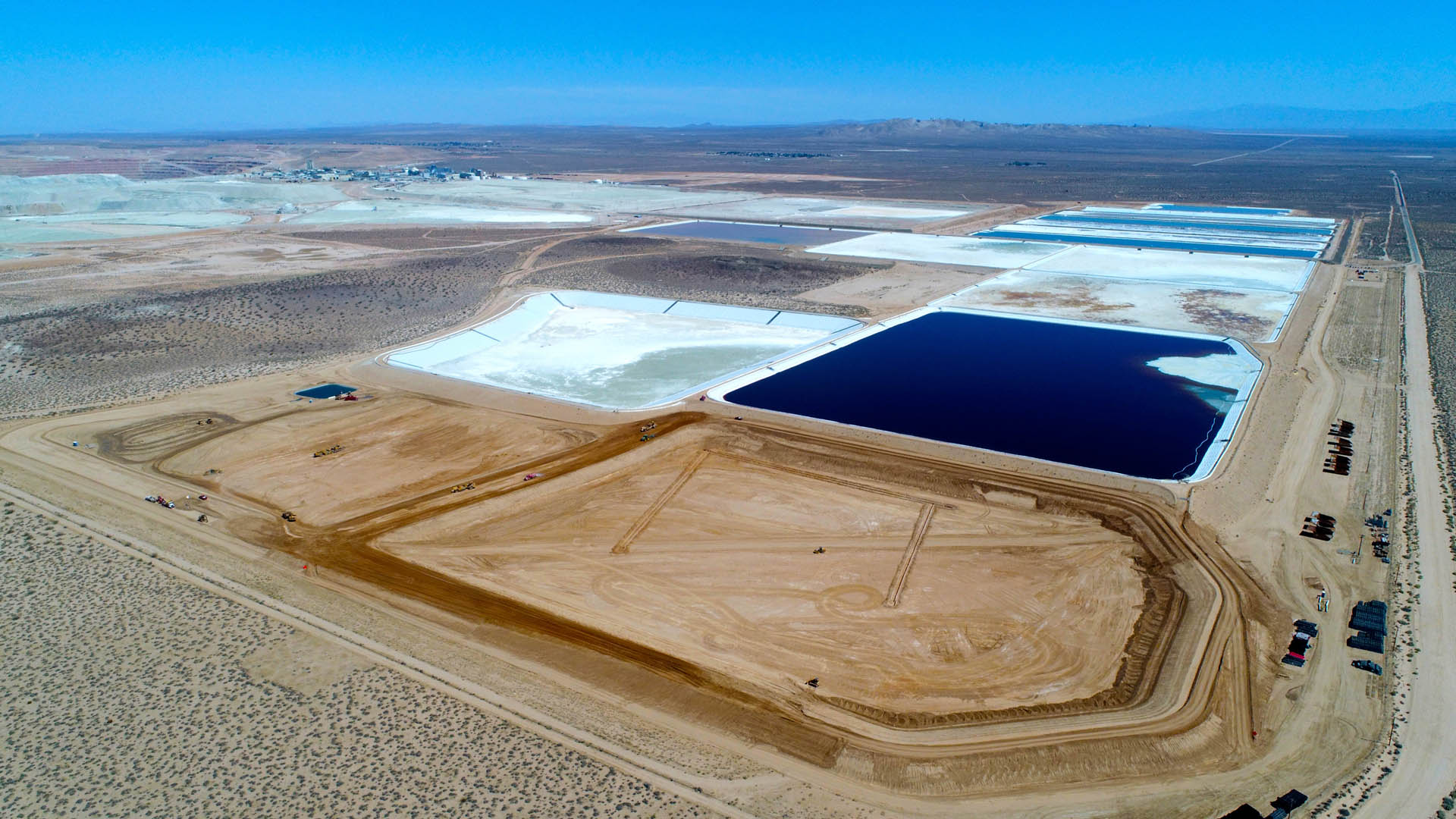 What Are Tailings and How Are They Made?
Tailings are residues created as part of mining, refining, smelting and water treatment processes. These processes are never 100% efficient, nor is it possible to reclaim all reusable and expended processing chemicals. Tailings are discharged – normally as slurry – to a storage facility, where water is subsequently recovered and recycled back into the operation.
Tailings are mainly discharged in two ways. The first is to use below water approaches. The second is to use above water/above ground approaches. Tailings can be modified in other ways, such as:
Dewatering to a wet or dry cake that cannot be transported via a pipeline.
Includes dewatering until the tailings do not segregate.
Dewatering to form a high solids content slurry.
Tailings Storage Facilities
Tailings storage is one of the biggest design decisions in the development of a mine. There are many factors which need to be considered in selecting the optimum site and construction method. Site conditions such as topography, rainfall, seismic activity, mineral characteristics and proximity to people dictate appropriate tailings sites, technology and storage solutions. The aim is to safely contain the tailings under any and all circumstances.
As a result, each tailings storage facility is unique. Depending on the environment and the chemical characteristics of the tailings the tailings impoundment may be lined, using a variety of lining systems which are designed to prevent impacts to surface and groundwater systems. As the tailings slurry is collected in the impoundment, the water separates from the heavier sand and silt particles and is collected at the surface. The tailings pond water is then recycled back into the operation for reuse and the tailings may be reclaimed so as to minimise the impact on the environment.
The construction method is important to ensure safe operation of a facility. Tailings storage facilities follow one of three wall construction designs, or hybrids of these. We also store tailings within some of our completed mining pits or in excavated or underground storage, which generally will not require the construction of the following dam wall options.
Upstream
Upstream designs start with a free draining starter wall as the foundation. The tailings are then discharged into the dam, which then harden to form the foundation for the next level of wall. Ensuring water is properly removed and recycled is a crucial element of maintaining the structural integrity of the wall. These are suitable for facilities in areas of low rainfall, low seismic activity and relatively flat terrain.
Downstream
Downstream designs start with an impervious starter wall unlike the upstream design that has a free draining starter wall. The tailings are then discharged into the dam and as the embankment is raised, the new wall is constructed and supported on top of the downstream slope of the previous section. This shifts the centreline of the top of the dam. The downstream design was developed for areas with seismic activity and high rainfall or water collection. A number of our facilities use the downstream construction method with a single embankment.
Centreline
The centreline method is a hybrid of upstream and downstream designs. When the wall level is raised it is built on top of both the tailings and the existing wall. In contrast to the downstream design, the centreline remains the same throughout the subsequent raises.
Modified Centreline
Modified centreline construction is a centreline dam that is slightly raised using upstream construction. When the wall level is raised it is built on top of both the tailings and the existing wall, but slopes slightly upstream.
We take into consideration the specific conditions on each site before deciding on the appropriate tailings sites, technology and storage solutions.
Our Tailings Storage Facilities
We manage the operation of tailings storage facilities at 25 sites worldwide. We also have a further five non-managed operational sites and 12 closed and legacy sites.
Most sites contain multiple storage facilities, and we have 95 active tailings storage facilities (TSFs), with a further 40 tailings storage facilities that are closed or under rehabilitation.
Of these 95 active TSFs, 22 had the last raise as upstream construction. And of these 22 facilities, 15 are managed by our joint-venture partners and seven by Rio Tinto.
We also operate a number of large water storage facilities.
We periodically update these lists of tailings and water storage facilities to reflect operational and ownership changes.

An Integrated Approach to Managing Tailings Facility Risk
We have a structured approach to managing tailings facility risks, underpinned by our safety standard. There are three levels of governance and assurance that we apply to all facilities:
First level of assurance takes place at the asset itself with the main tenets being effective facility design, comprehensive operational controls and regular reviews.
Second level is assurance to the Rio Tinto Standard through periodic Business Conformance Audits and Technical Reviews. Business Conformance Audits are audits of a business or operation to assess conformance to our Health, Safety, Environment and Communities (HSEC) performance standards and Management System according to procedures and protocols established by HSEC.
Third level of assurance is independent of site management and normally conducted by third parties. Our Internal Audit team works with external auditors to provide confidence that the systems for risk management, internal control and governance are adequate and effective.
All our managed facilities, whether active or inactive, have an external engineer of record or design engineer.
Group Safety Standard in Place Since 2015
We aim to protect the health and safety of people, the surrounding environment and conserve water in the best way we can, everywhere we operate. While all of our sites comply with laws, regulations, permits, licenses and regulatory requirements, in 2015, we went further by introducing a Group standard for all tailings and water storage facilities. This ensures all of our managed facilities operate in accordance with one standard.
In 2016, we joined the International Council on Mining & Metals' Tailings Working Committee, which conducted a tailings management review of its member companies. Our work helped inform the ICMM Position Statement, published in 2016, including the six elements of Tailings Storage Facility governance. Our Group standard is consistent with these six key elements:
Accountability, Responsibility & Competency

Emergency Preparedness & Response
Accountabilities, responsibilities and associated competencies are defined to support appropriate identification and management of TSF risks.
Risks associated with potential changes are assessed, controlled and communicated to avoid inadvertently compromising TSF integrity.
Processes are in place to recognise and respond to impending failure of TSFs and mitigate the potential impacts arising from a potentially catastrophic failure.
The financial and human resources needed to support continued TSF management and governance are maintained throughout a facility's life cycle.
Internal and external review and assurance processes are in place so that controls for TSF risks can be comprehensively assessed and continually improved.
Risk management associated with TSFs includes risk identification, an appropriate control regime and the verification of control performance.
Exploring the Opportunities
Tailings cover large areas of land and with careful remediation and management could be used for agriculture or to site renewable energy facilities. There is also potential to reuse the material itself, by reprocessing the tailings to recover by-products. We are exploring the potential reuse of bauxite residue (or red mud) to extract minerals and metals and provide building materials.
More

We are also currently supporting two research projects to better understand how we can manage tailings more effectively.

With the University of Western Australia and other industry partners we are progressing research to better understand the occurrence of Static Liquefaction of tailings to prevent tailings dam failures.

And with the University of Western Australia, BHP and Alcoa we are researching the potential for dry stacking tailings on an existing conventionally developed facility.

While we have controls in place to manage the risks that tailings pose to people and the environment, we are not complacent. We have our processes assured by both internal and independent third parties. We know there is more for us to learn about best practices, so we partner with our peers to research and better understand them.

But where we can make most progress is in moving beyond ensuring our tailings do no harm to putting the land where they are situated – and even the tailings themselves – to productive use.
Recent Enhancements to our Tailings Management Approach
Since 2010, we have classified tailings management as a risk in the Group Risk Register. Rio Tinto has been part of the ICMM working committee since 2016.
We launched our Group safety standard for tailings in 2015; since then, we have made the following improvements to it:
Mandated detailed control requirements to help consistently implement the Group standard
Established the Surface Mining Centre of Excellence to provide technical expertise, ownership of the technical content of the Group standard and a second line of assurance by undertaking technical risk reviews for sites
Appointed Nominated Managers and Qualified Site Representatives for tailings storage facilities, and high-risk water dams

Nominated Managers are accountable for their site's conformance to our standard for the management of tailings and water storage facilities
Qualified Site Representatives are accountable for the day-to-day operations and monitoring of tailings facilities
Responsible Dam Engineers provide technical support to the Nominated Manager to manage tailings and water storage facility risks

Developed training modules on leading practices for safe tailings management for our tailings facility operators. Training is mandatory for the Nominated Roles
Continue to ensure that all designs and major studies for operational tailings storage facilities are reviewed by our Surface Mining Centre of Excellence Tailings team as well as by an independent third party
Updated our safety standard and procedure to ensure we continued to learn from and embed any tailings audit outcomes and include industry-leading practices
Launched the Future Tails partnership with BHP and University of Western Australia in 2020 which includes training programmes to build talent and capability; publications that summarise state-of-the-art tailings analysis, design, operation and management; and research collaborations with industry to drive further innovation
Managing Non-Managed Sites' Tailings
All managed Rio Tinto JVs apply the Group Standard and Procedure. For our non-managed operational sites with tailings facilities, we actively participate in technical committees in an advisory capacity with our joint venture partners. Each of the technical committees has a Tailings Steering Committee, or equivalent, to support the effective management of tailings.
Emergency Response Planning & Communications
All of our operations have emergency response plans and follow business resilience and communications protocols. We do a series of exercises and training initiatives, these are critical to test our plans in emergencies.