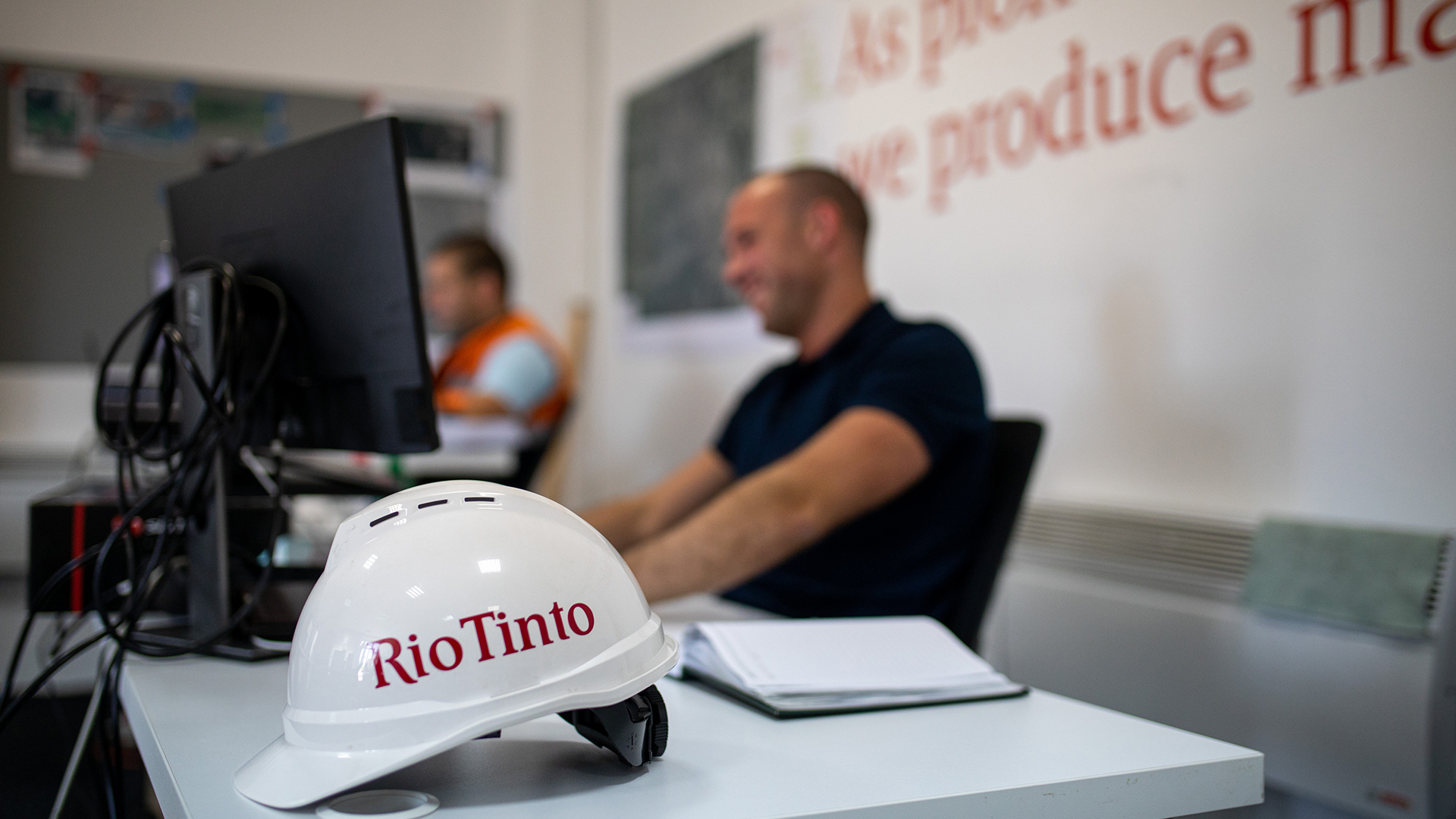 2004
First Jadarite Discovery
700+
Jobs in the Long Term
2000+
Jobs During Construction
A lithium-boron deposit with the potential to make Serbia a major global producer.
Jadar is named after jadarite, a lithium sodium borosilicate mineral we discovered in Serbia in 2004. Jadar is a unique, world-class lithium-borate deposit near the town of Loznica in western Serbia and is located on the doorstep of the European Union, one of the fastest growing electric vehicle markets in the world. The deposit is high grade and long life, with the potential to provide battery grade lithium products into the EV value chain for decades. The project will also manufacture boric acid, a key raw material for advanced glass and fertilizer products, which will be integrated and complimentary to Rio Tinto's established position in this market. The scale and high-grade nature of the Jadar mineralization will ensure a long life operation in the first quartile of operating costs for both products.
As a critical mineral used in batteries for electric vehicles and in energy storage, lithium will play a critical role in the transition to the low carbon economy. Borates are used in many household products such as detergents and cosmetics, as well as in insulation fibreglass, glass for cell phones, solar panels, and fertilisers to help feed the world's growing population.
The project consists of an underground mine, sustainable industrial processing and waste facilities as well as associated infrastructure. It will be capable of producing approximately 55kt of battery grade (>99.5%) lithium carbonate, as well as 160kt of boric acid (B2O3 units) and 255kt of sodium sulfate as by-products. It represents a significant investment for Serbia with both direct and indirect economic benefits and will become the country's second largest exporter. It will create highly skilled local jobs and procurement opportunities, while benefiting from our track record of innovation, including the shared knowledge of our Boron business in the US, a world leader in borates.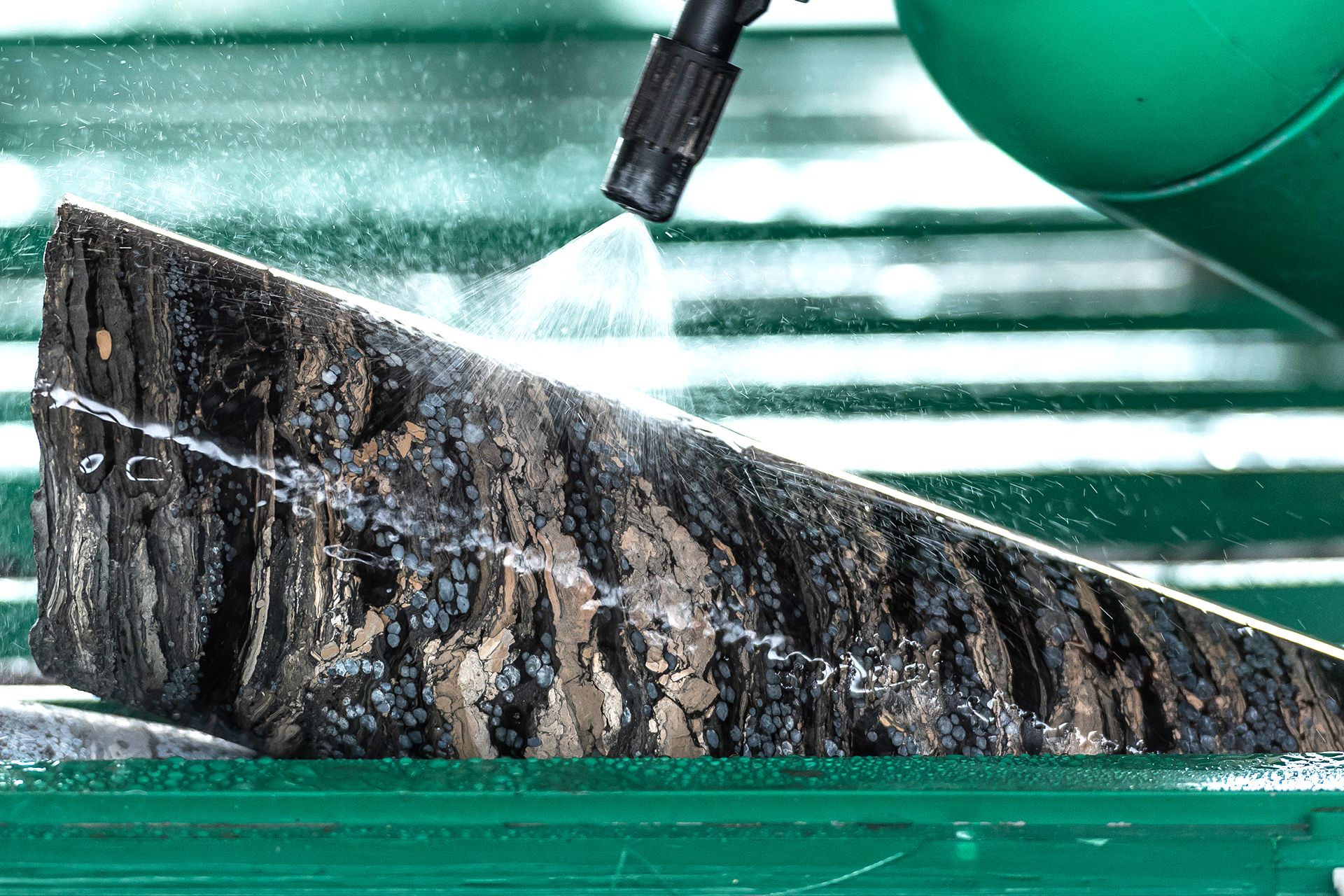 What's Next
In February 2020, we completed the detailed geological exploration of the jadarite deposit. In July, we approved an additional investment of almost $200 million to progress the next stage of development, the feasibility study, which is expected to be completed at the end of 2021. In December, we announced the maiden Ore Reserve and updated Mineral Resource at the project.
We are now focused on completing the detailed engineering, land acquisition, workforce and supply preparation for construction, permitting and early infrastructure development. At the same time, we continue to collaborate with leading Serbian and international experts in mining, processing, engineering and design, communities and environment to deepen our understanding of the project. Feasibility study is expected to complete at end of 2021 and if approved, construction of the facility would commence in early 2022 and take up to four years.
We are working hard to establish trusting and respectful relationships with Jadar communities, including landowners, the Government of the Republic of Serbia, and all other relevant stakeholders such as NGOs and civil society organisations. And we remain committed to optimising the economic and social benefits – and reducing any negative impacts – to these communities."
Marnie Finlayson, Managing Director Borates and Lithium
Myths & Facts About the Jadar Project
Myth: The mine will use 2,330 litres of water to produce just 1kg of product

Fact: Based on the Pre-Feasibility Study, the mine's average water demand is estimated to be 6-18 litres per second, which translates to about 1.3 litres of water per 1kg of product. As part of the Feasibility Study, we are developing a more advanced model of consumption, which considers the variability of mine water inflow and weather conditions (precipitation) in different years.

The Jadar project is being designed to maximise the reuse of process water in our operations and to minimise the total volume of water that needs to be treated. Any water not reused will be treated in a state-of-the-art wastewater facility to meet strict environmental standards before being released into the Jadar river.

Myth: Water will be drawn from the Drina river, jeopardizing local water supply

Fact: We will use water from three sources:

removing, treating and using water from the underground mine,
collecting surface runoff from the mining and process facilities (eg rainfall), and
extracting groundwater from alluvium deposited by the Drina river, near Lipnicki Sor. This area has been previously disturbed by gravel extraction and has little potential as a high-quality water source. Water will not be sourced directly from the Drina riverbed, and based on initial studies conducted no significant drop in groundwater levels is expected around the alluvial source itself.

The potential and possible location for the use of groundwater from the Drina River alluvium is still being investigated. We are currently undertaking fieldwork that will determine the quantity of groundwater that can be used without impacting the river, as well as well as any potential drawdown in the surrounding area. Any use of this area as a water source would be subject to necessary consents and permits, in accordance with the law.

Myth: The piezometers are leaking groundwater and impacting nearby crops

Fact: The piezometers – small plastic pipes with diameters of around 50-130mm – are fitted with protective caps to prevent groundwater leakage. Approximately 100 (80%) of the piezometers are installed in wells that do not have an inflow of pressurised water, and therefore groundwater will not flow to the surface naturally.

For the 25 pressurised wells, in the rare cases where there may be physical damage to the piezometers, for example through machinery damage or a malfunctioning cap, we would replace the equipment and recultivate the soil.

Myth: Wastewater from the mine will pollute the Jadar river

Fact: The mine's wastewater treatment plant will process water to Class II standard – the same quality as the Jadar river. The volume of water entering the Jadar river from the treatment plant will be relatively low compared with the river's overall flow: the Jadar river's flow rate is on average 300 times higher than the inflow from the Jadar wastewater plant, and five times higher during extremely low waters.

Myth: Hydrofluoric acid will emit gases that will pollute 1,000km2

Fact: Hydrofluoric acid will not be used.

Myth: Sulphur dioxide produced by the processing plant will "burn" forests within a 20km radius.

Fact: This will not happen. The properties of Jadarite, combined with technological innovation, mean that the ore will be processed at below 100ºC. Because sulphuric acid is stable below 100ºC, the process will not create sulphur dioxide. In addition, our processing plant will include technology, such as scrubbers, that remove gases creating during processing.

Myth: The underground mine will have poor working conditions

Fact: The safety of our colleagues and communities is our first priority, and we are committed to a zero-harm work environment.

The mine and processing operations are being designed to the highest industry standards and in compliance with Serbian and EU regulations. The operation will be run in line with Rio Tinto's health and safety standard and procedures, and employees will be trained and certified before they are allowed to work in the underground mine.

The mine will use the latest methods and the best available technology, to help protect the health and safety of our underground teams, including:

Ventilation: The underground mine design includes ventilation with both cooling and heating infrastructure, to moderate temperature variations and ensure optimal temperatures for working. It would be one of the world's only mines that uses this kind of system to maintain effective maximum temperature lower than international standard practice of 27-28 ºC "wet bulb" maximum temperature.
Electric vehicles: Almost all of the vehicles used in the underground mine will be powered by electricity. This not only reduces emissions but helps improve the air quality in the underground working environment.

Myth: The SPSPA was adopted without the knowledge of the local community

Fact: Spatial plans of special purpose areas (SPSPAs) guide the planning and development of projects and infrastructure such as Jadar and must adhere to strict guidelines and processes dictated by the Republic of Serbia's law on planning and construction of Republic of Serbia.

We presented the Jadar SPSPA for community consultation during a one-month period from November to December 2019. This included public presentations on December 11, 2019 in Loznica and Brezjak. We also delivered printed copies of the SPSPA to the local self-governments of Loznica and Krupanj, and these were made available to all interested citizens at our information centres.

Community members will have the opportunity to provide feedback on the proposed project through the Environmental Impact Assessment process, as well as regular community consultation activities held throughout the year.

Myth: We will employ low-skilled workforce for the Jadar project

Fact: We estimate approximately two-thirds of all jobs at Jadar will be highly skilled operator and maintainer roles, involving complex, technologically advanced equipment in either the underground mine or the processing facility.

In addition, we will also need:

Tradespeople such as electricians, welders and metal fabricators
Technical specialists in areas such as processing, metallurgy, electrical, mechanical, automation and geotechnical engineering; data science; hydrology; geology; surveying; accounting; human resources and asset management
Supervisors and leaders

We are working to maximise the benefits of the Jadar project for local people, including skills development and employment. We are currently developing employment and training plans, and investigating partnerships with secondary schools, universities and technical colleges.

Myth: Waste will be in liquid tailings form and may be prone to leaking

Fact: The processing plant will produce solid waste known as "filter cakes", not flotation tailings. The filter cakes are stacked in a lined, geotechnically engineered structure – these structures are strong enough to support the movement of a 40-tonne truck and look similar to road embankments. The surface is built and maintained at a slight angle to allow rainfall to naturally run off.

Myth: The waste generated over the life of mine will total several billion tonnes, surpassing any other mine in Europe

Fact: We estimate the mine will generate 57 million tons of waste over its life. As a comparison, the largest mine in the Balkans has about 150 million tons of deposited waste. All waste will be carefully managed in compliance with Serbian and EU regulations. We will have environmental scientists on-site, who will work closely with our process safety and plant engineers, water and waste management experts and others, to manage our systems and processes in order to protect environment and assure safe working and living surrounding for our business and host communities.

Myth: The waste contains high levels of toxic materials

Fact: The Jadar mine and processing facility will generate two types of waste:

Rock material removed to access the orebody

Industrial waste

Industrial waste includes a mix of minerals from the orebody and minerals created during processing. The industrial waste will be filtered and partially dried so that it can be stacked to form a stable landfill. Approximately 30% will be used to refill the underground mine once mining in an area is completed.

All waste will be carefully managed in line with local Serbian and European standards. We will undertake a range of measures, such as installing liners to prevent leaching, leak detection and groundwater monitoring, use of water trucks to minimise dust, landfill surface compaction, weather and dust emission monitoring, and progressive capping.

Waste classification is currently being undertaken by laboratories accredited by the Republic of Serbia. Once completed, we will communicate the waste classifications publicly.

Myth: Mining will cause massive subsidence and landslides of the surrounding hills

Fact: The mine design includes two key controls to minimise surface subsidence: backfilling – using material made from cement, rocks and minerals – and rock pillars. Based on the mine design, our modelling estimates surface subsidence would be below 20-30cm. No risk of landslide was identified during modelling.

Myth: The mine will cover 40km2 (160,000 hectares) of land

Fact: The Jadar mine and industrial complex is planned to occupy less than 400 hectares.

Myth: The mine will use huge amounts of power, and destabilise the local supply

Fact: Jadar's average annual power consumption will rank around the low to middle range among Serbia's industrial consumers. The mine's power will be supplied through the regional high-voltage network (EMS operator), while nearby communities' power is supplied through the local low-voltage grid (EPS operator). They are separate networks.

Myth: Thousands of people will be relocated due to the land needed for the mine

Fact: There are 52 permanently inhabited houses that would be relocated, and a further 293 landowners whose land will be impacted by the mine.

We understand and respect people's land rights and work hard to help to preserve the social harmony of resettled people. We have policies and processes in place to make sure their standard of living and livelihood is sustainably restored or improved over the long term.

Since the voluntary land acquisition programme began, we have followed an extensive process of consultation and engagement through face-to-face meetings and community information days. Importantly, our acquisition process considers local circumstances and pays particular attention to livelihoods impacts, vulnerable groups and transition support.

Every affected household will be supported in developing a tailored livelihood restoration plan, which can include:

Selective support for the replacement of agricultural land for those who experience difficulties in securing such land
Support for the modernisation of agricultural equipment.
Training and education to enhance employability;
Small business support, including prioritisation in project procurement processes

In addition, our programmes will also provide support to community level projects focusing on three key areas:

Agriculture
Local training institutions
Enhancing community infrastructure

Myth: The mine will be designed to withstand only a once in 100 years flood event

Fact: The mine infrastructure will be designed to withstand a once in 10,000 years flood event. This far exceeds design standards required by local law, which are based on a once in 500 years flood event.
Innovation
When developed, Jadar will be a modern industrial operation, including a digitally networked underground mine, monitored in real-time from a centralised operations centre. We also plan to minimise carbon emissions and energy consumption by using a fleet of almost entirely electric vehicles in the underground mine.
After performing around 2,000 chemical tests, our team of Serbian and international experts developed a new processing technology for Jadar's three final products: boric acid, battery grade lithium carbonate and sodium sulphate. This technology was successfully proven at a purpose-built pilot plant at our research centre in Melbourne, Australia, using drilled core samples from the Jadar ore body. We plan to relocate this plant to Serbia in 2021 so that it is available for further process development and to provide training opportunities for the next generation of Serbian processing and chemical engineers.
We expect to produce battery grade lithium carbonate that meets the strictest quality assurance standards required by the electric vehicle industry – making the most of Jadar's position on the doorstep of the European Union, one of the fastest growing electric vehicle markets in the world.
Environment
We know that our work, by its very nature, impacts the environment, and we seek to minimise and mitigate any adverse impacts from our operations throughout the full mining cycle – exploration to closure. To do this, we work closely with our host communities, regulators and other stakeholders to map, plan and manage potential impacts in a responsible way.
At Jadar, we have already conducted 12 environmental studies and more than 23,000 analyses of soil, water, air and noise. These will help develop the Environmental Impact Assessment Studies (EIA), allowing us to build a comprehensive picture of the environment before mining begins, predict the impacts, including cumulative impacts of our future operations and define measures to minimise them. We are in the phase of collecting and providing all the necessary information for the preparation of the Environmental Impact Assessment, which also contains additional information on environmental impacts, to be appropriately identified and managed as part of the Feasibility Study. Informed by public engagement and community consultation, we anticipate this study to be complete in Q2 2021.
We are also setting up a local Committee for Environmental Protection where the community can get involved, raise concerns and ask questions – both of which we will address clearly and transparently.
Responsible Waste Management
The Jadar mine and processing facility will generate two types of waste: rock material from the underground mine – from which jadarite cannot be extracted – and industrial waste produced when processing jadarite.
Both types of waste will be mixed into a singular solid mass called filter cake, similar in structure to the original rock material. We plan to use approximately 20% of filter cake as backfill for the underground mine. The remaining filter cake will be transported to a carefully managed waste storage area. The location of this area is still under consideration.
The waste storage area will include a state-of-the-art system for monitoring the air, water and soil quality, to ensure that we minimise and manage potential impacts to the environment. And we will progressively rehabilitate the land in this area.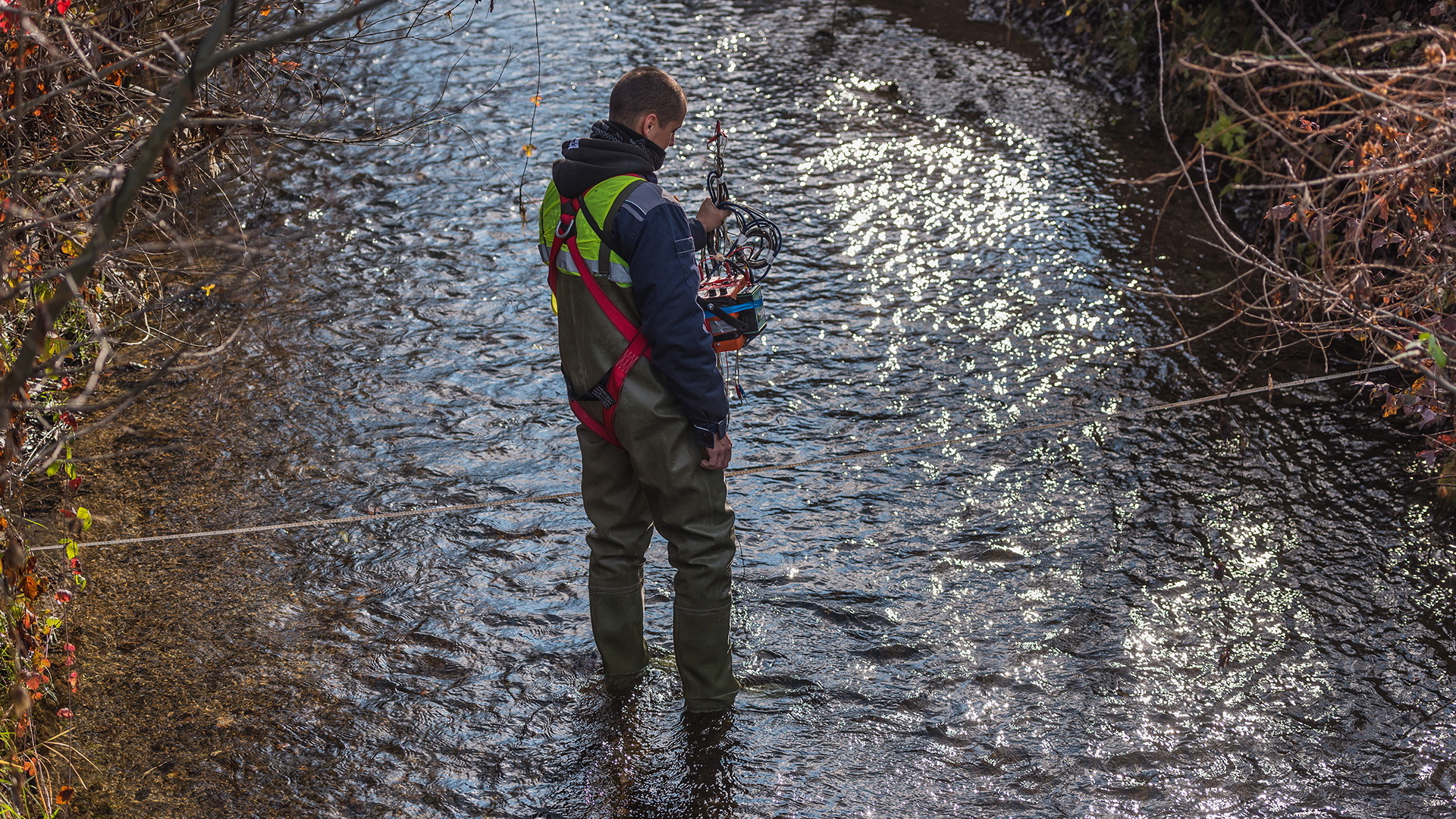 Jadar Communities
The support of the Jadar local communities and government has been – and will remain – fundamental to our ability to develop the project. We want to develop strong, trusting and lasting relationships with these communities and this means initiating and maintaining dialogue, and seeking to ensure that all stakeholders understand the project and its potential impacts.
We have dedicated channels of communication, such as open day events where anyone interested can talk to our experts, ask questions and learn about the potential environmental impacts of the Jadar project. This regular engagement is helping us understand community priorities, concerns and expectations. And it informs our environmental experts' knowledge, so they can consider adjustments in the plans for the future mine, processing plant and associated infrastructure.
So far, we have held 19 events about the environment, air and water quality, noise pollution, biodiversity, spatial planning, cultural heritage, property and legal affairs and opportunities for local suppliers. More than 450 people – including 220 students from Loznica schools – have attended these events to date, and we will continue to hold such events regularly.
We also plan to establish a Committee for Environmental Protection to ensure that every voice is heard. We have begun engaging with the community, invited all interested parties to get involved and asked them to name other members and experts they would like to see included. Our aim is to create a forum in which everyone can raise concerns and ask questions – and help ensure that we address both with clarity and transparency.
Donations and Sponsorships
Our local community donations and sponsorship programme began in 2019. To date, we have donated almost €70,000 to support local initiatives in education, health and safety and environment. This includes our COVID-19 response and recovery support donations:
In 2019, we established the Local Roads Committee to help us manage the use and maintenance of local roads by our employees and the local community – to ensure we can all share the roads safely and efficiently. The Committee is made up of members of the local community, Public Enterprise Loznica Razvoj – the municipality department responsible for road maintenance – and a Rio Tinto road engineer.
Recognising that local agriculture is essential to the lives and livelihoods of the community, we joined Poljosavet, a local agricultural advisory company, to support over 400 farmers through one day events, household visits and phone consultations. This initiative is supported by the Loznica-based Regional Development Agency (RDA), the City of Loznica and the Brezjak Community office.
Information on how to apply for funding is available at the Rio Tinto Information Centres in Loznica and Brezjak.
Land Acquisition
We are conducting land acquisition in line with Serbian law and global best practices, as well as Performance Standard 5 of the International Finance Corporation (World Bank Group) and our own internal standards.
We recognise that land acquisition is a sensitive and important topic and we are committed to ensuring this is done in a transparent, sensitive and fair manner. We have a dedicated team in regular dialogue with the local landowners and communities, supported by a team of certified land and asset valuators with Serbian and international experience.
We are conducting the land acquisition programme with all landowners through negotiated agreements, and we will continue to have open and transparent relationships with all interested landowners. The way that compensation is calculated has been explained in detail to landowners. In sum, we will cover the following costs:
Value of replacing the land and assets at the cost of a full replacement
Replacement value for buildings, such as homes and farming infrastructure, at the cost of a full replacement
Residential allowance for landowners needing to relocate
Additional payment for landowners moving early
Property transfer tax, transactions costs, such as notary and public register fees
We will also provide:
Expert legal support to landowners needing to solve property issues related to their land
Legal support for landowners to secure tenure and ownership documentation for land purchases
Finding an alternative home and agriculture land
Our goal is to ensure that both sides benefit from the acquisition process and that landowners have the same or better quality of life and work compared to the one they had before the move. In accordance with international standards, we are committed to supporting the process of restoring or improving the source of income for people whose lives may be affected by land purchases. Plans to restore the source of income will be prepared together with the households affected, encouraging them to actively participate in the process of defining the plan and to meet the needs of their household and local community.
Loznica
4 Gimnazijska Street
15300 Loznica
Serbia
T +381 15 872 834
Brezjak
9 Stevana Sindjelica Street
15309 Brezjak
Serbia
T +381 15 610 223
2004
Pronađeno ležište "Jadar"
90%
angažovanih kadrova je iz Srbije
$450 miliona
investirano u razvoj projekta
700 i više
radnih mesta u dugoročnom periodu
2,000 i više
radnih mesta tokom faze izgradnje
,,Jadar'' je rudno ležište sa potencijalom da Srbiju učini značajnim svetskim proizvođačem litijuma i bora.
Ležište "Jadar", kao i sam mineral jadarit, natrijsko litijski hidratisani borosilikat, otkriveni su 2004. i nazvani po reci Jadar. Ležište "Jadar" je jedinstveno ležište litijuma i bora svetske klase, i nalazi se nedaleko od grada Loznice u zapadnoj Srbiji, na samom pragu Evropske unije, koja je najbrže rastuće tržište vozila na električni pogon u svetu. Ovo ležište karakteriše visoka koncentracija minerala i dug životni vek, sa potencijalom za proizvodnju litijum-karbonata, kvaliteta pogodnog za litijumske baterije, i mogućnošću da decenijama u lancu vrednosti električnih vozila obezbeđuje proizvode na bazi litijuma. Ovaj projekat će pored litijum-karbonata proizvoditi i bornu kiselinu u prahu, koja je ključna sirovina za proizvodnju stakla najvišeg kvaliteta i veštačkog đubriva, i ti proizvodi će biti integrisani i predstavljati dopunu već uspostavljenoj poziciji Rio Tinta na ovom tržištu. Na osnovu obima proizvodnje i sadržaja Li i B ležište "Jadar" će obezbediti proizvodne aktivnosti dugog životnog veka u prvom kvartilu operativnih troškova za oba proizvoda.
Kao najznačajniji hemijski element koji se koristi u baterijama za vozila na električni pogon i skladištenje električne energije, litijum će imati presudno važnu ulogu u prelasku na privredu sa niskim nivoom emisije ugljen-dioksida. Bor je sastavni deo mnogih proizvoda koje koristimo u domaćinstvu, kao što su deterdženti i kozmetički preparati, staklena vuna za izolaciju, solarni paneli i staklo za mobilne telefone i veštačka đubriva koja uvećavaju prinose narastajućoj populaciji.
Projekat "Jadar" obuhvata rudnik sa podzemnom eksploatacijom, fabriku za održivu industrijsku preradu rude i odlaganje industrijskog otpada, kao i prateću infrastrukturu. Proizvodni kapacitet fabrike biće oko 55kt litijum-karbonata sa čistoćom koja je pogodna za proizvodnju baterija (>99,5%), kao i 160kt borne kiseline (B2O3), te 255kt natrijum-sulfata kao sporednog proizvoda. "Jadar" predstavlja značajnu investiciju za Srbiju sa direktnim i indirektnim privrednim dobrobitima, i postaće drugi po veličini izvoznik u zemlji. U okviru projekta biće otvorena radna mesta za visoko kvalifikovane kadrove i stvaranje poslovnih prilika za dobavljače, a istovremeno će omogućiti pogodnosti našeg dokazanog iskustva u oblasti inovacija, uključujući saradnju i razmenu znanja s našom kompanijom za proizvodnju bora u SAD (Boron), koja je svetski lider u proizvodnji borata.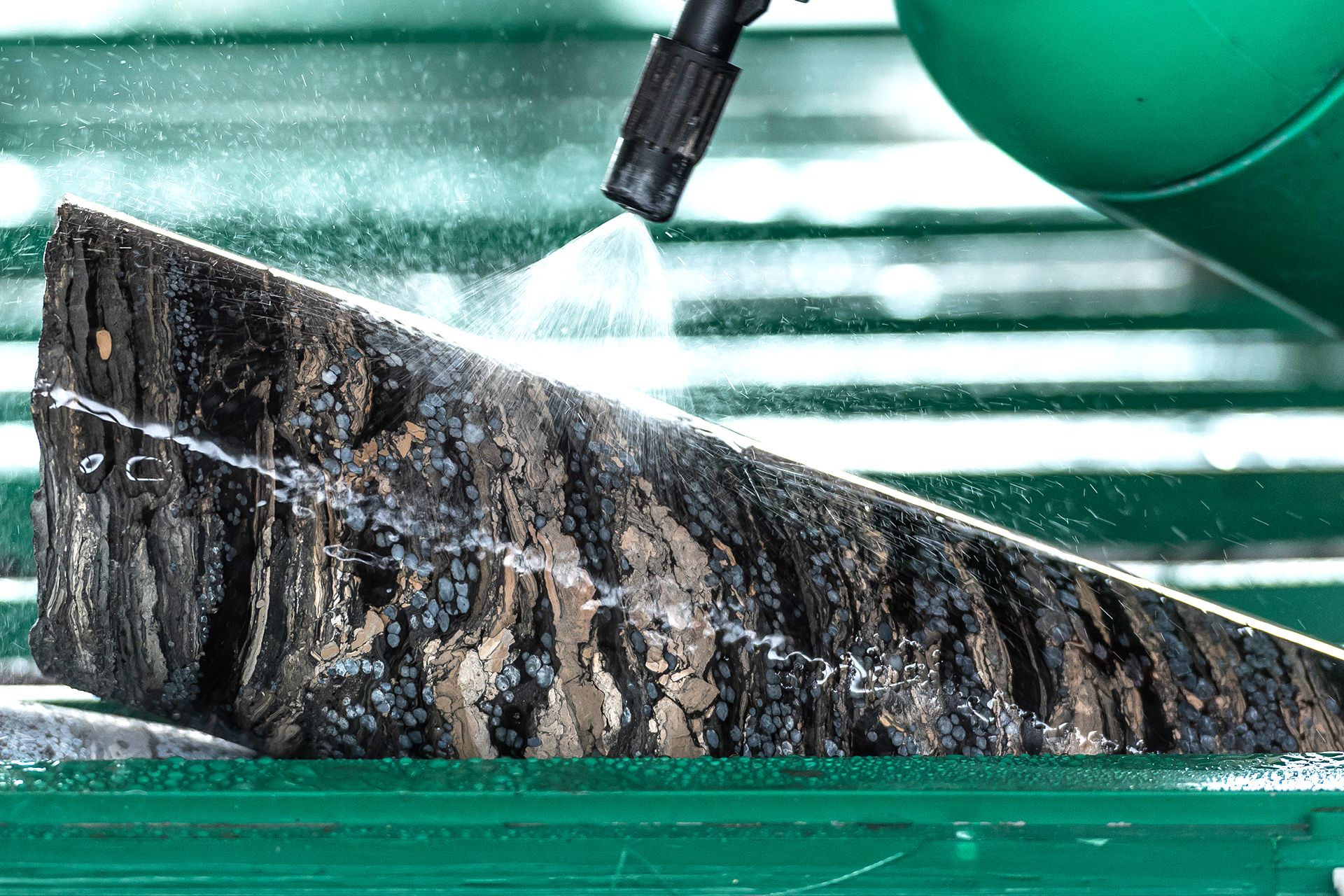 Naredne aktivnosti
U februaru 2020. smo završili detaljna geološka istraživanja ležišta jadarita. U julu smo odobrili dodatnu investiciju od gotovo 200 miliona USD za prelazak u narednu fazu razvoja, izradu Studije izvodljivosti, za koju se očekuje da bude završena krajem 2021. U decembru smo objavili prvu procenu rudnih rezervi i ažurirali procenu mineralnih resursa za projekat "Jadar".
Sada smo fokusirani na završetak detaljnih inženjerskih rešenja, kupovinu zemljišta, angažovanje radne snage, pripremu nabavke za fazu izgradnje, pribavljanje dozvola i početni razvoj infrastrukture. Istovremeno, nastavljamo da sarađujemo sa vodećim stručnjacima iz Srbije i sveta iz oblasti rudarstva, prerade rude, inženjeringa i projektovanja, kao i sa lokalnim zajednicama i okruženjem kako bismo produbili znanja koja posedujemo o projektu. Ukoliko dobijemo neophodna odobrenja, očekuje se da se Studija izvodljivosti završi krajem 2021, nakon toga sledi faza izgradnje početkom 2022. koja će okvirno trajati četiri godine.
"Posvećeno radimo na uspostavljanju odnosa poverenja i poštovanja sa zajednicama na projektu "Jadar", uključujući vlasnike zemljišta, Vladu Republike Srbije ali i sve druge relevante zainteresovane strane, kao što su nevladine organizacije i organizacije civilnog društva. Osim toga, nastavićemo da posvećeno radimo na optimizaciji ekonomskih i društvenih dobrobiti – i na smanjenju svih negativnih uticaja – za te zajednice."
Marnie Finlayson, Generalna direktorka Borati i litijum
Inovacije
Kada bude bio razvijen, "Jadar" će biti moderno industrijsko postrojenje, koje uključuje digitalno umrežen podzemni rudnik, u kome se aktivnosti prate u realnom vremenu iz centralizovanog operativnog centra. Planiramo da svedemo emisiju ugljen-dioksida i potrošnju energenata na minimum tako što ćemo u podzemnom rudniku koristiti flotu vozila i mašina koja će gotovo u potpunosti biti na električni pogon.
Nakon sprovođenja oko 2.000 hemijskih testova, naš tim stručnjaka iz Srbije i drugih zemalja je razvio novu tehnologiju prerade za tri krajnja proizvoda industrijskog postrojenja "Jadar" bornu kiselinu, litijum-karbonat i natrijum-sulfat. U pilot postrojenju posebne namene u našem istraživačkom centru u Melburnu u Australiji je dokazana tehnologija prerade, tako što smo koristili uzorke nabušenog jezgra iz rudnog tela ležišta "Jadar". Planiramo da ovaj pogon preselimo u Srbiju da bismo u njemu dalje radili na razvijanju ovog procesa i obezbedili prilike za obuku za narednu generaciju inženjera tehnologije i hemije u Srbiji.
Očekujemo da ćemo proizvoditi litijum- karbonat pogodan za litijumske baterije, koji zadovoljava najstrože standarde kvaliteta industrije vozila na električni pogon – i koristeći prednost same lokacije industrijskog kompleksa "Jadar" koji se nalazi na pragu Evropske unije, koja je među tržištima vozila na električni pogon najbrže rastuće tržište u svetu.
Životna sredina
Svesni smo da naše aktivnosti po samoj svojoj prirodi imaju uticaj na životnu sredinu, i nastojimo da sve negativne uticaje naših aktivnosti svedemo na minimum i da ih ublažimo tokom celokupnog životnog veka eksploatacije – od istraživanja do zatvaranja rudnika i postrojenja uvođenjem adekvantinh tehničko-tehnoloških mera. Da bismo to postigli, blisko sarađujemo sa zajednicama koje su naši domaćini, sa zakonodavcima i drugim zainteresovanim stranama kako bismo sagledali, planirali i upravljali potencijalnim uticajima na odgovoran način.
U okviru projekta ,,Jadar'' smo već sproveli 12 studija u cilju procene uticaja na životnu sredinu i analizirali više od 23.000 parametara zemljišta, voda, vazduha i buke. To će nam sve pomoći da razvijemo Studije procene uticaja na životnu sredinu, koje će nam omogućiti da dobijemo sveobuhvatnu sliku o životnoj sredini pre početka eksploatacije rude, da predvidimo uticaje, uključujući kumulativne uticaje naših budućih aktivnosti, i da definišemo mere kojima ćemo te uticaje svesti na minimum. U fazi smo prikupljanja i obezbeđivanja svih potrebnih informacija za izradu Procene uticaja na životnu sredinu koja je deo dokumentacije Studije izvodljivosti, a koja sadrži dodatne informacije o uticajima na životnu sredinu, gde su uticaji na odgovarajući način prepoznati, kao i rešenja kako da se tim uticajima odgovorno upravlja. Uključujući vreme potrebno za angažovanje javnosti i konsultacije sa lokalnom zajednicom, očekujemo da Studija bude finalizovana u drugom kvartalu 2021. godine.
Mi osim toga uspostavljamo lokalni Odbor za zaštitu životne sredine u okviru koga će lokalna zajednica moći da se uključi, da govori o temama koje ih brinu i da postavlja pitanja – a mi ćemo se i jednim i drugim aspektom baviti na jasan i transparentan način.
Odgovorno upravljanje otpadom
Rudnik i fabrika za prepradu rude "Jadar" će stvarati dve vrste otpada: stenski materijal iz podzemnog rudnika – koji ne sadrži jadarit – i industrijski otpad koji nastaje tokom procesa obrade jadarita.
Ove dve vrste otpada će se mešati u jedinstvenu čvrstu masu koja se naziva filter pogača, koja je po svojoj strukturi slična izvornom stenskom materijalu. Planiramo da iskoristimo oko 20% otpada koji se javlja u procesu pripreme mineralnih sirovinaza zapunu podzemnog rudnika. Svu preostalu količinu filter pogača ćemo transportovati do zone u kojoj će se pažljivo upravljati odlaganjem otpada. Još se razmatra na kojoj lokaciji će tačno biti izgrađena deponija industrijskog otpada.
Zona za odlaganje otpada će uključivati najsavremenije mere za smanjenje uticaja na životnu sredinu kao i najmoderniji sistem za praćenje kvaliteta vazduha, voda i zemljišta, kako bi se obezbedilo da potencijalne uticaje na životnu sredinu svedemo na minimum i da njima odgovorno upravljamo. Osim toga, mi ćemo vršiti stalnu rekultivaciju deponije.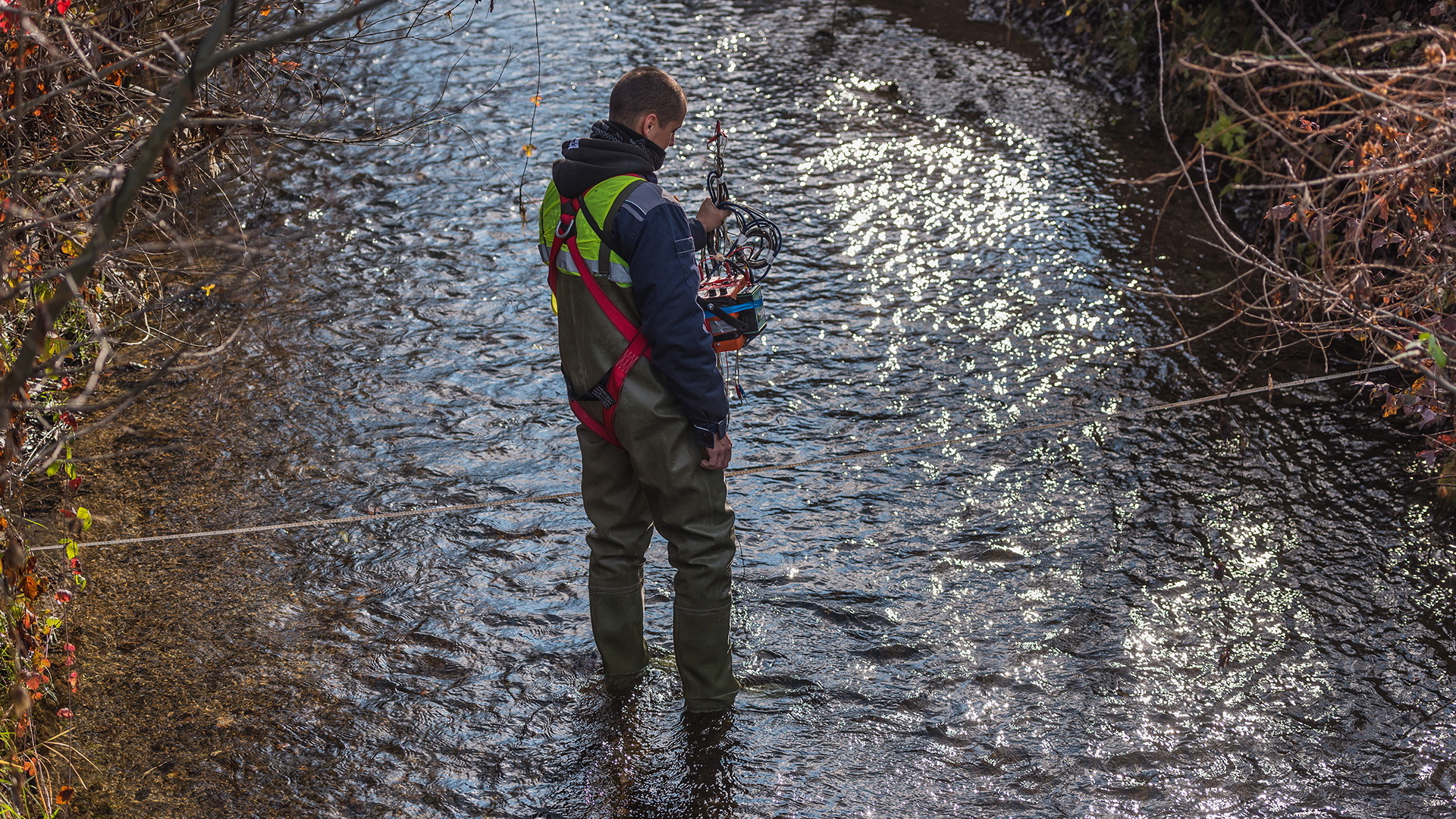 Lokalne zajednice u dolini Jadra
Podrška lokalnih zajednica u dolini Jadra i državnih institucija je do sada bila – i ostaće – od presudnog značaja za razvoj projekta. Mi želimo da razvijemo čvrste i trajne odnose poverenja sa ovim zajednicama, a to znači otpočinjanje i održavanje dijaloga, i nastojanje da se obezbedi da sve zainteresovane strane razumeju projekat i njegove potencijalne uticaje.

Imamo uspostavljene kanale komunikacije, kao što su događaji ,,Otvorena vrata'', tokom kojih svi zainteresovani građani mogu da razgovaraju sa našim stručnjacima, da postavljaju pitanja i da se informišu o potencijalnim uticajima projekta "Jadar" na životnu sredinu. Ovakvo redovno angažovanje nam pomaže da razumemo šta su prioriteti lokalne zajednice, šta ih brine i kakva su im očekivanja. Ono takođe služi kao izvor informacija za naše stručnjake za zaštitu životne sredine, na osnovu kojih oni mogu razmatrati prilagođavanja planova za budući rudnik, fabriku za preradu rude i sa njima povezanu infrastrukturu.
Do sada smo održali 19 događaja o kvalitetu životne sredine, vazduha i voda, buke, biodiverzitetu, prostornom planiranju, kulturnom nasleđu, imovinskim i pravnim pitanjima i poslovnim prilikama za lokalne dobavljače. Više od 450 ljudi – uključujući 220 učenika iz lozničkih škola – je prisustvovalo ovim događajima do danas, a mi ćemo nastaviti da redovno organizujemo ovakve događaje.

Osim toga planiramo i da osnujemo Odbor za zaštitu životne sredine kako bismo obezbedili da se svaki glas čuje. Počeli smo da razgovaramo sa lokalnom zajednicom, pozvali smo sve zainteresovane strane da se uključe i zamolili smo ih da navedu i druge članove i stručnjake za koje oni smatraju da bi trebalo da budu uključeni u ove aktivnosti. Naš cilj je da stvorimo forum u kome će svako moći da govori o onome što ga brine i da postavlja pitanja – i da na taj način pomognemo da se obezbedi da se na pitanja odgovara jasno i transparentno.
Donacije i sponzorstva
Realizacija našeg programa donacija i sponzorstava za lokalnu zajednicu započela je 2019. godine. Do danas smo kroz donacije pružili gotovo 70.000 EUR kao podršku lokalnim zajednicama u oblastima obrazovanja, zaštite zdravlja i bezbednosti i životne sredine. To uključuje i naše donacije usmerene na odgovor na pandemiju virusa COVID-19 i za podršku za oporavak od pandemije:
20.000 EUR Crvenom krstu u Beogradu i 20.000 EUR Crvenom krstu u Loznici za osnovne životne namirnice i sredstva za higijenu za najugroženije građane u ovim gradovima;
donacija ukupne vrednosti od 10.000 EUR od naše kompanije i zaposlenih za UNICEF u Srbiji, kao deo volonterske inicijative Doniraj i udvostruči, za koju je doprinos dalo više od polovine zaposlenih na projektu "Jadar".
Tokom 2019. godine smo uspostavili Odbor za lokalne puteve koji nam pruža model tehničke saradnje sa lokalnim partnerima za procenu stanja lokalnih puteva koje koriste kompanija i lokalna zajednica kao i izradu odgovarajućih tehničkih preporuka za popravke radi održavanja kvaliteta i sigurnosti puteva.

Mi razumemo da je lokalna poljoprivreda od suštinske važnosti za živote i izvore prihoda ove zajednice, i zbog toga smo se pridružili Poljosavetu, lokalnoj kompaniji za savetodavne usluge u oblasti poljoprivrede, da bismo podržali više od 400 poljoprivrednika kroz jednodnevne događaje, posete domaćinstvima i konsultacije putem telefona. Ovu inicijativu su podržali Regionalna razvojna agencija sa sedištem u Loznici (RRA), Grad Loznica i mesna zajednica Brezjak.

Informacije o načinima podnošenja zahteva za donacije su dostupne u Informativnim centrima kompanije Rio Tinto u Loznici i u Brezjaku.
Kupovina zemljišta
Kupovinu zemljišta sprovodimo u skladu sa zakonima Republike Srbije i najboljim praksama u svetu, kao i u skladu sa Standardom učinka 5 Međunarodne finansijske korporacije (Grupe Svetske banke) i našim internim kompanijskim standardima.

Razumemo da je kupovina zemljišta osetljivo i važno pitanje i posvećeno radimo na tome da obezbedimo da to bude obavljeno na transparentan, uviđavan i pošten način. Imamo tim koji je posebno angažovan na ovom pitanju koji učestvuje u redovnim razgovorima sa lokalnim vlasnicima zemljišta i lokalnim zajednicama, uz podršku tima sertifikovanih procenitelja za zemljište i nepokretnu imovinu sa radnim iskustvom u ovoj oblasti u Srbiji i drugim zemljama.

Sprovodimo program kupovine zemljišta sa svim vlasnicima zemljišta kroz dogovorene sporazume, i nastavićemo da održavamo otvorene i transparentne odnose sa svim zainteresovanim vlasnicima zemljišta. Način na koji se obračunava naknada je detaljno objašnjen vlasnicima zemljišta. Ukratko, mi ćemo pokriti sledeće troškove:
vrednosti zamene zemljišta i druge nepokretne imovine po punoj zamenskoj ceni,
zamensku vrednost objekata, kao što su stambeni objekti i poljoprivredna infrastruktura, po punoj zamenskoj ceni,
dodatnu naknadu za troškove selidbe za vlasnike zemljišta koji treba da se presele,
dodatne naknade za vlasnike zemljišta koji se presele u kraćem vremenskom periodu,
poreza za prenos nekretnina, troškove transakcija, kao što su naknade za javne beležnike i upis u registre nepokretnosti.
Mi osim toga pružamo:
stručnu pravnu podršku vlasnicima zemljišta koji treba da reše imovinska pitanja vezana za svoju zemlju,
pravnu podršku za vlasnike zemljišta, kako bi se uspešno sprovela kupovina druge nepokretnosti i kako bi vlasnici imali dodatnu sigurnost da kupuju drugu nepokretnost sa potvrđenim vlasničkim statusom,
pronalaženje alternativnog poljoprivrednog zemljišta i stambenih objekata.
Naš cilj je da obezbedimo da obe strane ostvare koristi od procesa kupovine zemljišta i da vlasnici zemljišta imaju isti ili bolji kvalitet života i rada u poređenju sa onim pre selidbe. U skladu sa međunarodnim standardima, posvećeno radimo na tome da podržimo proces ponovnog uspostavljanja ili unapređenja izvora prihoda za ljude na čije živote može uticati kupovina zemljišta. Planovi za ponovno uspostavljanje izvora prihoda će biti pripremljeni zajedno sa domaćinstvima na koje ovaj proces utiče, čime ćemo ih podstaći da aktivno učestvuju u procesu definisanja ovog plana i da zadovolje potrebe svojih domaćinstava i lokalne zajednice.
Loznica
Gimnazijska ulica br. 4
15300 Loznica
Srbija
T +381 15 872 834
Brezjak
Ulica Stevana Sinđjelića br. 9
15309 Brezjak
Srbija
T +381 15 610 223