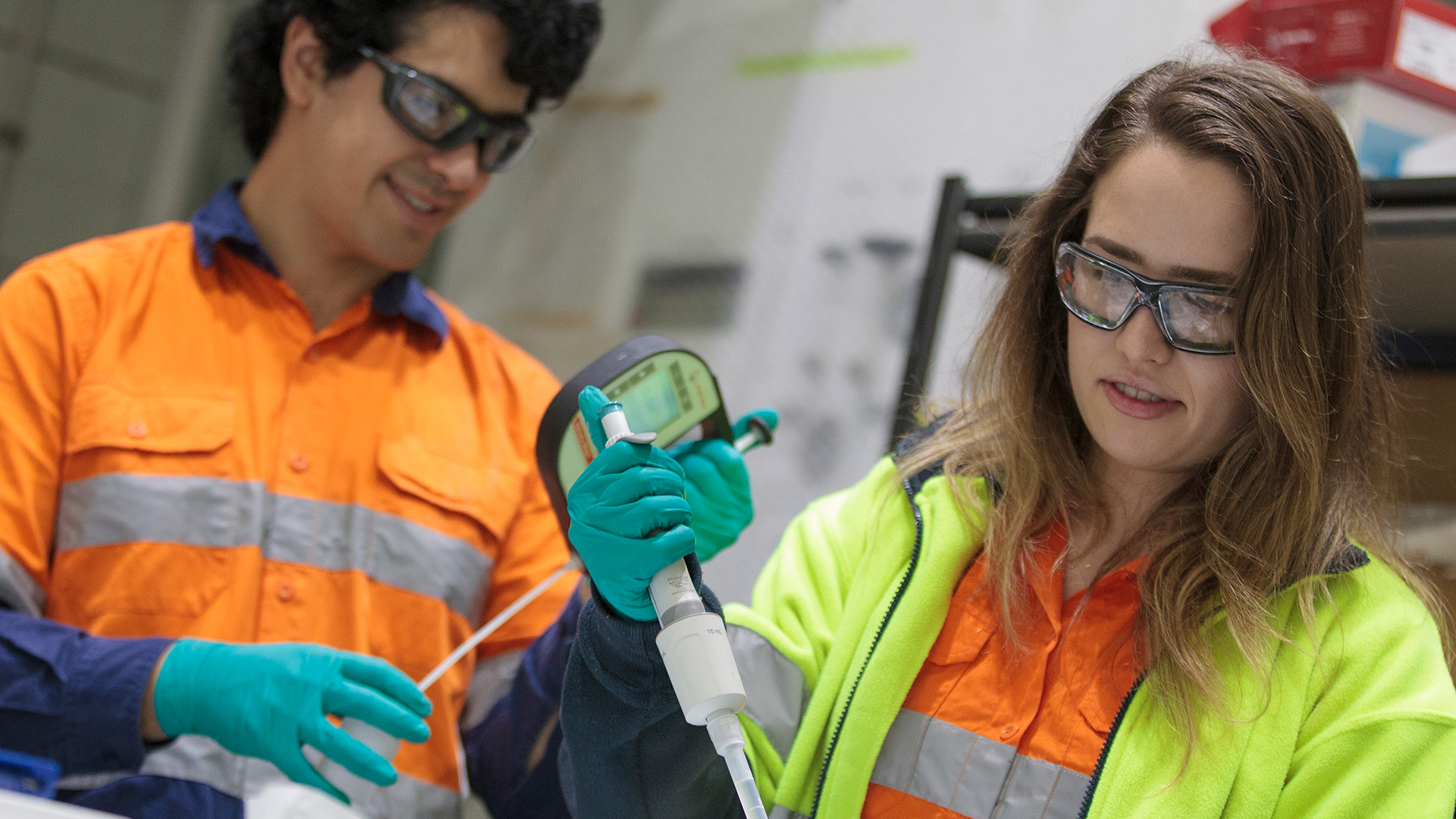 Jadar
SERBIA
The Jadar project in Serbia is one of the world's largest greenfield lithium projects. The scale and high-grade nature of the Jadar deposit provides the potential for a mine to supply lithium into the electric vehicle value chain for decades.
More

The proposed development will include an underground mine with associated infrastructure and equipment, including electric haul trucks, as well as a beneficiation chemical processing plant to produce battery-grade lithium carbonate.

The Board committed US$2.4 billion of funding in July 2021, subject to receiving all relevant approvals, permits and licences. In January 2022, the Government of Serbia cancelled the Spatial Plan for the Jadar project and required all related permits to be revoked. We are disappointed by this announcement and are committed to exploring all options and are reviewing the legal basis of the decision and the implications for our activities and people in Serbia.
Oyu Tolgoi Underground
Khanbogd, Mongolia
The Oyu Tolgoi copper mine in Mongolia is a world-class open pit mine and underground project. More than 80% of Oyu Tolgoi's total value lies deep underground. We are building an underground mine complex, that will use block-caving mining techniques to extract the ore and transport it to the surface.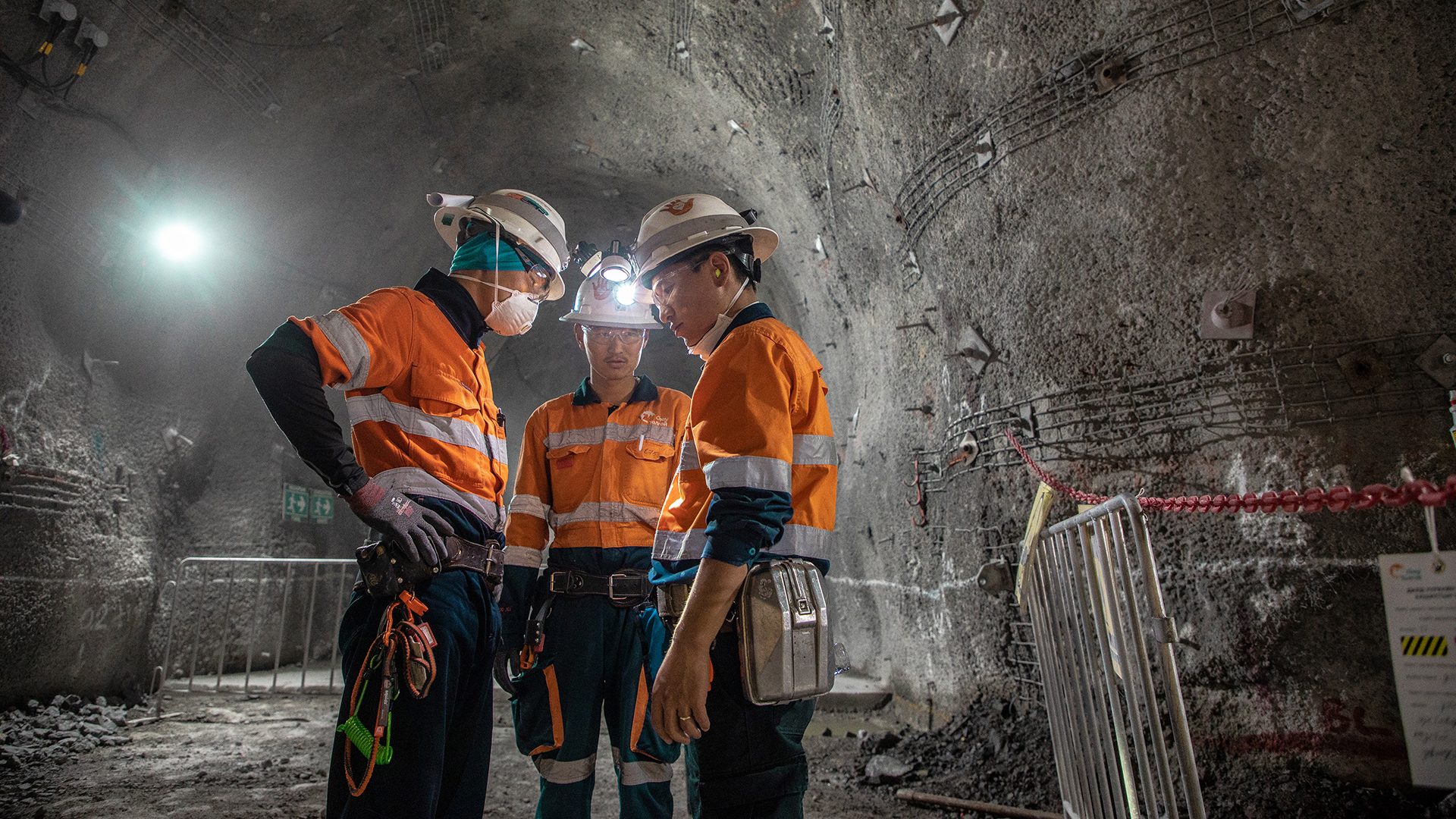 More

In January 2022, the Oyu Tolgoi Board approved the beginning of underground mining operations, with sustainable underground production expected in the first half of 2023.

At peak production, Oyu Tolgoi is expected to operate in the first quartile of the copper cash cost curve1. Oyu Tolgoi is expected to produce around 500,000 tonnes of copper per year on average from 2028 to 2036 from the open pit and underground, and an average of around 350,000 tonnes for a further five years2, compared to 163,000 tonnes in 20213.

By 2030, Oyu Tolgoi is expected to be among the five largest copper mines in the world. It is a complex greenfield project comprising an underground block cave mine and copper concentrator as well as an open pit mine which has been successfully operating for almost ten years. It is one of the most modern, safe, sustainable and water-efficient operations globally, with a workforce which is more than 96% Mongolian. Since 2010, Oyu Tolgoi has spent $4.1 billion on national procurement, with total in-country spend of $13.4 billion, inclusive of taxes and salaries during the same period.

The capital forecast for the project is $6.925 billion, including $175 million of known COVID-19 impacts to the end of 20214. Forecasted remaining underground capital expenditure is approximately $1.8 billion.

In the fourth quarter of 2021, site accommodation and staffing levels improved to between 60% and 70% of planned requirements. The project has achieved the conveyor to surface decline breakthrough and completed construction of Materials Handling System 1 with commissioning expected to be completed in the coming weeks.

In December 2021, the updated Resources and Reserves were registered in Mongolia in accordance with Mongolian regulations and approval from Mongolian authorities of the 2022 Annual Mine Plan was received. The updated Feasibility Study (OTFS20) has been submitted to the relevant governmental agencies of Mongolia.

---

1 Wood Mackenzie copper equivalent cash cost curve (Q4 2021)

2 The 500ktpa target (stated as recovered metal) for the Oyu Tolgoi underground and open pit mines is underpinned 17 per cent by Proved Ore Reserves and 83 per cent by Probable Ore Reserves for the years 2028-2036. The 350kpa production target for the following 5 years is underpinned 18 per cent by Proved Ore Reserves and 82 per cent by Probable Ore Reserves. These production targets have been scheduled from current mine designs by Competent Persons in accordance with the requirements of the Australasian Code for Reporting of Exploration Results, Minerals Resources and Ore Reserves, 2012 Edition (the JORC code).

3 Rio Tinto Annual Results, published 23 February 2022.

4 These estimates exclude any impacts of delays to work schedules caused by restricted approved budgets over the second half of 2021. This impact, and the impact of any ongoing COVID impacts will be assessed following the commencement of underground operations with further updates provided to the market in due course. Panels 1 and 2 studies will be ongoing throughout 2022. Further study work is also underway to assess the extraction methodology and ultimate recovery of the Panel 0 recoverable pillars.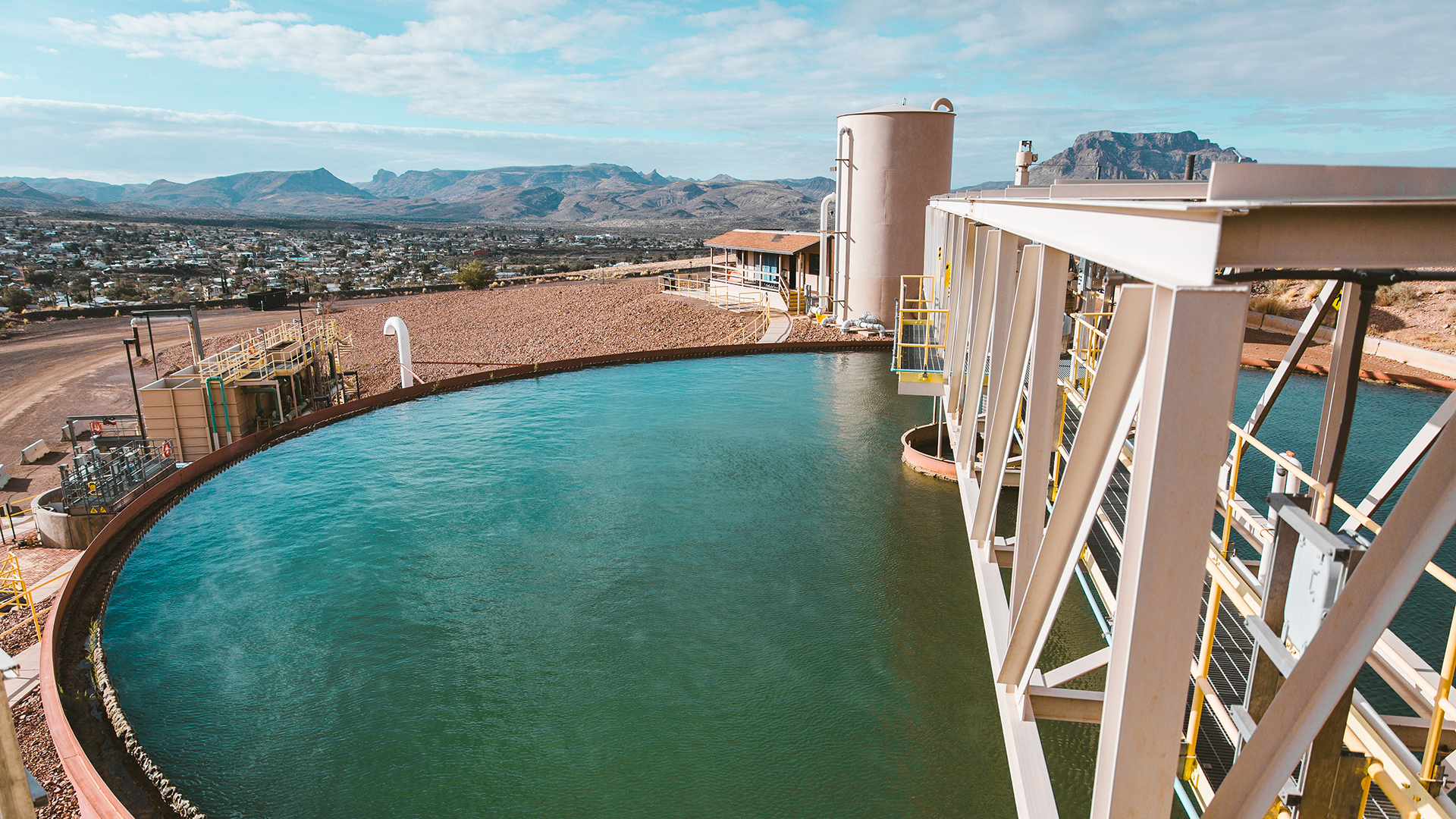 Resolution
ARIZONA, US
The Resolution Copper project is a proposed underground copper mine in the Copper Triangle, approximately 60 miles east of Phoenix, Arizona, in the western United States.
More

Resolution has the potential to supply up to 25% of US copper demand, and create several thousand direct and indirect jobs, with an economic value of approximately $1 billion annually over the estimated mine life.

Resolution Copper will rely on a technique called caving to extract the deposit that lies more than 2,000 metres deep. This technique uses gravity to help extract the ore and is the most viable way to recover the resource.

The shaft 9 rehabilitation and sinking project was completed in November 2020, four months ahead of schedule and within budget.

On 1 March 2021 the US Forest Service was directed to withdraw the Notice of Availability and rescind the Final Environmental Impact Statement (FEIS) and draft Record of Decision that were previously published on 15 January 2021. We are continuing to assist the US Forest Service with its review of the FEIS and draft Record of Decision. Mine studies continue to progress in parallel. We recognise the historical connection that each of the 11 consulting Native American Tribes has with the land. We acknowledge the significance of these connections, which have endured over centuries. We strive to build constructive relationships with each Tribe based on mutual respect, meaningful engagement, trust, mutual understanding and mutual benefit. We are committed to ongoing stakeholder engagement in our effort to seek consent to progress the project consistent with the International Council on Mining and Metals (ICMM) Statement on Indigenous Peoples and Mining.
Rincon
SALTA PROVINCE, ARGENTINA
Rincon is a large, undeveloped, lithium brine project located in the heart of the lithium triangle in the Salta Province of Argentina, an emerging hub for greenfield projects.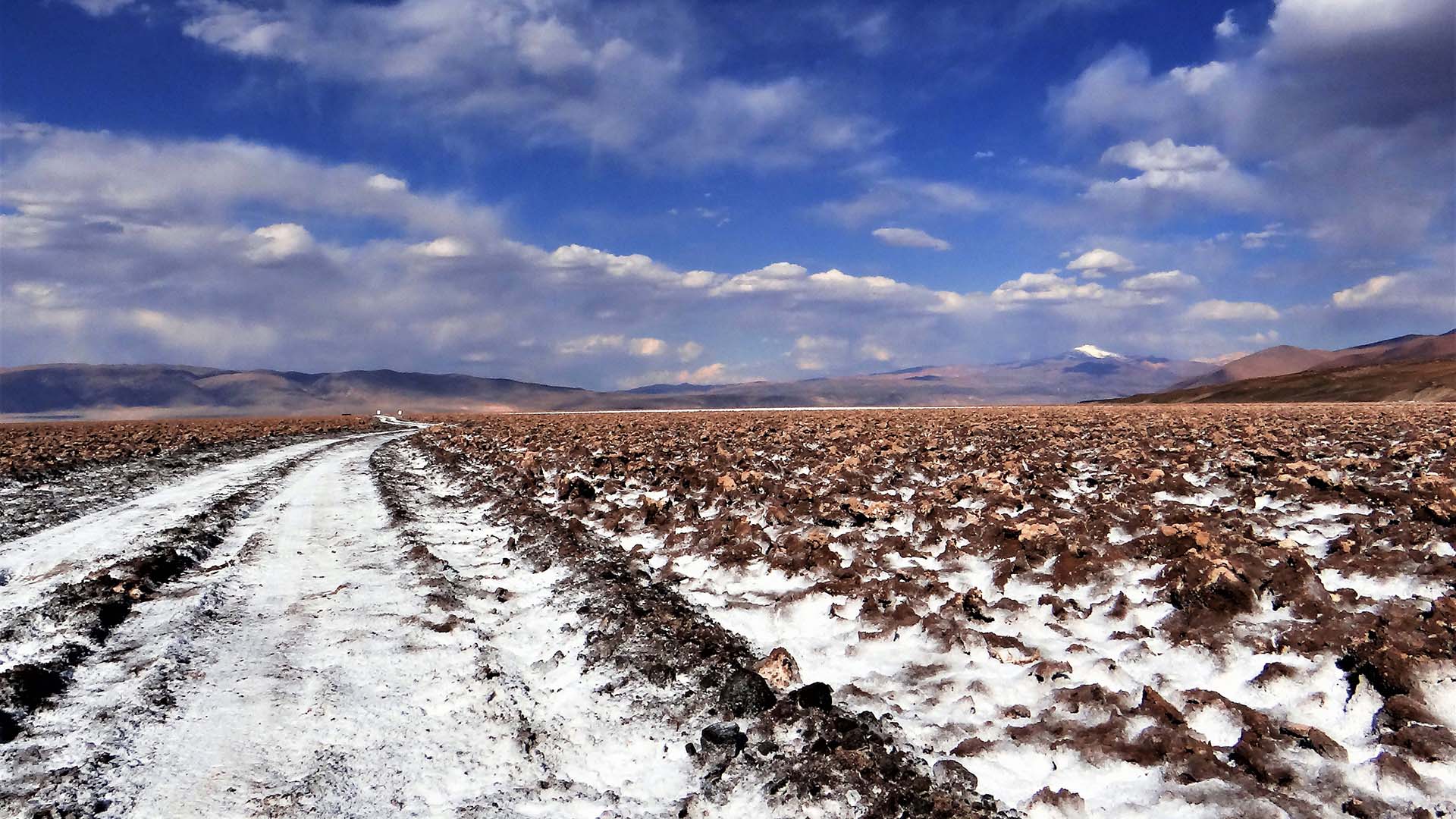 More

A long-life, scalable resource capable of producing battery-grade lithium carbonate from raw brine, the project will help us deliver this vital resource to the global energy industry while meeting our commitment to decarbonise our operations by 2050.

Rincon's unique, patented lithium-mining technology offers environmental, cost-saving and productivity benefits by compacting the extraction process into less than 24 hours. A pilot plant is currently running at the site and further work will focus on continuing to optimise the process and recoveries.

With the Rincon acquisition now complete, we are conducting studies; developing our strategy and timing; securing updates to existing Environmental Impact Assessment Permits. We will be engaging with local communities, The Province of Salta and the Government of Argentina to ensure the project is developed to the highest ESG standards.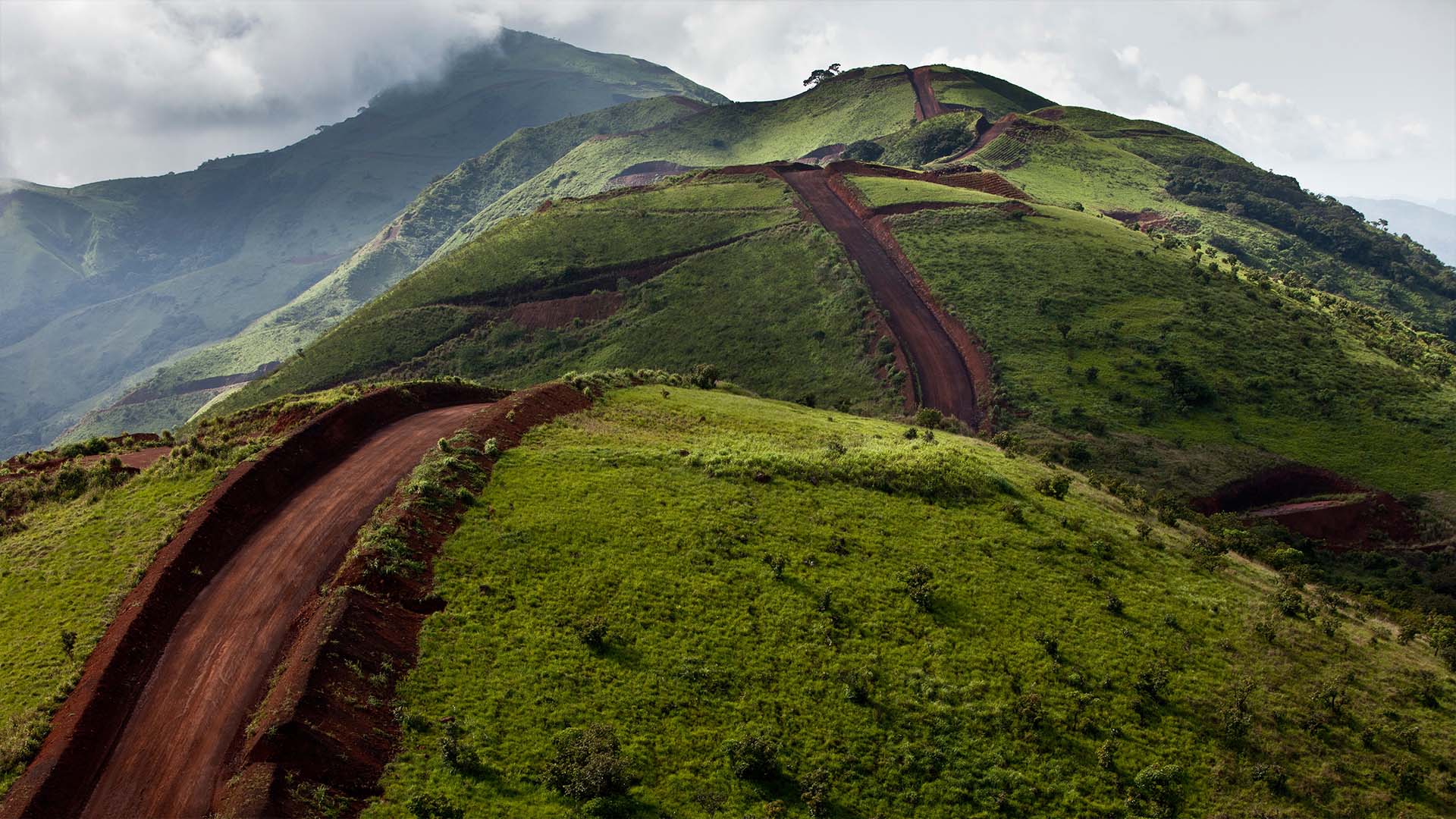 Simandou
Nzérékoré, GUINEA
Simandou contains one of the world's largest and richest high-grade iron ore deposits, demand for which is increasing as steelmakers look to reduce carbon emissions. Simandou broadens our global portfolio of iron ore products and complements the long-term attractiveness of our Pilbara Blend™.
More

Our managed joint venture, Rio Tinto Simfer, holds the rights to the two southern blocks of the Simandou deposit (blocks 3 and 4).

On 27 July 2022, we announced the formation of La Compagnie du Transguinéen, a joint venture between the Government of Guinea, Winning Consortium Simandou (WCS) – the developer of the two northern blocks (blocks 1 and 2) – and Rio Tinto Simfer.

This milestone paves the way to progress the definitive joint venture arrangements and secure necessary financing to construct more than 600 kilometres of rail infrastructure spanning the length of the country, as well as port infrastructure on the coast of the Forécariah prefecture in Guinea. Rio Tinto Simfer, WCS and the Government of the Republic of Guinea are committed to co-developing the rail and port infrastructure in line with internationally recognised environmental, social and governance standards.

Ownership of the new infrastructure joint-venture company will be split between development partners, Simfer Jersey Ltd and WCS, each at 42.5% equity share, with the Government of the Republic of Guinea taking a 15% free carry equity stake.

The Rio Tinto Simfer joint venture comprises Simfer S.A., which develops the mine and in which the Government of Guinea holds 15% and Simfer Jersey Limited holds 85%. In turn, Simfer Jersey Limited, which co-develops the infrastructure with WCS, is owned by Chalco Iron Ore Holdings (CIOH) (47%) and Rio Tinto (53%). CIOH is currently owned by Chinalco (75%), Baowu (20%), China Rail Construction Corporation (CRCC) (2.5%) and China Harbour Engineering Company (CHEC) (2.5%).

The incorporation of InfraCo with our partners underscores the importance of the Simandou resource in today's decarbonising world and its development will complement Rio Tinto's strong iron ore portfolio. It is also a very important moment for Guinea and for Guineans, for whom the project's southern infrastructure corridor has the potential to bring significant benefits for regional economic development by leveraging international project and ESG standards. We are most grateful to the Government of Guinea and WCS for their collaboration and look forward to making the promise of Simandou a reality."

- Bold Baatar, Rio Tinto's Executive Committee member in charge of the Simandou project and Chief Executive, Copper
Winu
Paterson, Western Australia
In late 2017, we discovered copper-gold mineralisation at the Winu project in the Paterson Province in Western Australia.
More

In July 2020 we announced the maiden Resource at Winu, as well as the discovery of a new zone of gold dominant mineralisation nearby. Drilling results at Ngapakarra, about two kilometres east of Winu, provide further encouragement about the potential to develop multiple orebodies in the district. We have explored only a small percentage of our tenements in the Paterson region of Western Australia so far, which includes both our 100% owned tenements and joint ventures.

We continue to actively engage with the Traditional Owners and there has been progress towards securing consent to the Project Agreement in advance of submitting the necessary environmental and regulatory approvals. Drilling, fieldwork and study activities continue to progress.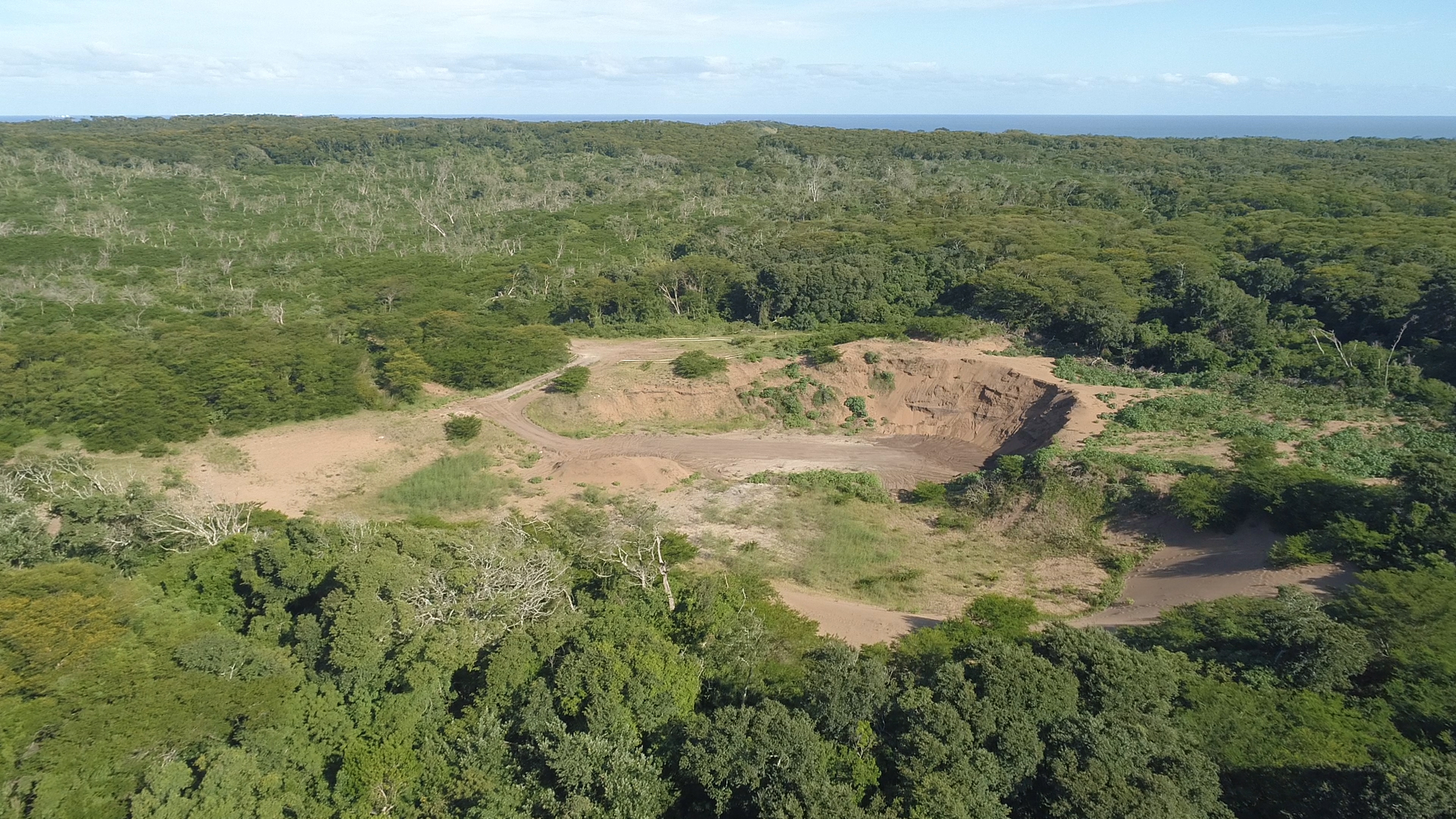 Zulti South
Richards Bay Minerals, KwaZulu-Natal, SOUTH AFRICA
The Zulti South project remains on full suspension. We approved the $463 million investment (our share is $343 million) in April 2019 to sustain RBM's current capacity and extend the life of the mine.
More

RBM currently operates four mines in the Zulti North lease area, a mineral separation plant and smelting facility. The Zulti South mine is expected to underpin RBM's supply of zircon and ilmenite.