FalCon
Saskatchewan, Canada
FalCon is a previously explored gem-quality diamond resource. The name recognises the Fort à la Corne Provincial Forest in Canada where the resource is located.
More

We are exploring known kimberlites – volcanic rock that can sometimes contain diamonds. Bulk sampling began in early June 2019 and we are using a large scale trench cutter – previous drilling methods caused breakage of larger stones and likely undersampled diamonds – to sample large volumes of kimberlite to depths of up to 250 metres.

FalCon is still in early stage exploration and we are continuing drilling, sampling and community engagement through 2020.
Gudai-Darri (Koodaideri)
WESTERN AUSTRALIA
In 2018 we approved funding for our $2.6 billion Gudai-Darri (Koodaideri) iron ore project – set to be our most intelligent mine. Gudai-Darri will sustain existing production in our
Pilbara
iron ore system. The project will incorporate a processing plant, associated infrastructure and a 166-kilometre rail line. Construction is progressing, with production ramp-up expected in early 2022.
More

In addition to technology already in use across Rio Tinto, such as autonomous trucks, trains and drills, the design of the Gudai-Darri mine uses an increased level of automation and digitisation, including advanced data analytics.

Significant innovations include a digital replica of the processing plant, accessible in real time by workers in the field, fully integrated mine automation and simulation systems, and an automated workshop.

With more than 70 design innovations in scope, Gudai-Darri will set a benchmark for our industry in terms of automation and the use of data – making mining safer and more productive.

In early 2020, we secured funding approval for the development of a 34 megawatt, 105 hectare solar photovoltaic (PV) plant at our Gudai-Darri mine - an important step in reducing our carbon footprint in the Pilbara. The Solar PV plant will deliver approximately 65 per cent of Gudai-Darri's average electricity demand once operational. During peak operations, the plant will provide 100 per cent of Gudai-Darri's electricity needs.

Gudai-Darri's airport opened in November 2021 and is expected to handle more than 600 workers in a day at peak operating times.
Oyu Tolgoi Underground
Khanbogd, Mongolia
The Oyu Tolgoi copper mine in Mongolia is a world-class open pit mine and underground project. More than 80% of Oyu Tolgoi's total value lies deep underground. We are building an underground mine complex, using block-caving mining techniques to extract the ore and transport it to the surface.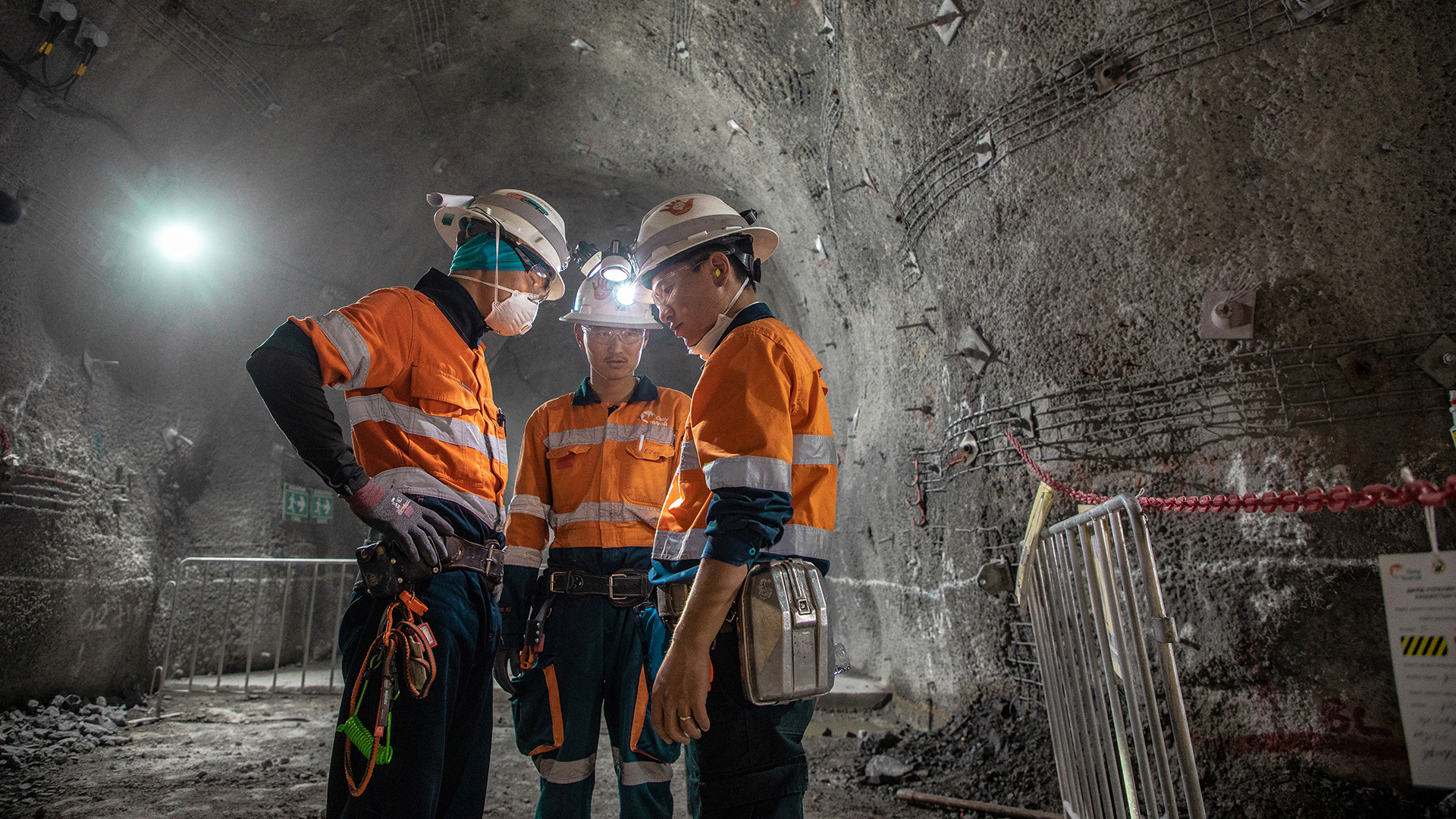 More

In November 2019, we achieved a significant milestone with the completion of Shaft 2 construction. Shaft 2, a 10 metre diameter shaft sunk to approximately 1.3 kilometres below the surface, has now entered into the final stages of commissioning. Shaft 2 significantly improves overall productivity of the underground development and allows us to move more material, equipment and people between the surface and underground.

Enhanced geotechnical information and data modelling suggests that there may be some stability risks identified with the approved mine design and several other mine design options are being considered.

The mine design will be finalised in the first half of 2020 and a definitive estimate of cost and schedule for project completion will be released in the second half of 2020.

At full production, the underground mine is expected to produce 95,000 tonnes of ore daily.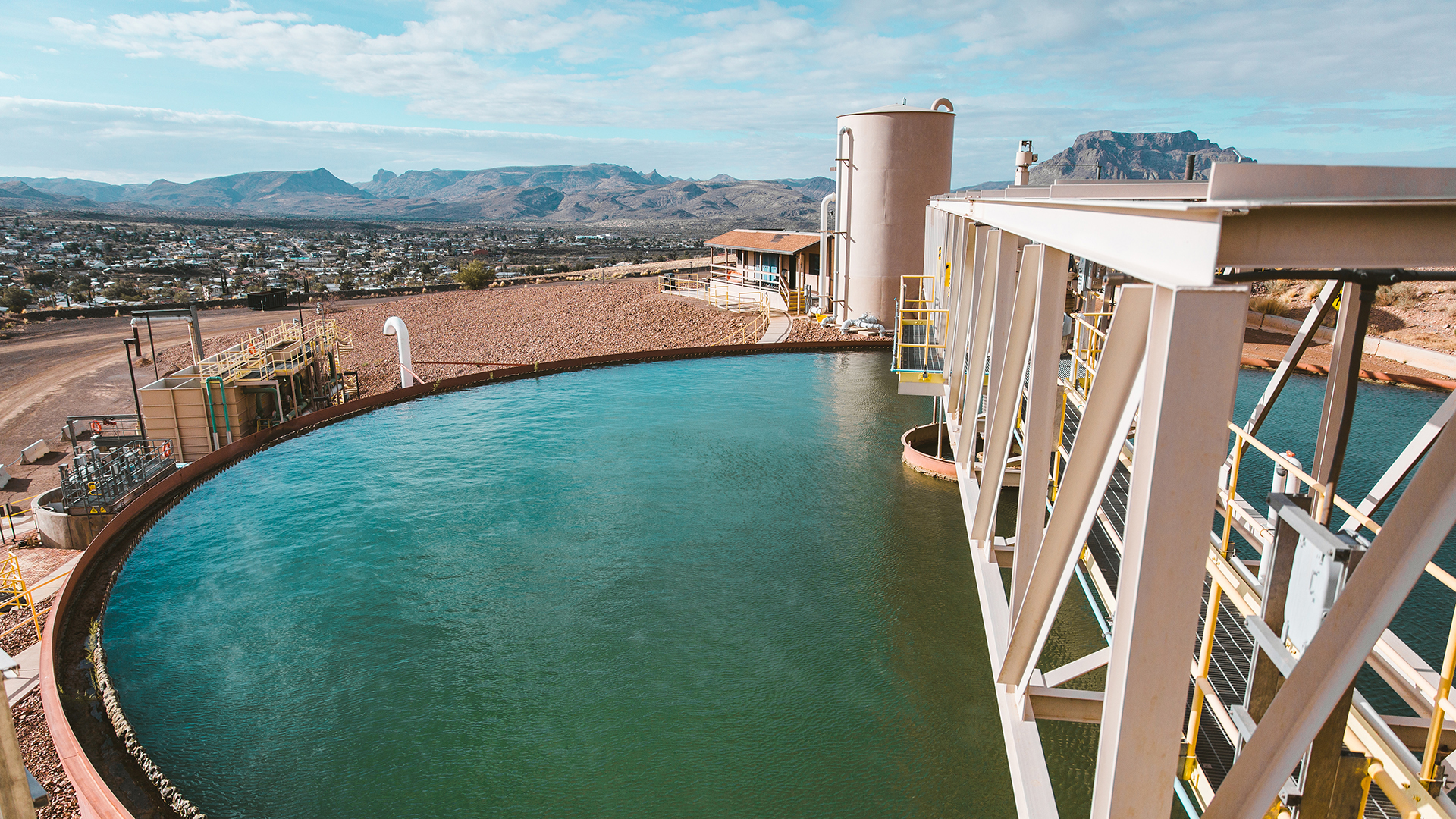 Resolution
ARIZONA, US
The Resolution Copper project is a proposed underground copper mine in Arizona, in the western United States. Resolution has the potential to supply nearly 25% of US copper demand, and create several thousand direct and indirect jobs, with an economic value of several billion dollars over the estimated mine life.
More

Resolution Copper will rely on a technique called block caving to extract the deposit that lies more than 2,000 metres deep. This technique uses gravity to help extract the ore and is the most viable way to recover the resource.

Work to restore the historic number nine shaft, initially constructed in 1971, was completed in 2018. The team is now sinking the shaft to over 2,100 metres below ground and linking it with the newer number 10 shaft – it reached approximately 2 kilometres of the 2.1 kilometres in September 2020, with the shaft sinking expected to be completed in the first quarter of 2021.

In 2019, the project achieved a significant milestone – the release of the Draft Environmental Impact Statement (DEIS) by the US Forest Service (USFS). The DEIS reflects years of extensive engagement with the local community and thorough study by the USFS. In anticipation of the final EIS, Resolution Copper will continue underground development, conduct extensive drilling and orebody testing, plus maintain the permitting and public engagement process.

Resolution Copper is also focused on managing the impacts of the COVID-19 pandemic, including engagement with local communities.
Simandou
Nzérékoré, GUINEA
Work continues on the technical optimisation of the Simandou project, a world-class iron ore deposit, and preparatory activity related to an update of its 2012 Social and Environmental Impact Assessment (SEIA) is also under way.
More

The Simandou project operates under the Simfer joint venture where the Government of Guinea holds 15% and Simfer Jersey holds 85%. Simfer Jersey is owned by Chalco Iron Ore Holdings (CIOH) (47%), Rio Tinto (53%). CIOH is owned by: Chinalco (75%), Baosteel Resources (20%), China Civil Engineering Construction Corporation (CCECC) (2.5%) and China Harbour Engineering Company (CHEC) (2.5%). This structure has been in place since 2017.

Rio Tinto and Chinalco, which own 45.05% and 39.95% of Simandou, respectively, continue to work with the government of Guinea to explore options to realise value from the world-class Simandou iron ore deposit, as well as potential mechanisms for collaboration on infrastructure development. The government of Guinea owns a 15% stake in the project.
Winu
Paterson, Western Australia
In late 2017, we discovered copper-gold mineralisation at the Winu project in the Paterson Province in Western Australia.
More

In July 2020 we announced the maiden Resource at Winu, as well as the discovery of a new zone of gold dominant mineralisation nearby.

We continue working with the local Nyangumarta and Martu Traditional Owners and regulators to progress the agreements and approvals needed for any future development, while targeting first production in 2023. We are also conducting cultural heritage surveys with the Traditional Owners and progressing technical studies, including environmental baseline studies, geotechnical and metallurgical test work.
Zulti South
Richards Bay Minerals, KwaZulu-Natal, SOUTH AFRICA
The Zulti South project is on full suspension. We will reassess a restart following normalisation of operations at Richards Bay Minerals (RBM).
More

We approved the $463 million investment (our share is $343 million) in April 2019 to sustain RBM's current capacity and extend the life of the mine. RBM currently operates four mines in the Zulti North lease area, a mineral separation plant and smelting facility. The Zulti South mine is expected to underpin RBM's supply of zircon and ilmenite.