2021 figures. Employees figure excludes seafarers.
Our Marine team uses its expertise, precision scheduling systems and global communication network to orchestrate and operate a fleet of more than 230 ships that transport millions of tonnes of product across multiple continents, making Rio Tinto one of the largest dry bulk shippers in the world. For example, we ship more than 300 million tonnes of iron ore every year from our ports in Western Australia to steel mills in Asia, a journey that can take up to 12 days.

We contract most of the ships we use, but own a fleet of 17, which are managed and crewed by Anglo Eastern Limited and ASP Ship Management Limited.

We are committed to high maritime operational and safety standards, and adhere to all applicable maritime laws and regulations across our owned and chartered ships, including the Maritime Labour Convention.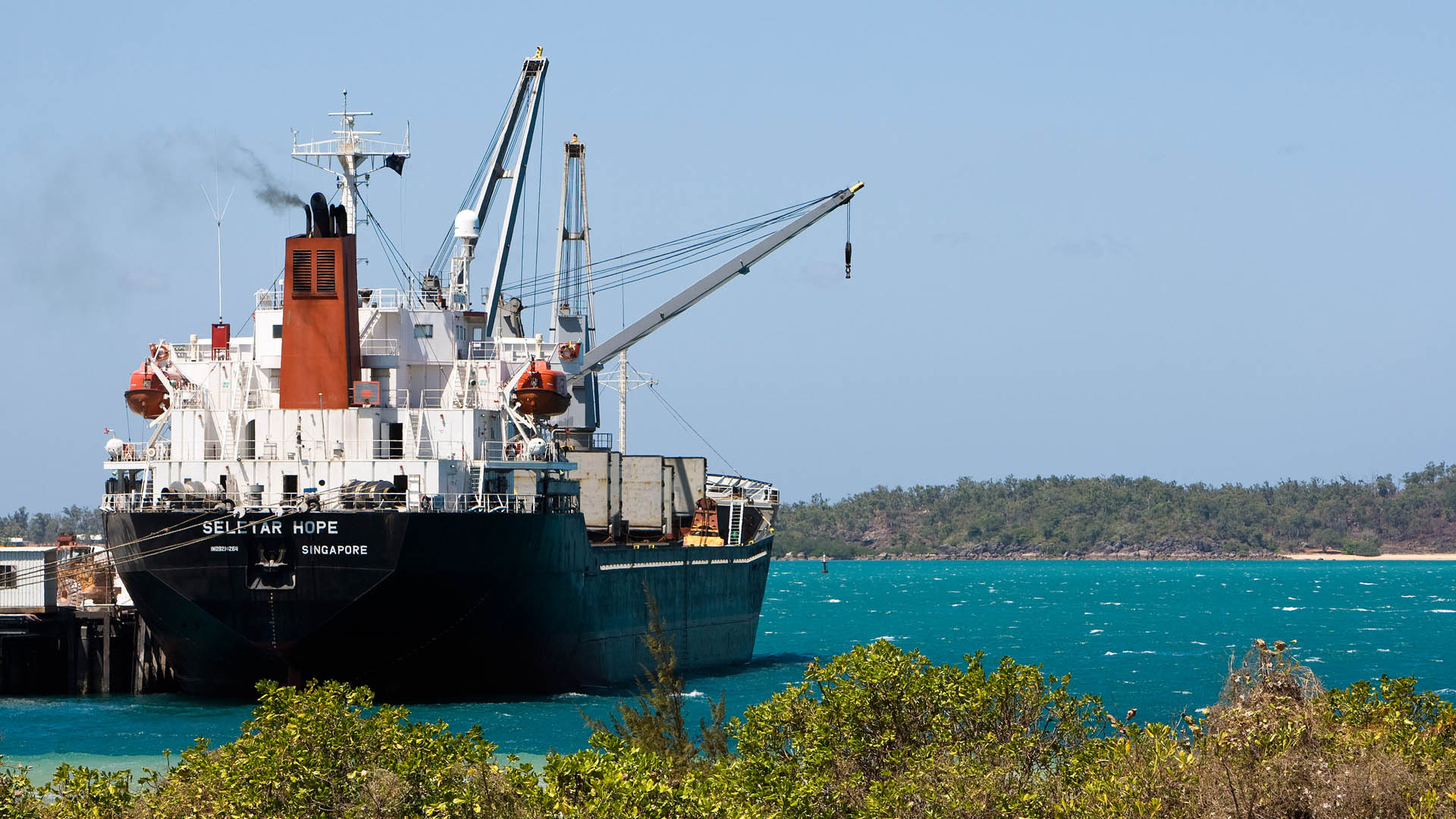 Supporting seafarer wellbeing
To manage risks to seafarers from COVID-19 restrictions on crew changeovers, we continue to work with the industry, our shipowner partners, and regulators to support crew changes and protect crew welfare.
We were also a founding signatory to the Global Maritime Forum's (GMF) Neptune Declaration on Seafarer Wellbeing and Crew Change.
Sustainability at sea
In 2001 we established RightShip, a joint-venture with BHP and Cargill, to increase transparency and improve maritime safety and environmental standards by helping customers identify, manage and eliminate risks in the marine supply chain. For example, RightShip developed a Greenhouse Gas Emissions Rating, comparing ships according to their energy efficiency and carbon dioxide emissions. Today, the GHG Rating is widely used across the maritime industry, helping users choose more efficient, sustainable ships.
We have already delivered a reduction in shipping emissions on our owned and time-chartered fleet with the use of more efficient vessels, weather routing and schedule optimisation, which will help us exceed the International Maritime Organization's 2030 targets of a 40% reduction by 2025.
From 2023, we will also begin to include the first dual-fuelled liquified natural gas (LNG)-powered ships in our fleet and will continue to support the development of technologies and industry partnerships to accelerate the delivery of our climate commitments on shipping, including supporting the potential use and viability of zero-emission fuels.