230
Contracted & Owned Ships
2020 figures. Employees figure excludes seafarers.
Our Marine team uses its expertise, precision scheduling systems and global communication network to orchestrate and operate a fleet of more than 230 ships that transport millions of tonnes of product across multiple continents, making Rio Tinto one of the largest dry bulk shippers in the world. For example, we ship more than 300 million tonnes of iron ore every year from our ports in Western Australia to steel mills in Asia, a journey that can take up to 12 days.

We contract most of the ships we use, but own a fleet of 17, which are managed and crewed by Anglo Eastern Limited and ASP Ship Management Limited.

We are committed to high maritime operational and safety standards, and adhere to all applicable maritime laws and regulations across our owned and chartered ships, including the Maritime Labour Convention.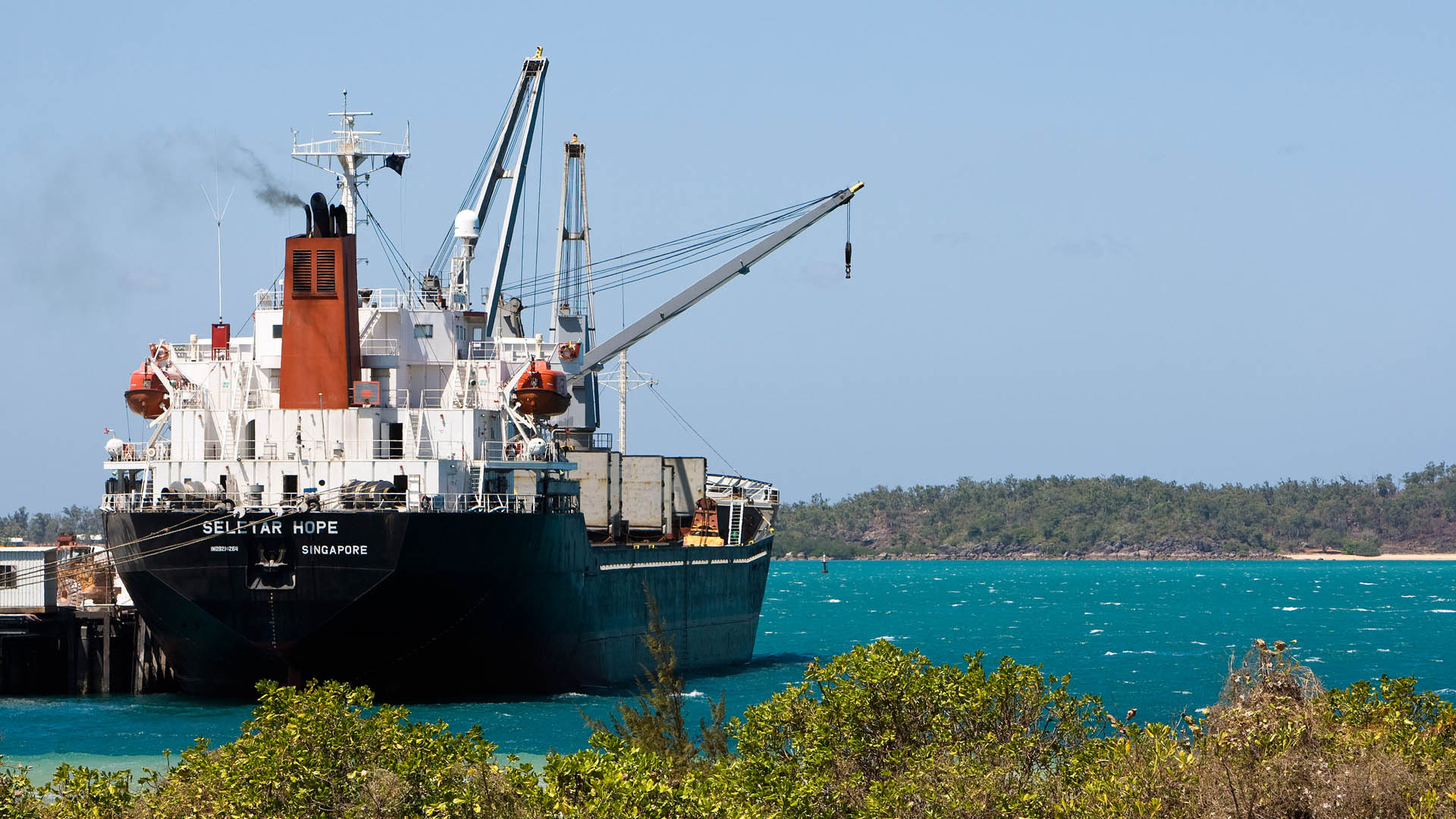 Supporting seafarer wellbeing
COVID-19 travel restrictions have posed challenges for the maritime industry, including making it harder for crew changes.
We believe it is critical the industry comes together to provide a collaborative response to address the unintended challenges posed to crew welfare by COVID-19 restrictions.
We were foundational signatories to the Global Maritime Forum's (GMF) Neptune Declaration on Seafarer Wellbeing and Crew Change.
We are also taking steps to help safeguard seafarers' safety and wellbeing, by not using so-called "no crew change" clauses as well as:
Collaborating closely with our ship owner partners to support over 100 crew changes in the last six months, across our time charter fleet, by providing flexibility in scheduling, facilitating travel, and, in some instances, financial support.
Conducting safe crew changes for all of our 17 owned vessels to ensure no crew works beyond 11 months as required by the Maritime Labour Convention, and that seafarers have valid contracts.
Coordinating closely with local authorities and our shipping partners to address challenges such as changing rules and regulations due to COVID-19 restrictions.
To support crews on our owned fleet, we are also providing:
Regular seminars with the seafarers to help them maintain health and wellbeing while on-board.
Financial management programmes for seafarer family members to assist broader family welfare.
Training for seafarers on health, safety, wellbeing, and managing the physical and mental risks.
24/7 access to medical and wellbeing advice to seafarers, in partnership with the International SOS medical provider MedSea.
In addition, we have also donated close to A$100,000 to the Mission to Seafarers in support of vessels and crew that call on our ports in Australia.
Sustainability at sea
In 2001 we established RightShip, a joint-venture with BHP and Cargill, to increase transparency and improve maritime safety and environmental standards by helping customers identify, manage and eliminate risks in the marine supply chain. For example, RightShip developed a Greenhouse Gas Emissions Rating, comparing ships according to their energy efficiency and carbon dioxide emissions. Today, the GHG Rating is widely used across the maritime industry, helping users choose more efficient, sustainable ships.