Fort Dauphin, Anosy
QIT Madagascar Minerals (QMM), near Fort Dauphin in the Anosy region of south-eastern Madagascar, produces ilmenite which is a major source of titanium dioxide, predominantly used as a white pigment in products such as paints and paper.
QMM includes the deep-water Port d'Ehoala, where the raw material is shipped to the Rio Tinto Fer et Titane plant in Canada and processed into titanium dioxide.
QMM is a joint venture between Rio Tinto (80%) and the government of Madagascar (20%).
Maintaining Access to Wetland Resources
At QMM, wetlands play a vital role as a habitat for birds, fish and plants and in the culture and way of life for the Antanosy people living in Anosy. The wetlands are a source of material for their day-to-day life, including Mahampy reeds that are used for mats and basket weaving and the Ravinala tree which is used for building houses.
Restoring the wetlands after mining is therefore an important part of QMM's approach to operating the business, and we are working with communities to improve natural resource management and contribute to the conservation of sensitive ecosystems. For example, we work with communities to ensure that restored reed beds are harvested sustainably so that the new wetlands remain intact and help protect the community against flooding from cyclones.
Restoring wetlands is no easy feat. They need a consistent water source, which in turn requires the right topography. Crocodiles in the region also present safety considerations for the QMM team as well as the local community. Overcoming these challenges calls for an innovative and collaborative approach. For example, the team designed rafts made of bamboo to populate the centre of the water body with wetlands species typical of the region. Doing so eliminates the need to use a boat, making the practice safer.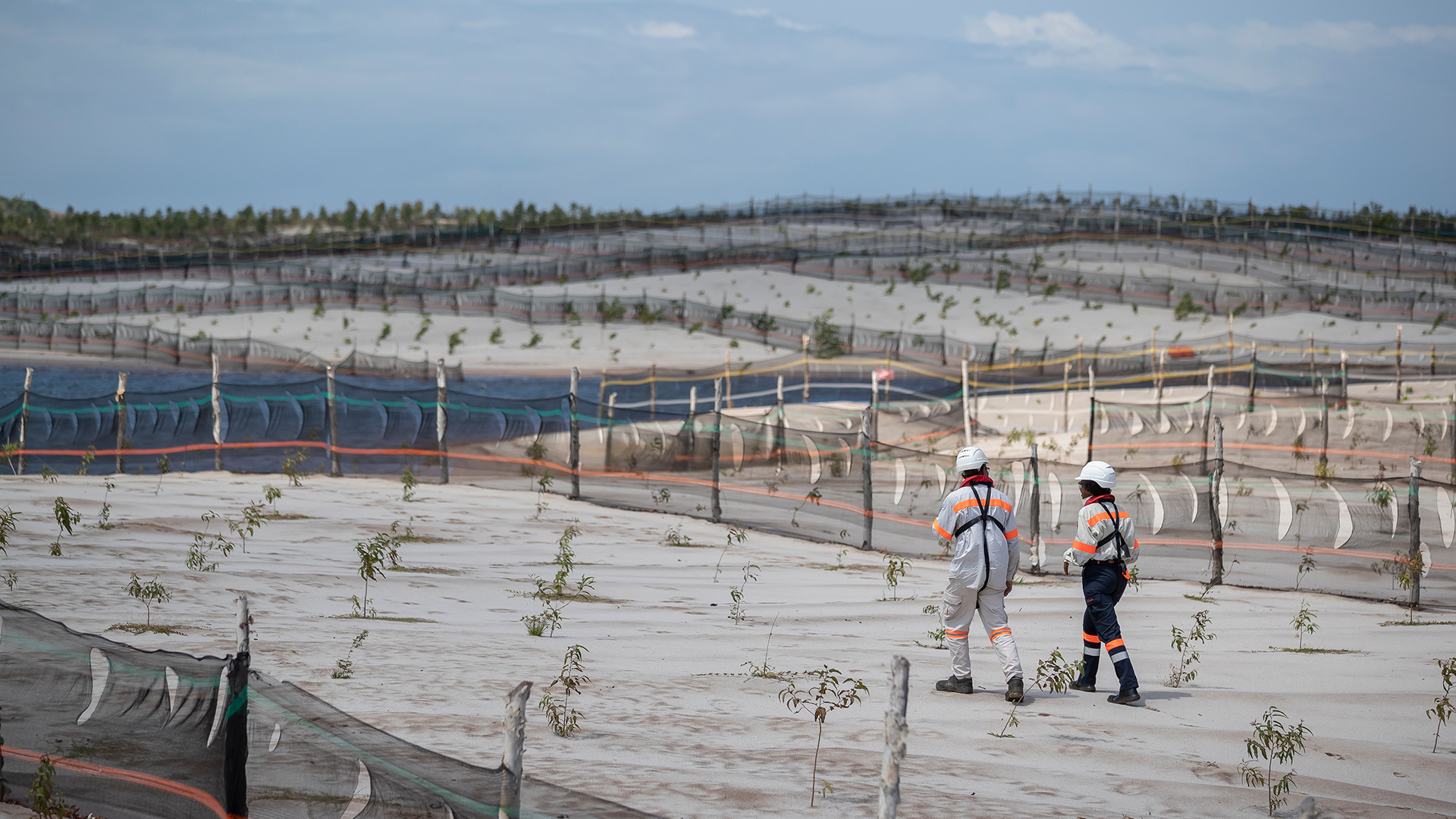 QMM Communities
At QMM, partnership with the local community is important to us, and we aim to work in ways that deliver sustained value for both our business and our host communities.
For example, QMM provides funding for equipment and marketing as well as business development training to a local honey co-operative. This support helps producers to harvest and sell more than 4,800 litres of honey from 500 beehives in the remote region of Ampasy Nahampoana.
QMM also works with the Centre d'Affaires Régional Anosy (CARA). Established in 2012 to support local businesses, CARA is a partnership between QMM, the Integrated Pole of Growth project, Chamber of Commerce and Industry of Fort Dauphin and the Association for the Promotion of Entrepreneurship. Its work includes providing finance, marketing and training to micro, small and medium-sized businesses and has, since inception, trained more than 4,500 people and supported around 200 businesses.
Cultural Heritage
We work with the Malagasy people and with archaeologists to survey and map sites and artefacts of cultural significance. Malagasy culture assigns special status to sites including:
Kibory - Tombs which Malagasy people consider the place where ancestors live
Orimbato - Stone slabs near the paths beside a tomb
Fisorogna - Places of sacrifice
Doany - Places of worship
Land Agreements
QMM was the first mining company in Madagascar to recognise the land rights of traditional land users. In 2016, we signed an agreement with the government of Madagascar and the Mandena communities on which the mining concession sits, which set up a framework to provide a legal basis for the joint rights of each party within the mining concession.

As part of its mining license agreement, QMM committed to a biodiversity conservation programme that included the identification and management of protected areas and offset areas. These areas are designed to ensure gains in natural forest cover, preserve priority species and ensure that the loss of biodiversity in mining areas is compensated for.

QMM works in partnership with organisations to manage these sites, for example with Asity, a Malagasy NGO, Birdlife International and Missouri Botanical Gardens (MBG), who have a long history of conservation work in Madagascar.
Supporting Communities in Madagascar
QMM Operations in Madagascar
Turning a building into a treatment centre.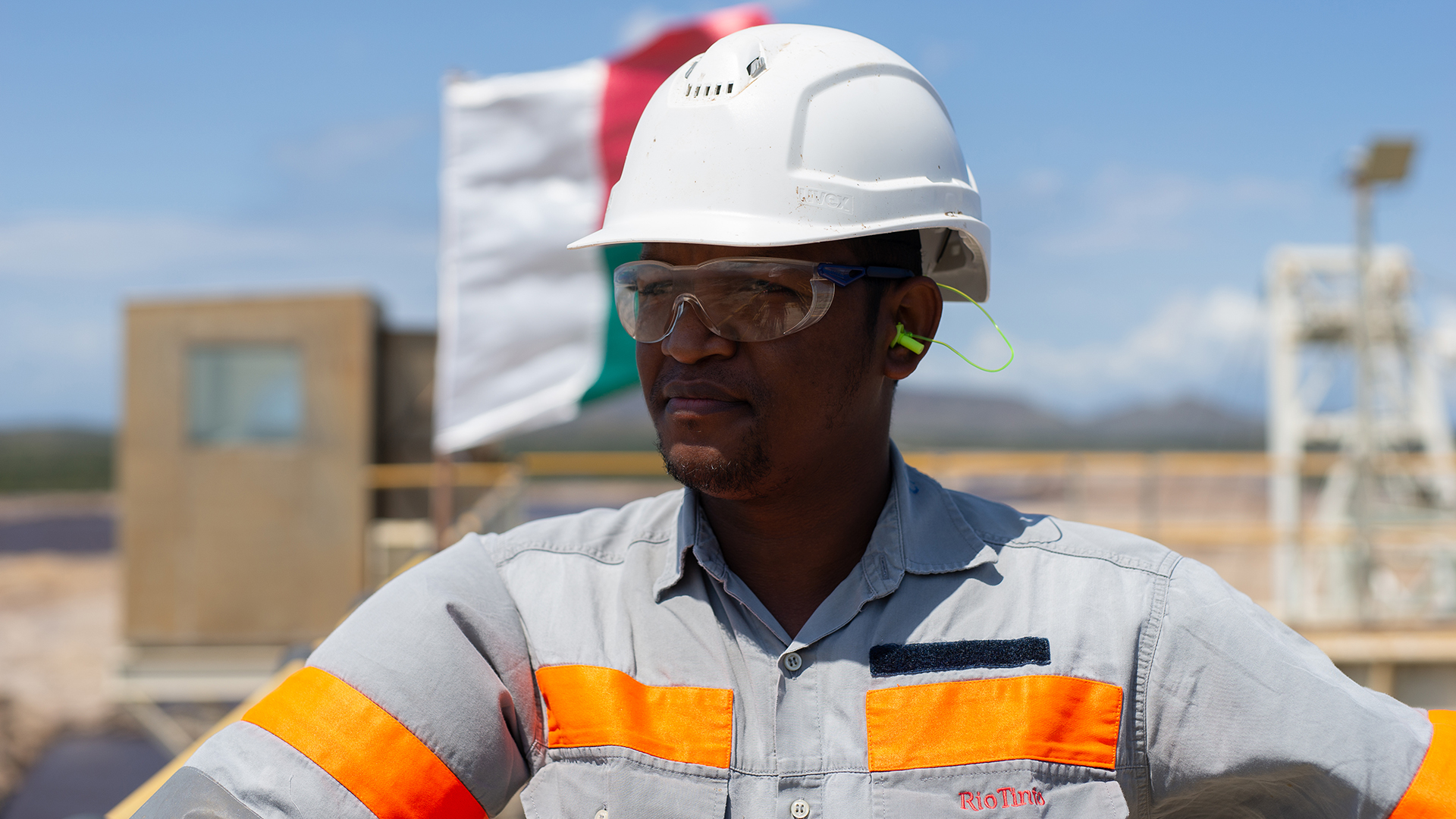 More

At QMM, our operation in the Anosy region of Madagascar, we have upgraded a building, turning it into a dedicated treatment centre that can receive up to 108 patients, and treat 60 people – including up to 32 needing intensive care. We have also donated an ambulance and two 4x4 vehicles, so that medical teams can more easily reach people where and when they need them, especially in more remote areas.
Sourcing Locally
Supporting the sustainable development of the local economy through partnering with local businesses is a key part of the procurement approach at QMM. The procurement procedures ensure local suppliers are considered at every stage of the process. This approach is outlined in the RTP Africa Preferential Procurement Policy document.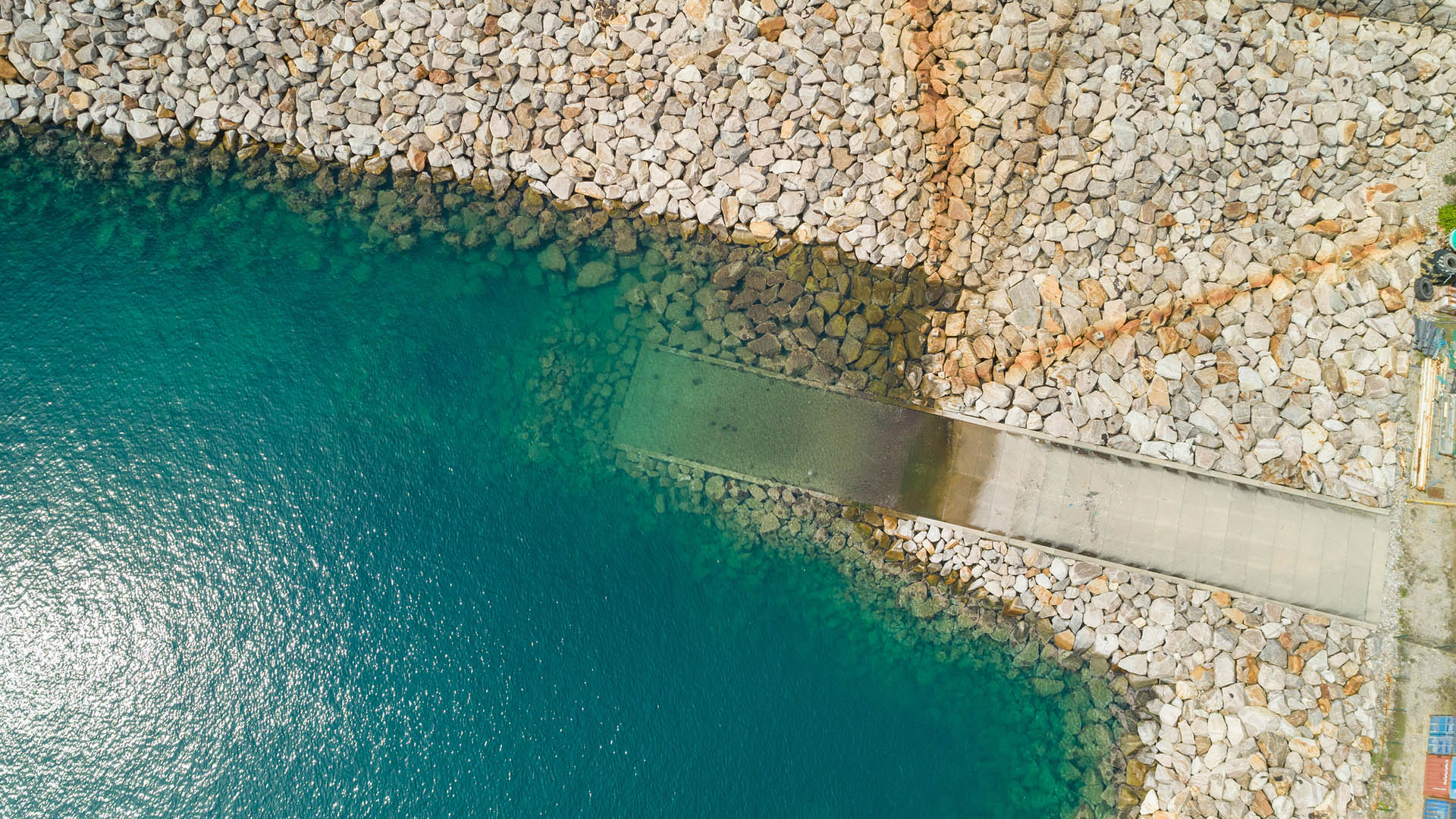 QMM
QIT Madagascar Minerals
Lot 35, 5e étage
Immeuble "Ivandry Business Center"
BP 4003, 101 Antananarivo
Madagascar
T: + 261 20 22 425 59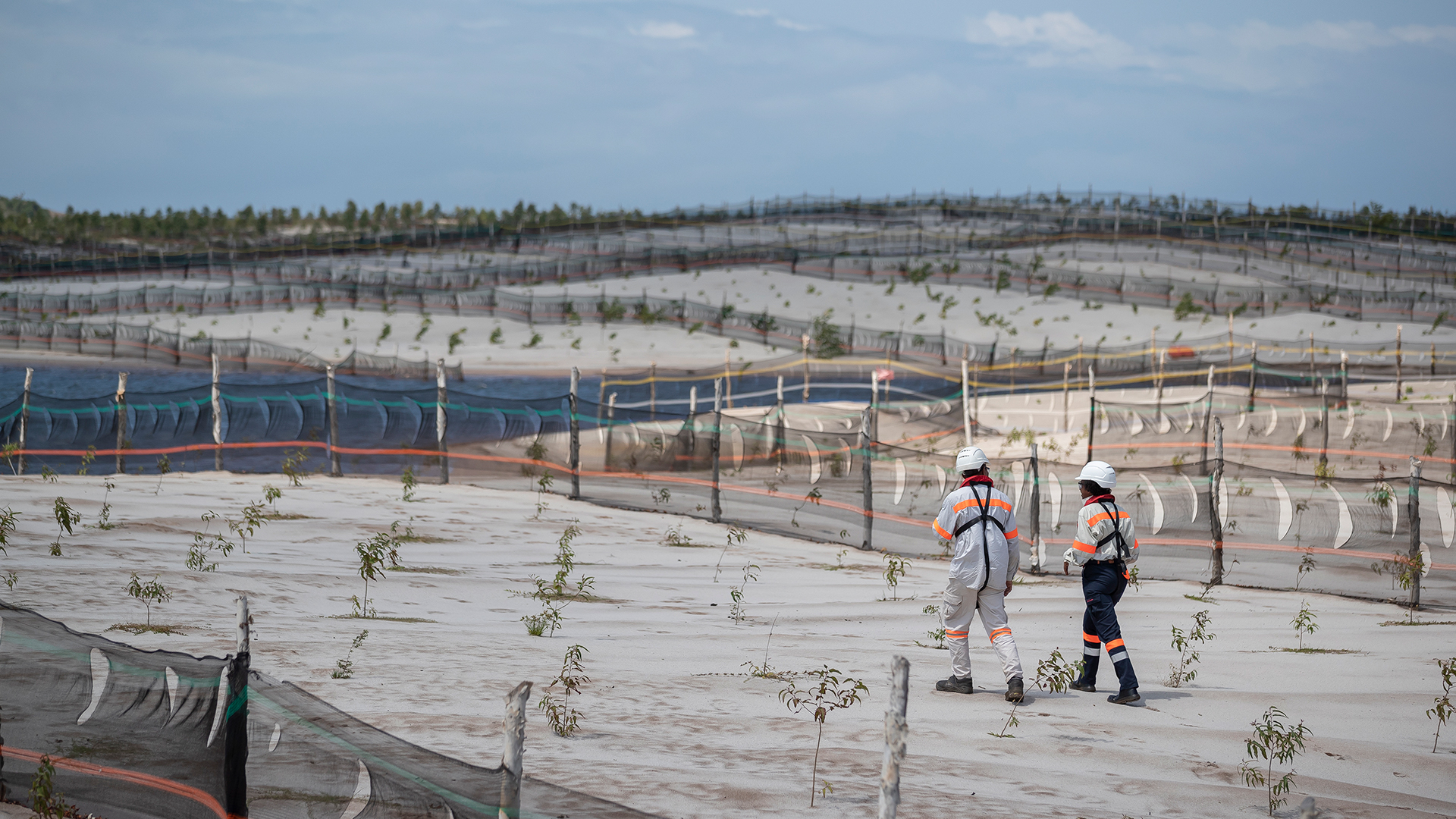 QMM
QIT Madagascar Minerals
Mandena
BP 225, 614 Fort-Dauphin
Madagascar
T: +261 20 92 210 26