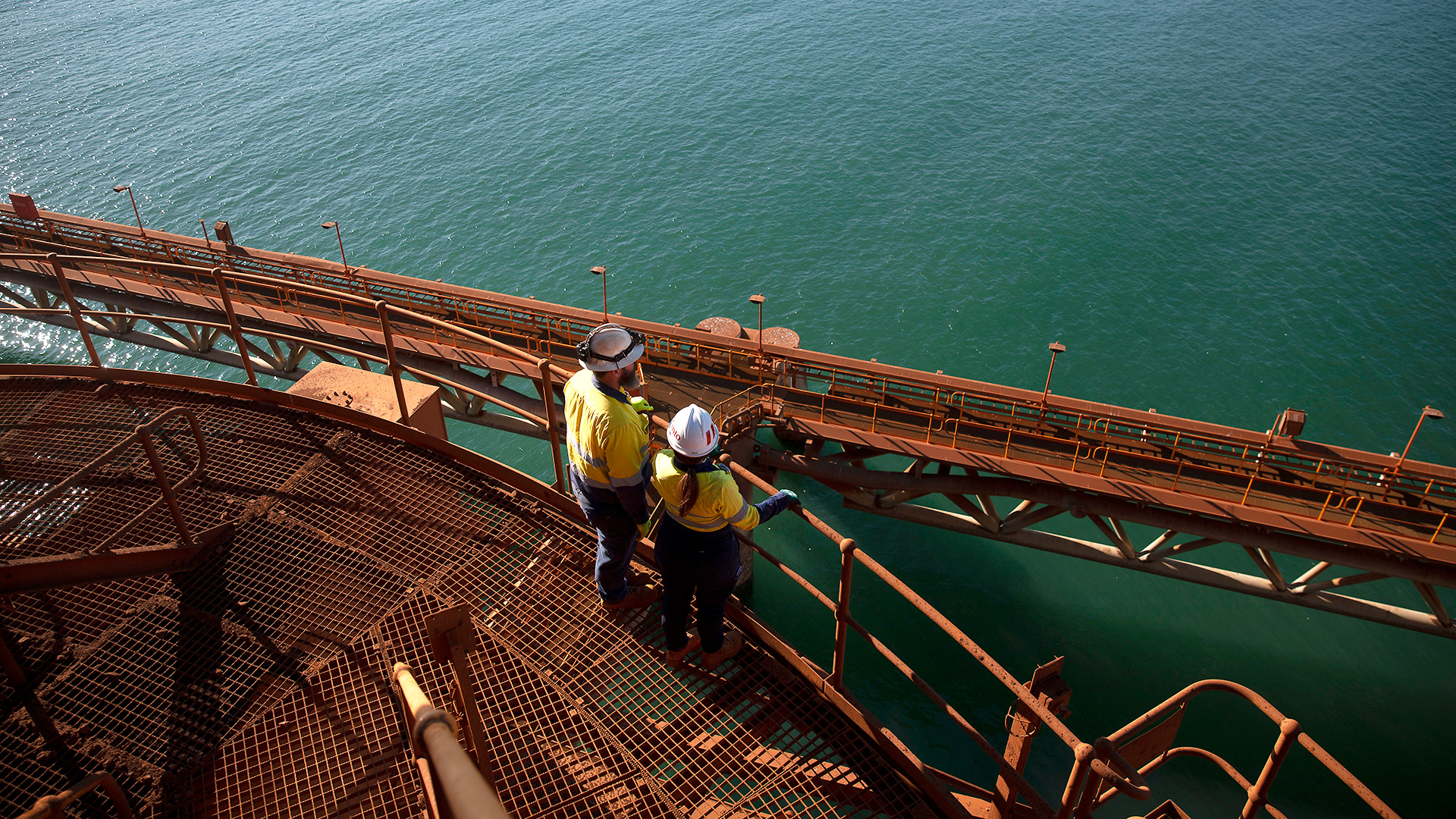 Contributing to Western Australia's economic growth
Creating opportunities for everyone
---
Last updated: 23 February 2022
---
Wherever we are in the world, we strive to employ local people, buy local products and engage local services and suppliers.
In Western Australia, we're supporting the development of local supply chains and local jobs to stimulate economic growth in the communities where we operate.
We have policies in place to use local businesses, including Pilbara Aboriginal Businesses, in our supply chains and we also recently introduced the Rio Tinto Buy Local programme to make it easier for local businesses to engage and bid for work with us.
Creating value for others
In 2021, we established a direct container shipping service into the coastal town of Dampier in the north-west of Australia.
The new shipping route provides a faster, safer, cheaper and cleaner alternative to the existing freight delivery route via Perth, that can also be used by local businesses and residents to transport goods to the Pilbara.
The initiative has proved to be popular. The first ship that sailed into Dampier in February 2021 carried 17 containers – this grew to over 200 containers per ship by the end of the year.
"This new service connects the Pilbara to the rest of the world via the major international shipping hub of Singapore," says Richard Cohen, Managing Director Rail, Port & Core Services of our Pilbara Iron Ore operations.
"By facilitating a direct shipping service into Dampier, we are supporting small business in the Pilbara and the City of Karratha's vision to reduce the cost of business and lower the cost of living."
As well as faster delivery times, it is also safer reducing road train travel from Perth by more than 3.8 million kilometres each year.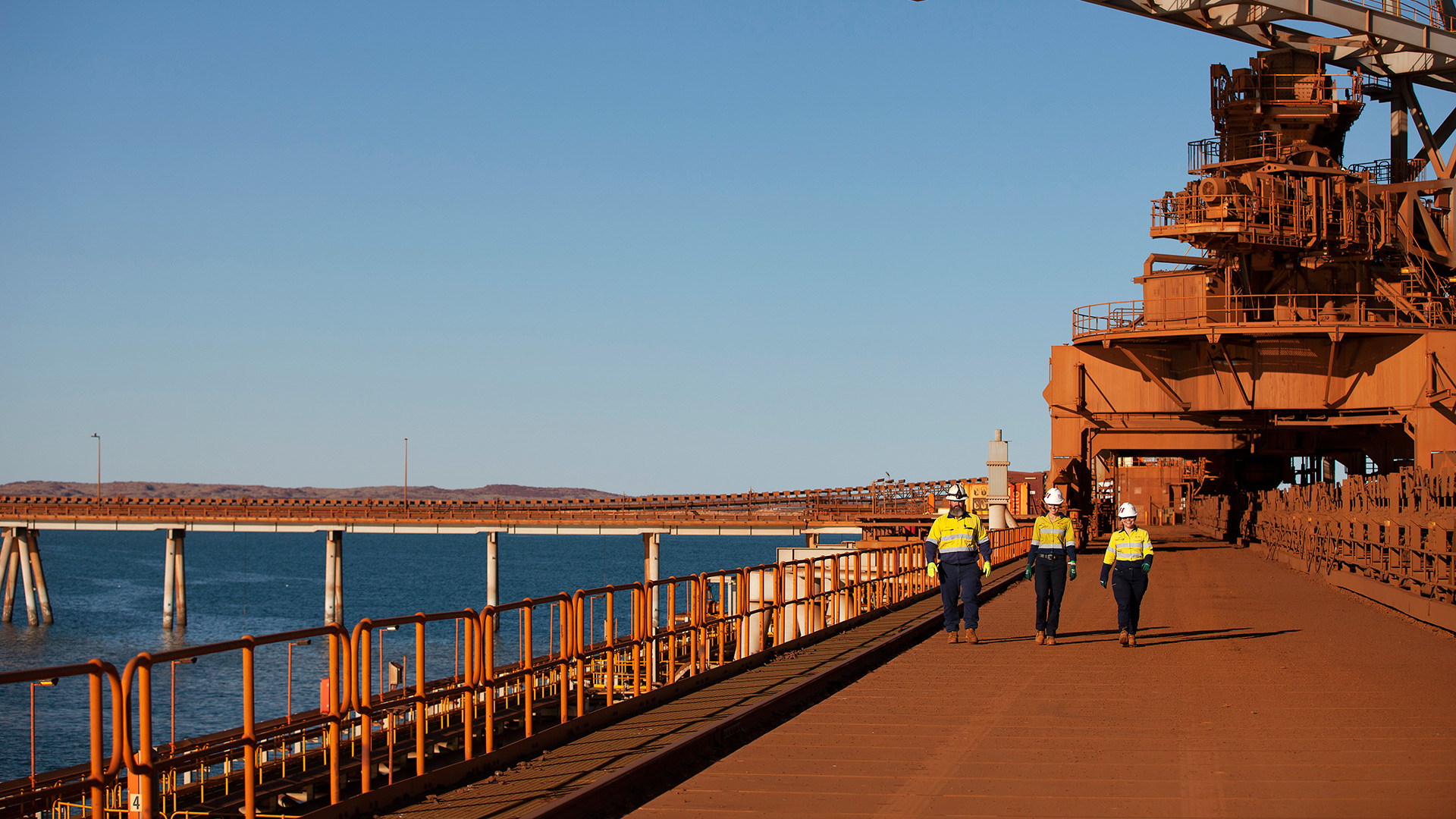 Nurturing our local manufacturing industry
In 2021 we released a tender to build rail ore cars for our Pilbara operations. This includes 50 rail cars initially, with an additional 10 each year for five years.
Through this initiative, there are significant benefits not just for our business, but for the Western Australian economy, with the potential to establish an entire new industry for the state.
While the local industry cannot currently meet our full needs to manufacture and maintain ore cars in Western Australia, this initiative is an important step towards growing that capability and capacity and is a strong investment in the future by potentially establishing a new manufacturing industry.
With a rail network spanning nearly 2,000 kilometres, transporting iron ore to our ports, ore cars are a critical part of our operations and supply chain. Through this opportunity, the successful tenderer can partner with us, become part of our supply chain and create local jobs.
Supporting local business
Western Australia has been an important part of our history for more than 50 years and without the support we receive from local businesses and suppliers, we wouldn't be where we are today.
In turn, we strive to look for ways to maximise opportunities for Western Australia based businesses, including Pilbara Aboriginal Businesses, to be part of our supply chain.
By partnering with local suppliers, we stimulate local economies, create local jobs and help local businesses grow.
In 2021 our Iron Ore business spent nearly $8 billion for goods and services, with more than 2,000 local businesses in Western Australia.
This included nearly A$300 million with 62 Indigenous businesses, an increase of 33% on the previous year.
These are some of the ways we're committed to supporting local businesses, and we'll continue to work hard to leave a lasting, positive legacy for Western Australia.