We continue to progress important growth opportunities and projects, to bring to market materials critical to the transition to a low-carbon economy: copper, lithium and iron ore, among others.
We have a strong portfolio of projects with activity in eight commodities across 16 countries; our spend on exploration over the years has been consistent at around $250 million, which we believe remains a differentiator for Rio Tinto. We focus on investing in high-quality organic growth and use data and technology to improve our targeting, allowing us to uncover opportunities in areas that have been well explored by others.
Gudai-Darri

Gudai-Darri will set a benchmark for our industry in terms of automation
and the use of data – making mining safer and more productive.
In 2018, we announced the development of the $2.6 billion Gudai-Darri (Koodaideri) iron ore project – our most intelligent mine – located in the Pilbara, Western Australia, and we remain on track to ramp-up production in early 2022. In 2019, we announced a $1.5 billion investment to continue production at our Kennecott copper mine, in the United States, extending operations there to 2032.
At Oyu Tolgoi, in Mongolia, we are building a world-class underground mine. Oyu Tolgoi has reserves and resources that make it one of the world's largest known copper and gold deposits. When working to full capacity, it will be the world's fourth-biggest copper mine. We are also looking at options to grow our position in minerals relating to battery technology. A good example of this is our lithium project – Jadar – in Serbia.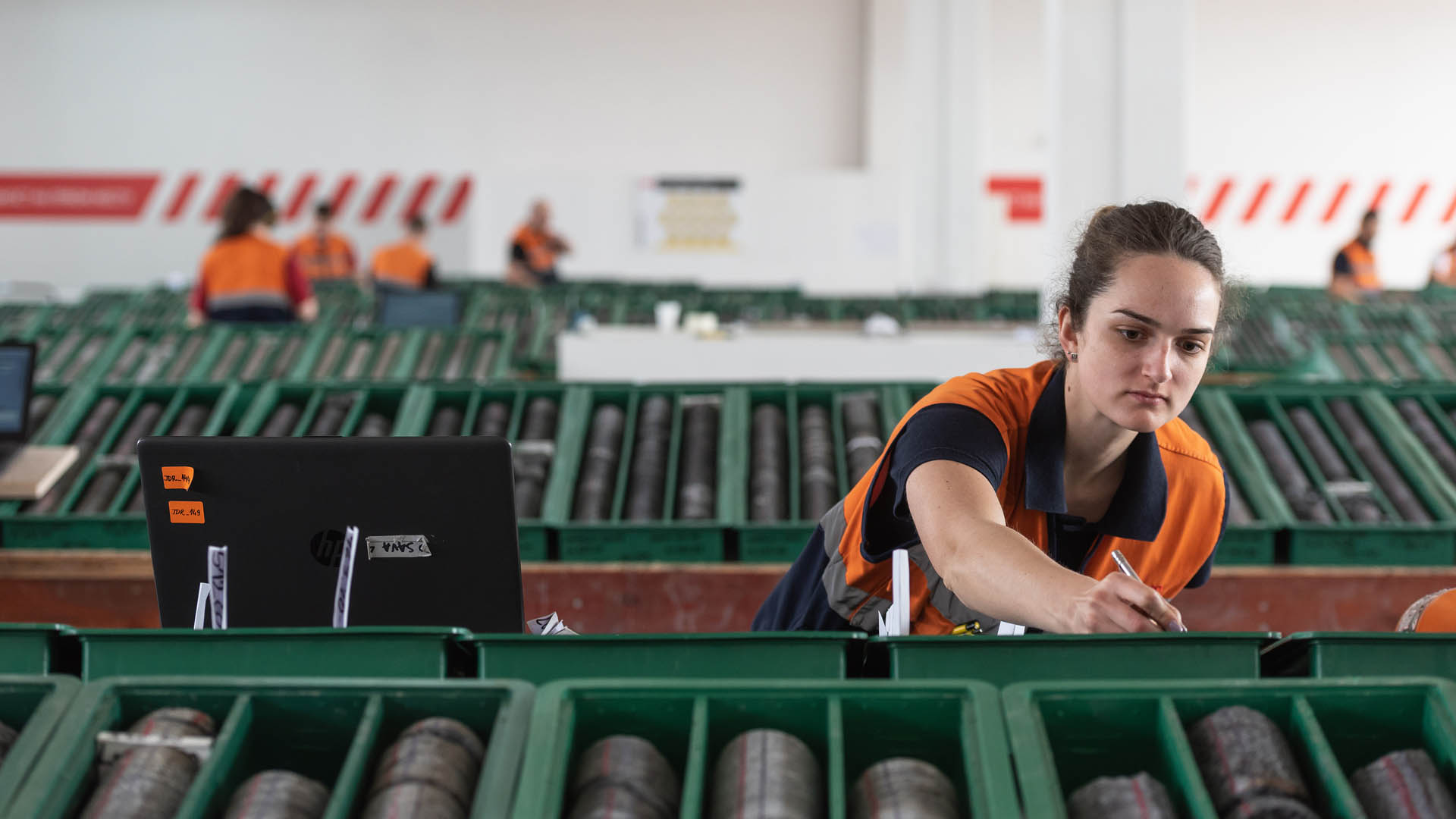 Jadar
A world class lithium-boron deposit
In 2004, we discovered a new mineral – now known as jadarite – in the Jadar Valley in western Serbia. What makes jadarite unique is that it contains both boron and lithium.
More

Lithium and borates are essential for our daily lives and a low-carbon future. Lithium is used in a vast array of products, most notably batteries for hybrid and electric cars. Borates are used in fiberglass, glass, ceramics, fertilisers, detergents, wood preservatives and numerous other products.

In 2020, we approved an additional investment of almost $200 million to progress the project. An investment decision is scheduled for later this year, subject to permitting and other approvals, and granting of an exploitation license.

The Jadar development will include an underground mine, an industrial processing facility and associated infrastructure. The project is innovative in many ways – it involves a new mineral, new processing technology and a new market – and we are working with local and international experts to design a long-life, sustainable operation.

Since the beginning of the project, we have been working closely with the Serbian government and local officials to ensure the project moves forward safely, responsibly and in a manner that benefits the surrounding communities.
Promising Copper Discovery in Australia

Winu – a copper and gold project – is part of our high-quality pipeline of exploration projects globally. The Winu deposit is shallow and suitable for open pit mining, located in a great jurisdiction, in flat topography, and 100% owned. We announced the maiden Resource for Winu in July 2020 and believe it has the potential to become a large-scale operation over time.

Meet our Modern Explorers

Our team of 400+ explorers is out searching the world for the next wave of commodities essential for human progress.