Join Rio Tinto today and shape the world of tomorrow
Do you want to reinvent tomorrow and make a positive, lasting impact?
From day one, our graduates help shape who we are. We create an environment where you can go further. One that rewards curious and creative minds.
Your ideas can help us pioneer safer, smarter and more sustainable ways to produce the materials the world needs.
Join us and pioneer not just your career, but a better future for tomorrow.
Applications now open for Canada Graduate and Internship Programs
What's your passion? Is it to think up sustainable solutions? Push AI forward? Or supporting local communities? Whatever your passion is, we believe that the best ideas come from bringing together different perspectives. That's why Rio Tinto's graduate programme brings together people from different backgrounds to work toward a common goal: to make our future better. Do you want to drive change? It's time to come together and create tomorrow with a graduate role at Rio Tinto.
We're looking for exceptional graduates and interns to join our upcoming programmes from a range of disciplines for different teams across our business.
Graduate Development Programme
We want you to help us shape the future of our company – and our industry.
Our two-year graduate programme gives you the tools and skills to innovate and invent – to challenge the way we do things and help us find a better way. Below is an overview of our programme.
Year 1
You'll focus on:
Our strategy, value and behaviours
Building networks and relationships with team mates, leaders and technical experts
Resilience and emotional awareness, caring for yourself and others, connecting effectively with a diverse range of people
Our value chain and expertise of our commercial, technical and functional groups
Year 2
You'll focus on:
Collaborating with others, sharing ideas, innovating and developing new ways of working
Building curiosity, having an open learning mindset, adapting to change and being open to new and diverse ideas
Creating solutions to real-life challenges based on the United Nations' 17 Sustainable Development Goals
Developing creative problem-solving skills
Being courageous, thinking and acting strategically, learning how to anticipate change and seize opportunity
And access to a whole lot more:
There are a range of resources available to you throughout the two-year programme:
Learning resources
Access to world-class digital learning resources via LinkedIn Learning and our Graduate Insights.
Networking
Collaborate with fellow grads via the Graduate Yammer group, Graduate Champions network or through our Coffee Roulette programme, where you can grab a (virtual) coffee with people from all around our business.
Mentoring and job-shadowing opportunities
There are opportunities to connect with subject matter experts to help you grow your network and learn new skills and knowledge.
Technical resources
In addition to learning on-the-job, you can also access online courses, webinars and tap into our internal technical expert networks to deepen your technical knowledge.
How to apply
Applications for the graduate and student programmes follow the university calendar in each region.
For graduate roles you need to:
have the right to work in the country where the position is based (citizens, permanent residents, student or postgraduate work visa holders)
have graduated with a relevant university degree and have less than two years of relevant work experience
For vacation and intern / co-op opportunities you need to be:
enrolled in a relevant university programme
returning to university after the vacation placement/internship
in the country where the position is based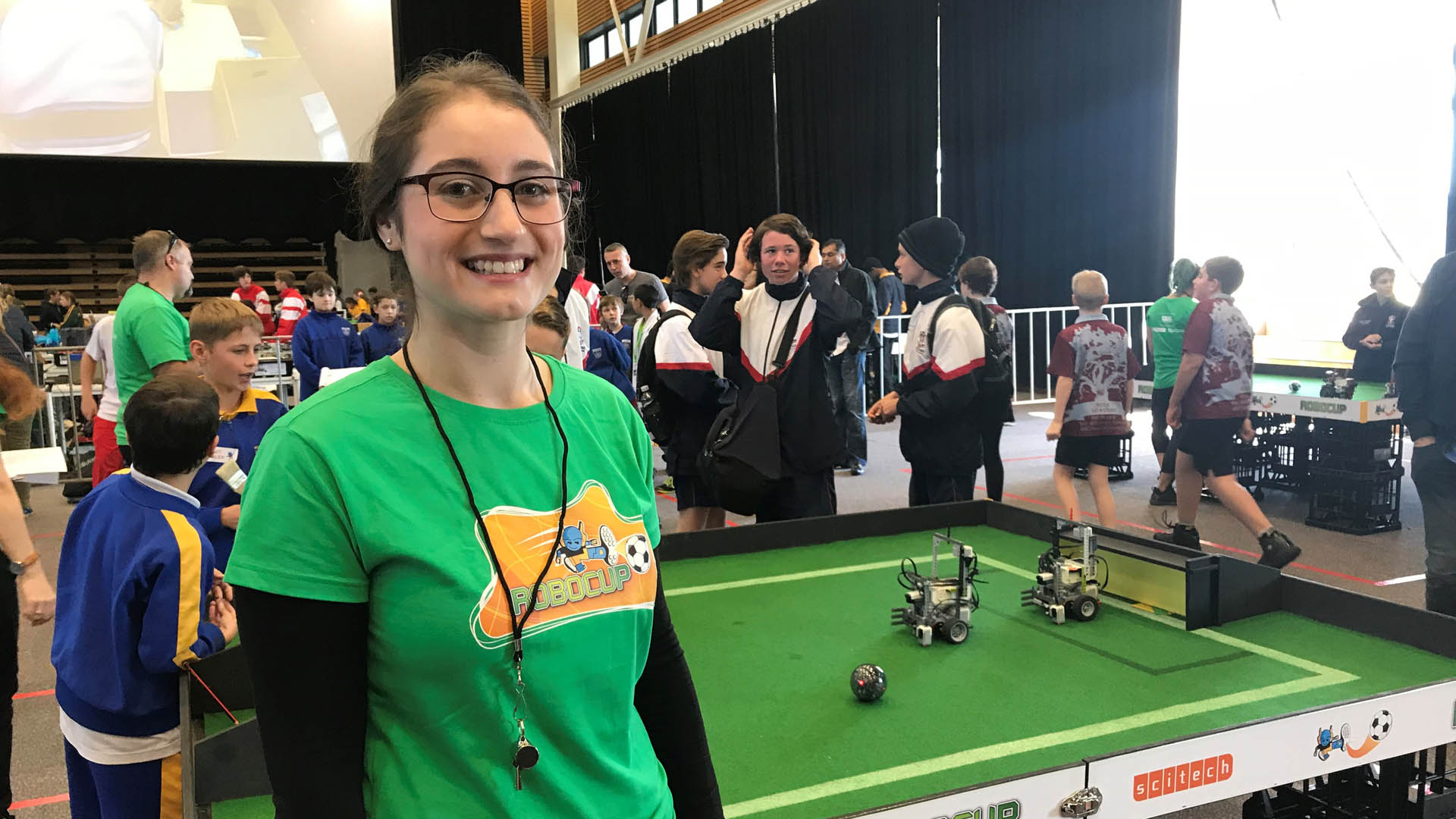 Claudia
Hear from our past grads
My original plan was a career in medicine. I didn't actually know much about mining but I came across a drill & blast video and was very intrigued."
More

"I knew too that a mining engineering degree would create a lot of opportunities for me, including leadership roles – so I went for it!

There was a period where I didn't think I was cut out for it. I wasn't sure if this was an industry that would welcome me. I still remember the first time I walked into a mining lecture at university and I was the only woman in the whole theatre. I felt a little out of place. But at that moment, I knew I had to focus on what I wanted rather than think about barriers.

I'm so grateful for the tremendous support my mentors provided me during my graduate programme and I'm so thrilled to be able to do the same for others. I've already started mentoring other young women, giving them insights into the industry and making sure they know about the endless career opportunities available to them."
Maha
Graduate Process Engineer, Diavik Diamond Mine, Canada
From day one I've had a clear path set for me. I've worked with my supervisors from the start to set my learning objectives and re-visited them every four months to set new ones."
More

"They've always given me hands-on experience where I can set objectives and goals myself and follow through on results. I'm the one responsible for my success, so I work harder to meet expectations.

Rio Tinto places more importance on the skills you bring to the table, how you work with others, your aspirations, your ability to think critically, and the value you place on safety.

I'm almost at the end of the two-year graduate programme. Right now, I'm working on several process improvement initiatives for fine diamond recovery. During the final year of the programme, you get to work with other grads from around the world on a solution to help address the UN's sustainable development goals. Sustainability has always been a passion of mine, so it's exciting that I get to work on such an important issue. We've learned new ways of thinking to help solve some of the problems the world is facing.

The mentorship sessions have been one of the most valuable opportunities; I've been able to speak with women in leadership roles in mining and seek their advice. Another great aspect is the networking opportunities – not only with other grads in the programme, but senior executives within Rio Tinto and other organisations too."
Breanna
Drill and Blast Engineer, Kennecott copper operations, US
I'm passionate about emerging technology and how we can apply these new ideas to solve old problems."
More

"I was keen to learn about using drones in traditional survey work. So, as part of the graduate programme, I was able to get my professional drone licence and spend time with the survey team learning about how they use drones to keep people away from potentially hazardous environments while still collecting high-quality data. I hope to work more in mining automation in the future.

The Rio Tinto Graduate Programme gave me the flexibility to try different roles and work with many teams. Since I joined as an intern in 2015, I've worked in operations, asset management, drill and blast, and short-range planning. This meant I was able to learn from different teams across the mine site.

Not all my different experiences were exactly what I was expecting, but I found value and learned from them all!"